…squad to be selected in a few days' time
The West Indies men's team would be in action against their Netherlands counterparts from May 31 to June 4 at the VRA Cricket Ground in Amstelveen, North Holland, Netherlands.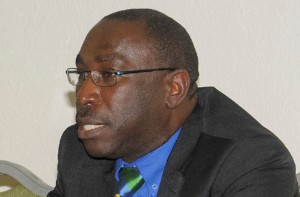 The Caribbean team is expected to depart Trinidad around May 24 for the three-match ODI series, immediately after which the squad would travel to Pakistan to play three ODIs.
According to Cricket West Indies Operations Manager Roland Holder, the squad would comprise 15-16 players who would play the six ODIs against Netherlands and Pakistan.
"We are scheduled to leave the Caribbean around May 24 to head to Netherlands. We are working with our travel partners to secure the flight, make sure everything is in place. We are looking at the best options. There is a direct flight from Trinidad, so we are trying to ensure we have all those seats on it. We expect that team would be selected towards the end of this week or towards next week, so that we would have a great idea to know who is going, and we can fine-tune all the arrangements, Holder said.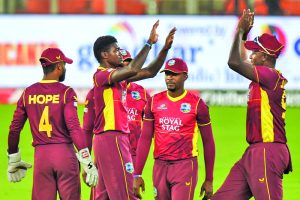 "From the Netherlands, we go to Pakistan to play those three ODIs," Holder disclosed on the recent Mason and Guest radio programme, aired on Voice of Barbados.
The three matches to be played in Netherlands form part of the ICC ODI Super League, wherein West Indies and the Netherlands will have the opportunity to secure points to try and secure one of the top seven places, excluding hosts India, to gain automatic qualification for the 2023 ICC Men's Cricket World Cup.
In a recent CWI media release, CWI CEO Johnny Grave said: "We have been working closely with our colleagues at KNCB to put together this series immediately after the IPL, and we are happy to now be able to announce the match schedule.
"It's going to be exciting to tour the Netherlands for the first time. It is a short tour, but we expect great entertainment during what promises to be a wonderful week of quality cricket for the fans in the Netherlands."
Match schedule for Netherlands v West Indies ODIs at VRA Ground: Tuesday, May 31: 1st ODI, Thursday, June 2: 2nd ODI and Saturday, June 4: 3rd ODI. The final of the IPL is set for May 29, and some of the big West Indian players are playing in the tournament. Captain Nicholas Pooran may have to return home early to travel to the Netherlands. (Brandon Corlette)