Success tree falling incident
One woman is still critical and undergoing treatment in the Intensive Care Unit (ICU), after an uprooted tree fell on a shack at Success, East Coast Demerara (ECD) on Saturday last.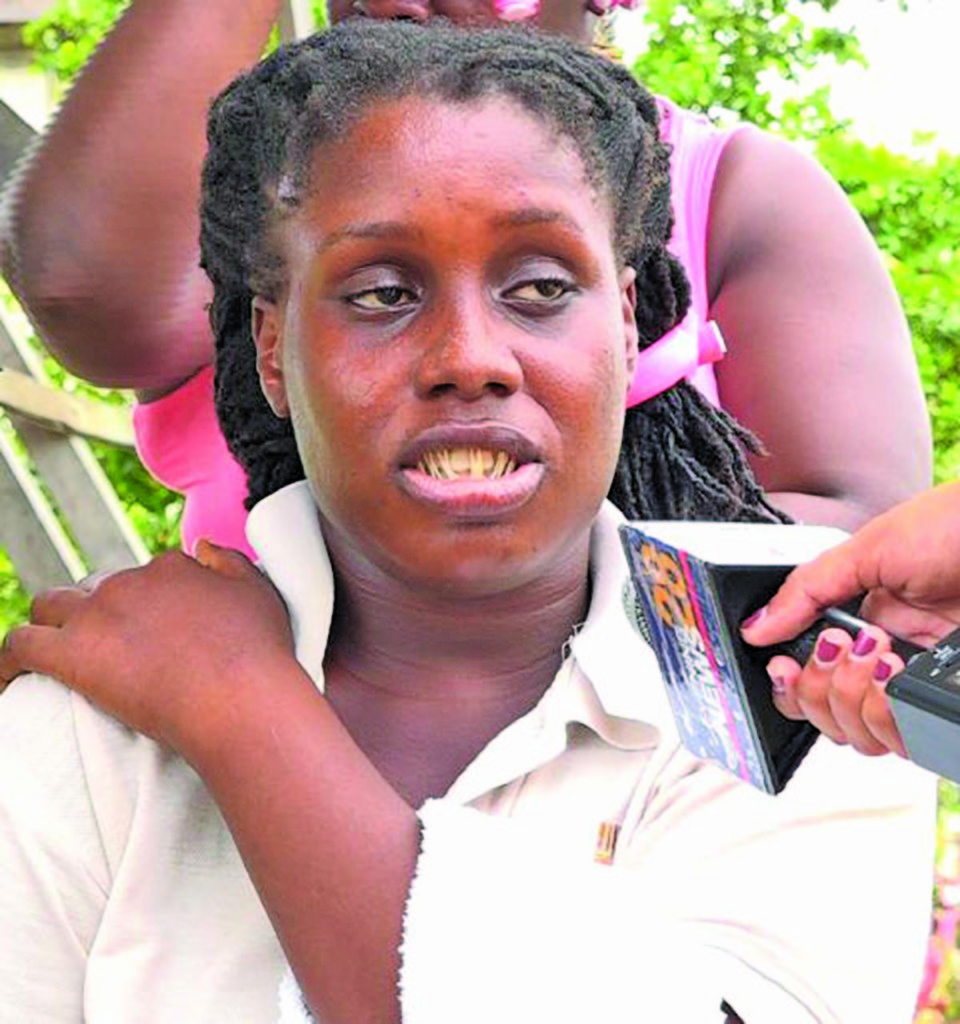 Seven other women were discharged, after being treated for injuries, including fractures.
These women are among the persons squatting on lands at Success belonging to the Guyana Sugar Corporation (GuySuCo) that were vested to the National Industrial and Commercial Investments Limited (NICIL).
Among the injured women are 25-year-old Dallyan Donald of Lot 72 Quamina Street, Beterverwagting (BV), ECD; Shevon Bell, 34, of Lot 154 Fifth Street, Success; 33-year-old Pinky Benjamin of Lot 6 Success; Smart (only name given) of Vryheid's Lust, ECD; 46-year-old Sunita Persaud; Nafeeza Persaud of Lot 28 Industry, ECD; 47-year-old Nalini Lall of Lot 9 Industry, and Sonia Nazir, 40, of Lot 254 Third Field, Cummings Lodge, ECD.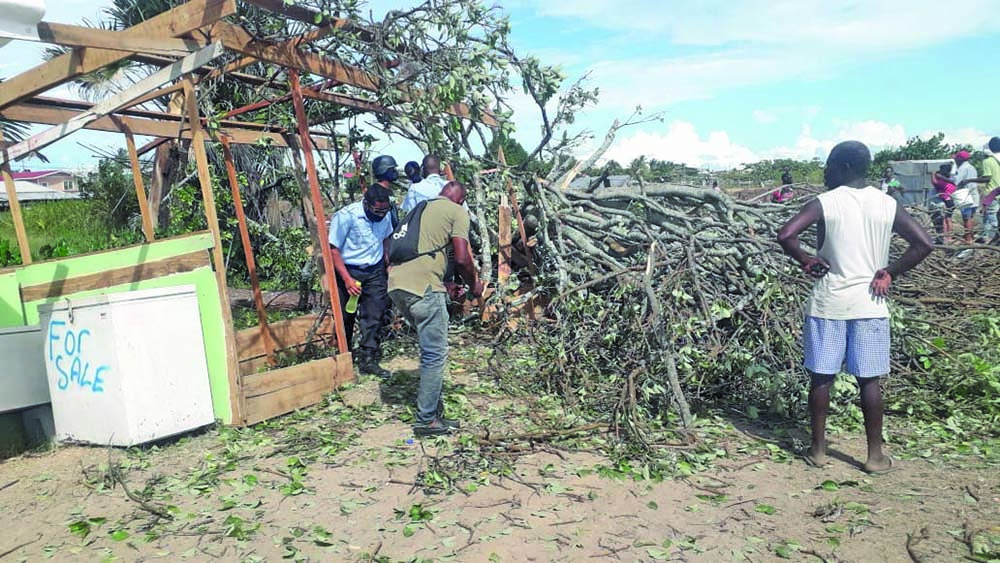 The Police had said that several persons were sitting in a makeshift structure on a dam running east to west conversing when a huge tree fell on top of the structure.
While the Police had not disclosed the extent of the serious injuries sustained by one of the women, they did note, however, that the women collectively sustained "serious and minor injuries to the head, feet, arm and other parts of their bodies…"
Guyana Times visited the area on Thursday, as the discharged patients were still recovering from their injuries. Many were resting under a house, since a few sustained very painful injuries.
Arianne Donalds, who suffered a fractured jaw and shoulder, explained that it was extremely difficult to care for her four children.
"When I heard the tree crack, I run, but not fast enough. So, the tree fell, hit me on my right side. I fell to the ground and my face fell to the ground and fracture my jaw. They gotta put a plate inside, but because Georgetown Public Hospital don't have one, they just fix it," she detailed.
Pinky Benjamin, who suffered a damaged ligament and other smaller injuries, stated that her back was also injured.
"We were sitting down and all we hear was a crack. By the time we were to run, that was the end of it," she recalled.