Dirt bike riding and Andrew Wong's dominance have almost become synonymous, as the rider produced another beastly performance at Motocross on Sunday at the Mongrippa Ball field in Bartica, Region Seven in front of sizable crowd.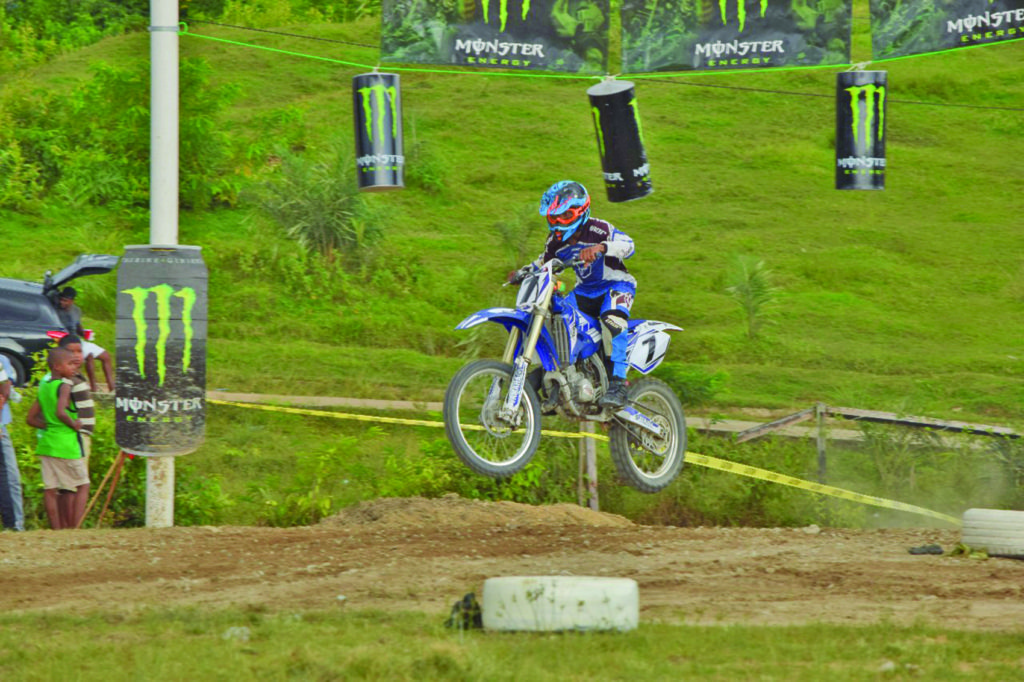 Wong, who was deemed the champion rider in the 125cc professional category after he won all three races in a stupendous display of daredevilry, carted off $90,000 in winnings.
As talented as he is, Steven Nobrega had to settle for two second places and a third. Andy Rajkararan and Sadiq Rasul were the other riders to mark a spot on the podium for professionals.
The 125cc Novices belonged solely to Conroy who swept all three races on his way to $60,000 prize winnings. Keaton Dougan slipped into second on one occasion but was replaced by Tevin Sears in the final two races. Daniel Hardeen kept a consistent third spot.
In the 125cc and 4-stroke, G Georgino won the two completed races followed by Ronski Pestano and Levi. Mark Fergundes had the same impact in the Bush ATV, winning his two races in emphatic fashion while Kyle Fergundes and Curtis James interchanged the second and third place spot in the other two races.
The only completed 4-wheel Raptor race, Dave Young crossed the finish line ahead of Mark Fergundes and Romario Smart.
After the event, the organisers expressed immense gratitude to all that came out and witness the exciting action and thanked the support of sponsors Atlantic Mining Supplies, Wasim Kassim, M F Yasin, Dino's Investments, M Y Yasin, Vijay Ramsingh and Son and Hopkinson Mining.
Motocross is a form of off-road motorcycle racing held on enclosed off-road circuits. The sport evolved from motorcycle trials competitions held in the United Kingdom.