Some 20 residents from three hinterland communities in the Moruca sub-district of Region One (Barima-Waini) and another from the Pomeroon River in Region Two (Pomeroon-Supenaam), have benefitted from a woodworking training exercise.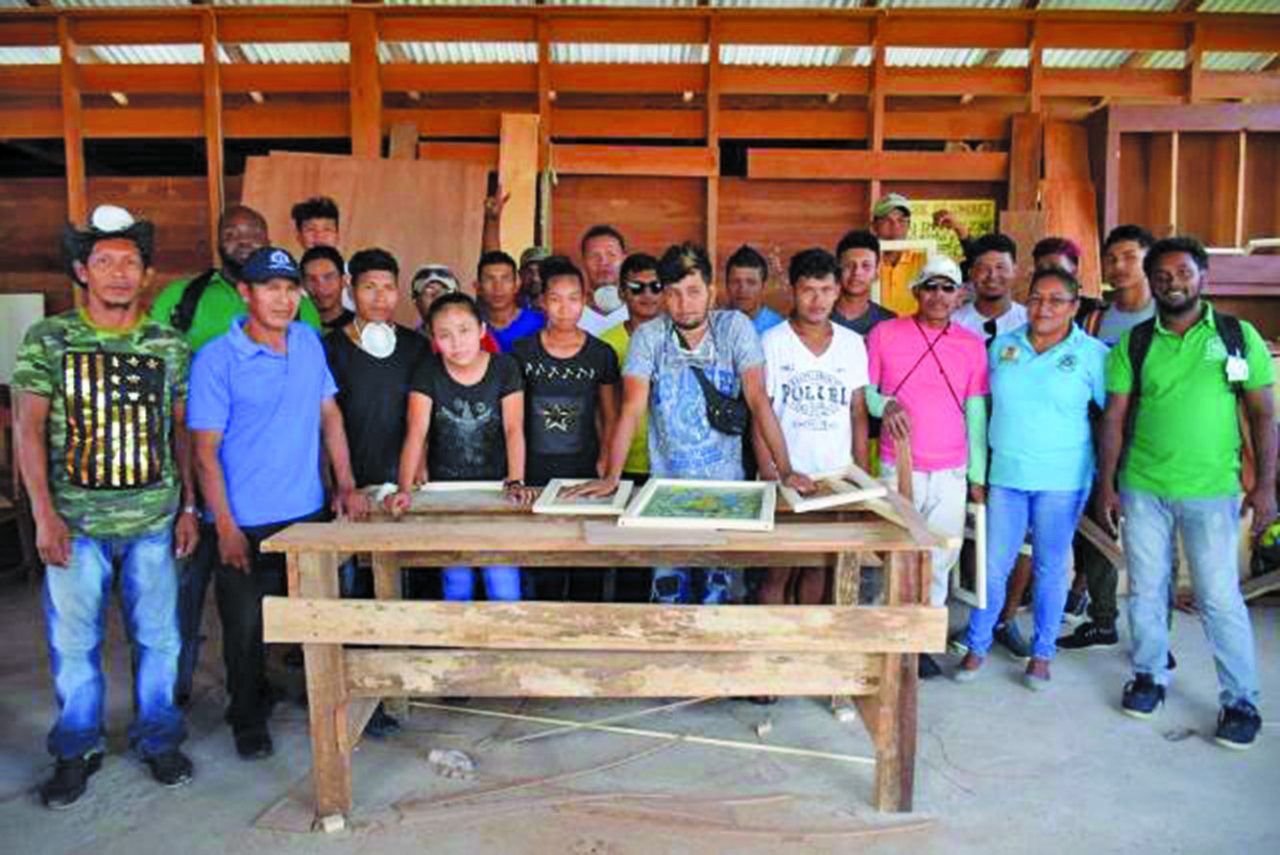 The training is one of the five components in the Community Development Plan (CDP) under the Amerindian Development Fund (ADF) of the Low Carbon Development Strategy (LCDS). It is supported by the United Nations Development Fund (UNDP).
The five-day workshop, held in Kumaka from November 26-30, was facilitated by Government Technical Institute lecturers Rohan Mangal and Mark Thomas.
Mangal explained to the Department of Public Information (DPI) that, over the past five days, the participants were instructed in basic wood joining techniques and standard measurements.
"They are quick learners; they learnt to build a chair, chest-of-drawers, they also learnt standard measurements for furniture and designing picture frames; and they learnt to do safety on the machine," Mangal is quoted by the Department of Public Information as saying.
The participants, between the ages of 18 and 53, came from the communities of Kumaka, Wallaba, Haimaracabra Creek and St. Monica along the Pomeroon River.
Community Development Officer of the Moruca Sub Region, Mary Zola Da Silva, told DPI that the expectation is that after the workshop, the participants will return to their communities and gain meaningful employment, thereby bringing income into the community.
"We know we have a lot of people in the community who would need furniture, especially since it's the Christmas season. We have all the materials here, and the boys would start working and get some business from this training. I learnt from the trainers that we don't have all the equipment here, but I asked them to make a list, so we can get them," Da Silva said.
Derrick Henry from Haimaracabra Creek said he was excited when he heard about the training. He intends to use the knowledge gained to be better at furniture making and increase his supply base.
Theresa Abrams is one of two girls who participated in the workshop. She also plans to become involved in the furniture-making business.
Meanwhile, training in fish-rearing, which was recently concluded in Mabaruma; cattle rearing, transportation and the fuel depot are the other four typologies/components under the CDPs.
Logistics Officer ADF, Indigenous People's Affairs Ministry, Ovid Williams said that training in these areas is ongoing countrywide, in some cases simultaneously. Approximately $1 million was spent on the training in Kumaka.