Supreme Laundromat is changing the way people do laundry. Realising the demand for such services, astute businesswoman Donna Rickford opened the doors to Supreme Laundromat at Lot 256 Duncan and Campbell Streets, Georgetown, in 2019.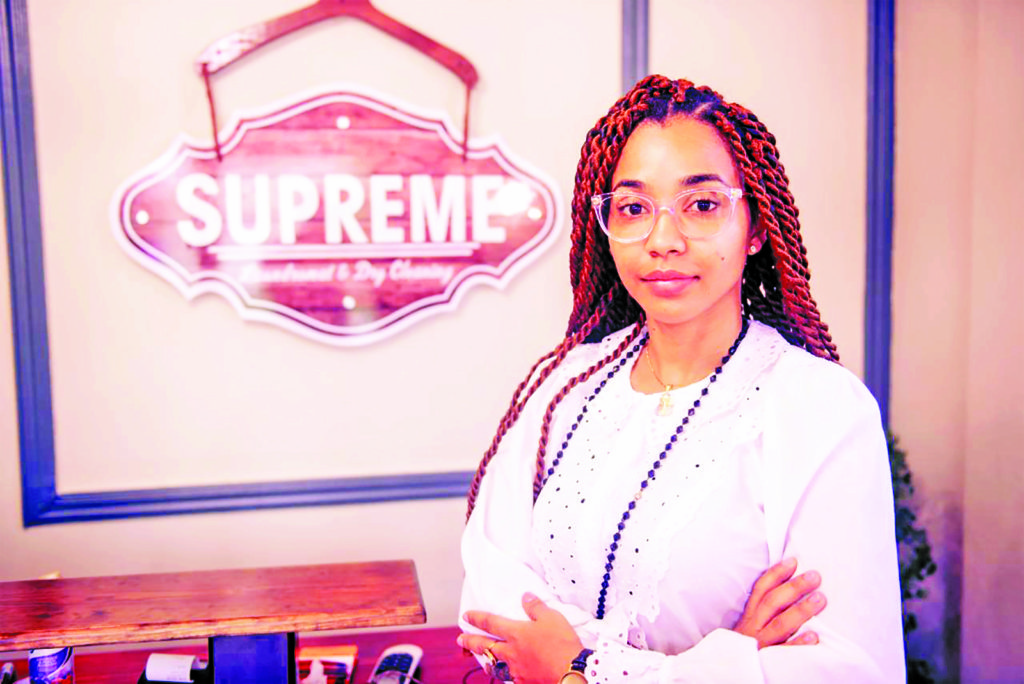 The company allows domestic and industrial customers to experience premier laundry service with personalised professional help. As a company, it strives to provide quality and on-time services.
During an interview with this publication, Rickford related that her company has been providing laundry services such as washing, folding, dry cleaning, steam pressing, stain removal, and ironing to locals and foreigners as well as companies in the oil industry. Among them are Halliburton, Kentucky Fried Chicken, M&P Investment Inc, and several Government agencies.
"I must say that we have a great response from the local and foreign market as well as oil companies," she admitted. According to her, her biggest challenge was knowing the market, what it was looking for and how she could deliver her company's services to the appreciation of customers.
Despite the prevailing COVID-19 pandemic which has caused a major economic downturn, Rickford related that business has been doing well and the company has adopted strict adherence to the health guidelines to ensure the safety of its employees and customers.
Since opening its doors, Supreme Laundromat has received rave reviews, said Rickford, who added that anyone using the services would be blown away by the professionalism and the idea of having someone else take care of their laundry while they are busy with the activities of everyday life. In this regard, the businesswoman noted that her company is not only interested in money, but also in creating unforgettable and delightful experiences for clients to feel and speak about.
"Excellent customer service. The staff I met was very pleasant and readily offered information when asked. Was able to drop my laundry off at 10 am and get them back within four hours with the same day service. This included some ironing," a satisfied customer wrote. Another customer said, "Outstanding service and impeccable work. Very convenient location. Keep up the good work!"
Supreme Laundromat is all about employing locals, and as such, speaking about its immediate plans, Rickford related that she will be opening a bigger location in the coming year to cater to her ever-growing clientele. She added, "Next year, I am planning to open a bigger location, to cater for the oil and gas industry, and the overseas-based persons who would be here working."
Her advice to budding entrepreneurs is to believe in themselves and what they want to do and remain focused. She noted that although there will be challenges along the way coupled with the feeling of exhaustion and frustration, one has to maintain an optimistic attitude in the face of setbacks. "Don't let anyone stop you. Even though you have challenges, continue to push through because challenges make you stronger."
Supreme Laundromat can be contacted at https://supreme-laundromat.com/; Facebook: @supremelaundromat; Instagram: @supremelaundromatgy and WhatsApp: +592-613-6727.