Amerith Rocky Rai Memorial T20 Tournament…
Following their successes in round 2 of the Amerith Rocky Rai Memorial T20 Cricket on the West Coast of Demerara, the Zeeburg Sports Club continued their immaculate form in round 3, as they pummelled Saw Pit in their highly anticipated encounter.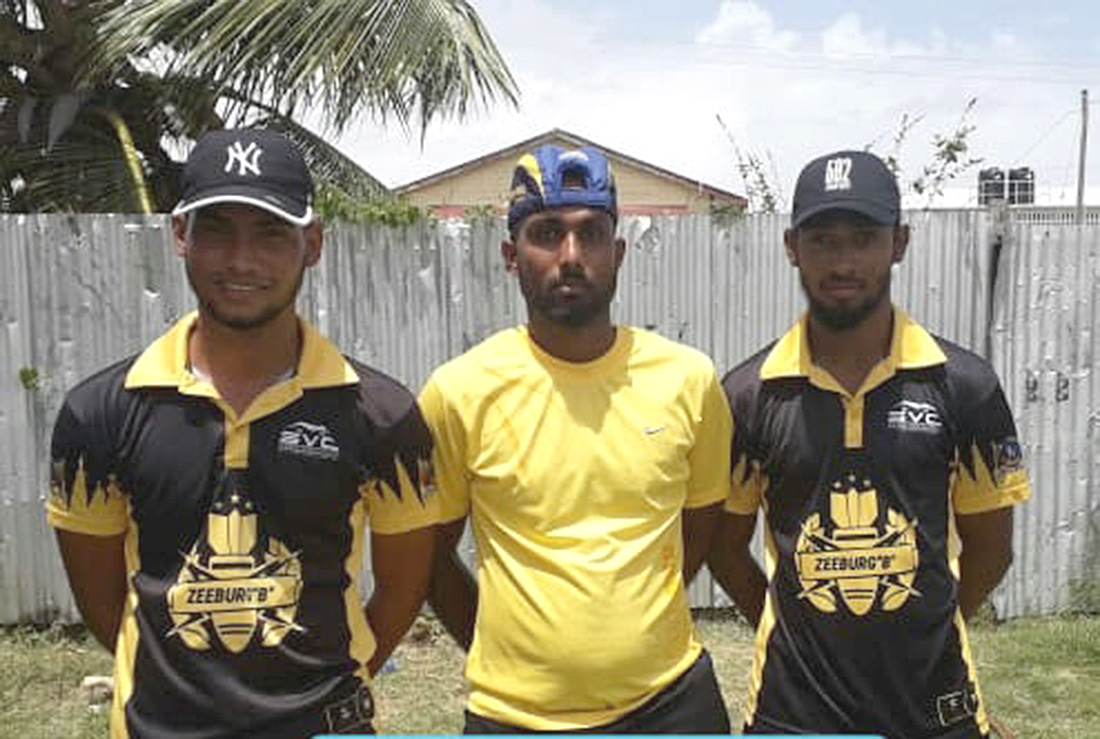 Zeeburg are currently undefeated in the three matches played. In the third match, Saw Pit — who won the toss and elected to bat first — crumbled against the Zeeburg bowling attack, and eventually collapsed for 91 all-out in 15.1 overs.
Spearheading the Zeeburg attack were Raylex Payne (4-14), Malcom Hubbard (2-13) and Yutesh Dhanpaul (2-27).
Having to chase a small total for victory, Zeeburg played smart cricket and ended on 92-2 in just 10.2 overs. Top scoring for Zeeburg were the in-form Mark Jeffers with an unbeaten 36 and Balbinder Shivpersaud with a quick-fire 34 not out.