The action continued in the Amerith Rocky Rai Memorial T20 Cricket Tournament on the West Coast of Demerara.
It saw Zeeburg BS duking it out with Windsor Forest Cricket Club at the Zeeburg Cricket Ground in another thrilling encounter in the second round of play in the tournament.
Both teams looked poised and ready for action as they took to the centre for the toss. However, it was Zeeburg who won the toss and elected to bat first on home territory. For Zeeburg, batting first at home in the past has proven to be beneficial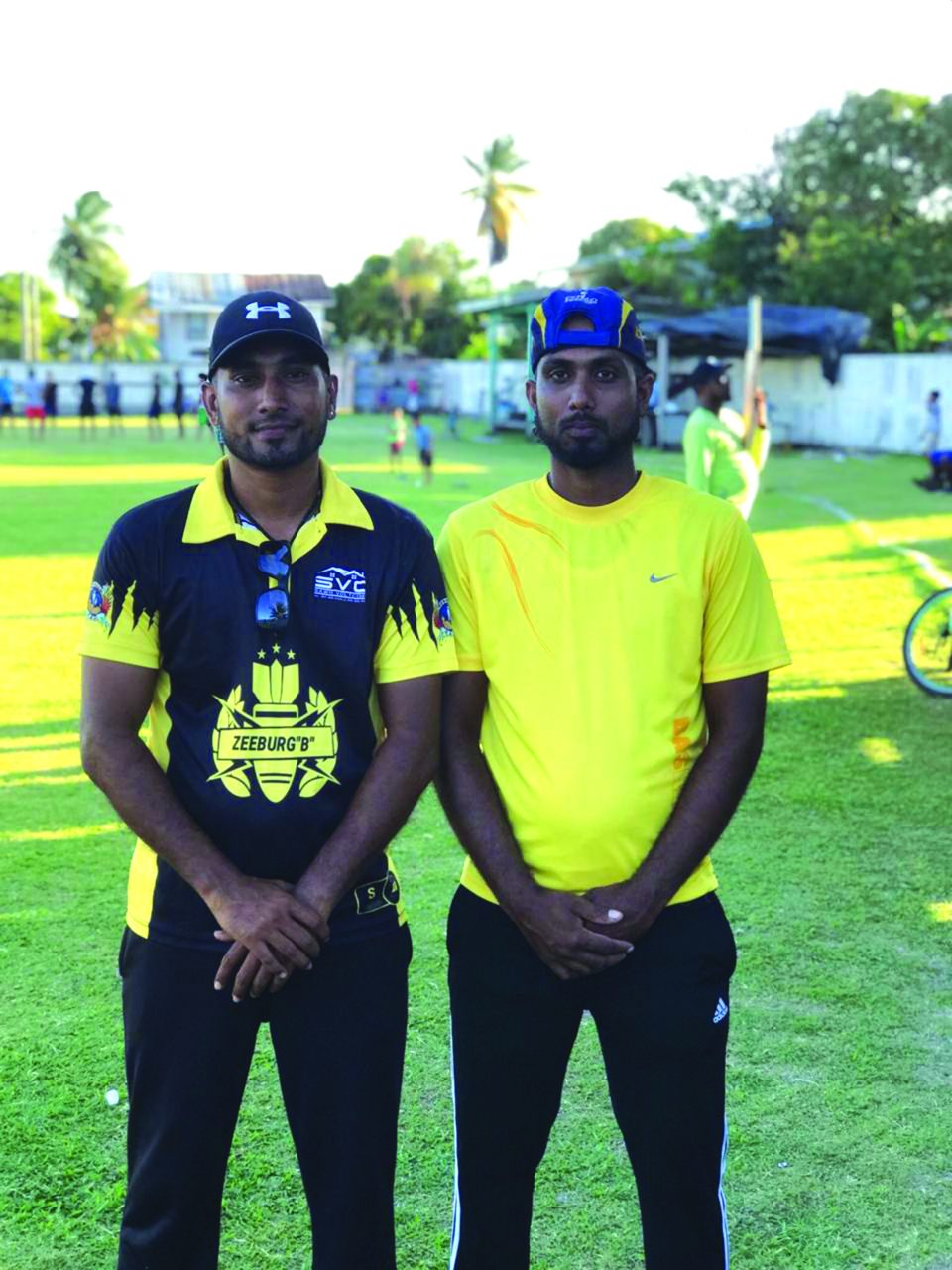 to the side as they have posted 200-plus scores 90 per cent of the time. Zeeburg posted 210-5 in their allotted 20 overs as they pushed the Windsor Forest side to their limits, smashing boundaries and maximums to every part of the ground. Despite losing five wickets Zeeburg were able to rally on as top scores came from Balbinder Shivpersaud (70) and Yutesh Dhanpaul (63) with Richardo Poloram chipping in with a quick-fire 26*. The only bowler to take wickets for Windsor Forrest was M Ragunauth with 2 for 40.
Needing 211 for victory at a net run rate of 10.55 runs per over (RPO), Windsor Forest had their work cut out for them. If they were to execute such a run chase and upset the home team, they needed to focus and dig deep and produce big scores. However, things did not go as planned as they were skittled out for 159 in the 19th over. W Ally's 58 and D Dhanraj's 38 were not enough to stop Zeeburg from walking away with yet another convincing win as Mark Jeffers (2 for 24) and Saffeek Deonarine (2 for 20) were the main bowlers.
In the past 11 years, Zeeburg have won 47 championships with the most recent being the West Demerara Cricket Association (WDCA) T20 finals on February 24, 2019. The Zeeburg side have only lost three of their last 56 matches in the past three years.