– links poor infrastructure to increased likelihood of crime By Jarryl Bryan Guyana has a long road ahead of it when it comes to poverty reduction,...
Dominica's Minister for Housing, Lands and Water Resource Management, Reginald Austrie has appealed to Caribbean States to assist the island, as its people continue...
Pan-Am Indoor Hockey Championships 2017… By Michelangelo Jacobus A commanding performance from Guyana's captain Robert France who had an attackers dream of a game ensured Guyana...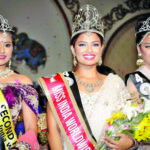 Miss India Guyana, 25-year-old Canada-based Guyanese Sangeeta Bahadur was on Sunday last crowned second runner-up at the Miss India Worldwide Pageant, when it was...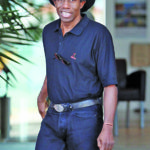 As Courts Guyana Inc prepares to host its annual Christmas Tree Light-up, which normally takes the form of a grand concert, the company is...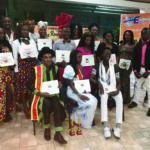 The winners of the Mr and Miss African Root Pageant on last Saturday evening received their prizes at a simple ceremony at the Museum...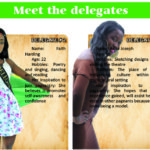 Four well rounded women are set to compete for the title of Miss Cultured Guyana (MCG) Pageant, which will be held at the Umana...

Dear Editor, The Guyana Agricultural and General Workers Union (GAWU), through reports appearing in several sections of the media, has taken note of the reported...
October 17 was observed by United Nations member countries as International Day for the Eradication of Poverty. According to the UN, some 1 billion...
…on food There's been a lot of talk about food recently in Guyana. Could it be because hunger stalks the land? People talk about what...