By Michelangelo Jacobus
The Guyana Hockey Board (GHB) is set to host the Pan American Indoor Hockey tournament for the first time in the country's history on October 14 at the Cliff Anderson Sports Hall (CASH). With the tournament just five weeks away, the national women's team are undergoing intense training in a bid to medal at the Pan American Indoor Championships.
Guyana Times Sport spoke to Coach Dwayne Scott at a training session, and he expressed pleasure with the way his charges were preparing for the tournament.
"We have been together for six months. I'm happy with the progress that we've had so far and I'm really encouraged with the improvement I'm seeing in the players, the commitment, and the skill level that they're demonstrating, they are where I expect them to be at this stage," Scott revealed.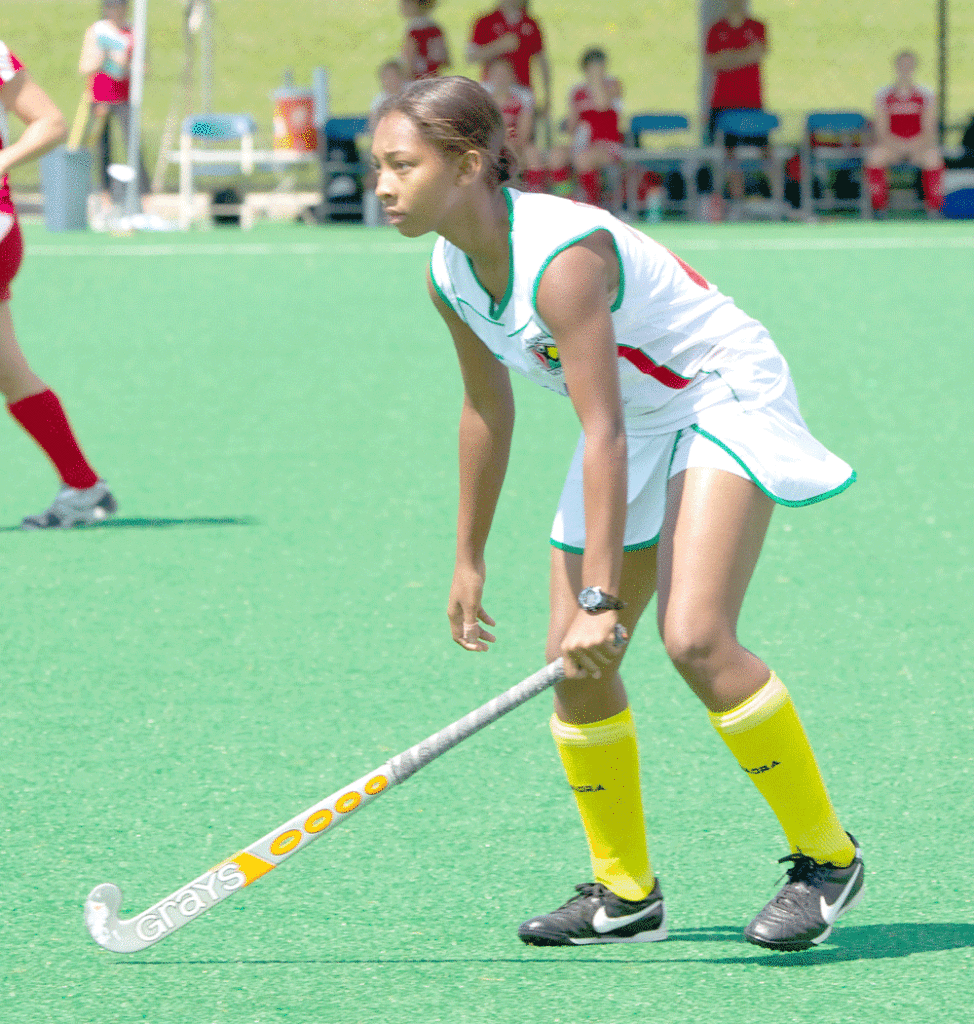 While Guyanese hockey players are accustomed to playing on the wooden surface of the CASH, which is typically slow and makes play challenging, the GHB, in an effort to be up to international standards and to give the home team every possible advantage that can be afforded, imported a removable plastic-tile surface on which the tournament will be played.
The male and female teams are now training on the surface and for the first time in their competitive histories, will be playing on the same surface that they would have been practising on.
According to Scott, the transition from the regular playing surface to the plastic-tile surface has been a challenge, which the female hockey team have been able to get over with remarkable ease.
He pointed out, "It has been a challenge because the Gymnasium is a bit slow and they've also had some bad techniques they've incorporated into their game to deal with the Gymnasium surface. The Sports Hall is now way faster, way smoother, it requires total indoor technique and total indoor skill, and we have been working as hard as we can to see how best we can bring that into our game, thus far we've had some level of success. I'm happy with the success that we've had so far."
The female hockey team will be buoyed by outstanding players such as Aliyah Gordon, Gabriella Xavier and Trisha Woodroffe. While those players will be relied upon to perform, there are also other players who bring a combination of fitness and work ethic to the team as Scott noted that each and every player is putting their best foot forward.
The team are working on defensive strategies, counter-offensive strategies that include short corners and other tactical areas that will allow them to be competitive.
When asked about his team's chances, Scott exuded confidence in them being able to medal: "I think we will medal, that is what we are working towards, that is what we are aiming for, I expect nothing else of them with the work that they've put in." This year the competition will be one of the biggest ever in its history which dates back to 2002. There will be eight nations contesting the women's competition and seven contesting the men's, with each tournament seeing participation from North, Central and South America as well as the Caribbean. Only the 2010 competition, held in Venezuela, was larger and by just one team.