Acting Police Commissioner David Ramnarine has berated his fellow law enforcement ranks over a photograph of convicted Bartica massacre killer, Mark Royden Williams, called "Smallie" that surfaced online which was taken while he was strip-searched after being nabbed in Berbice. The leak raised many questions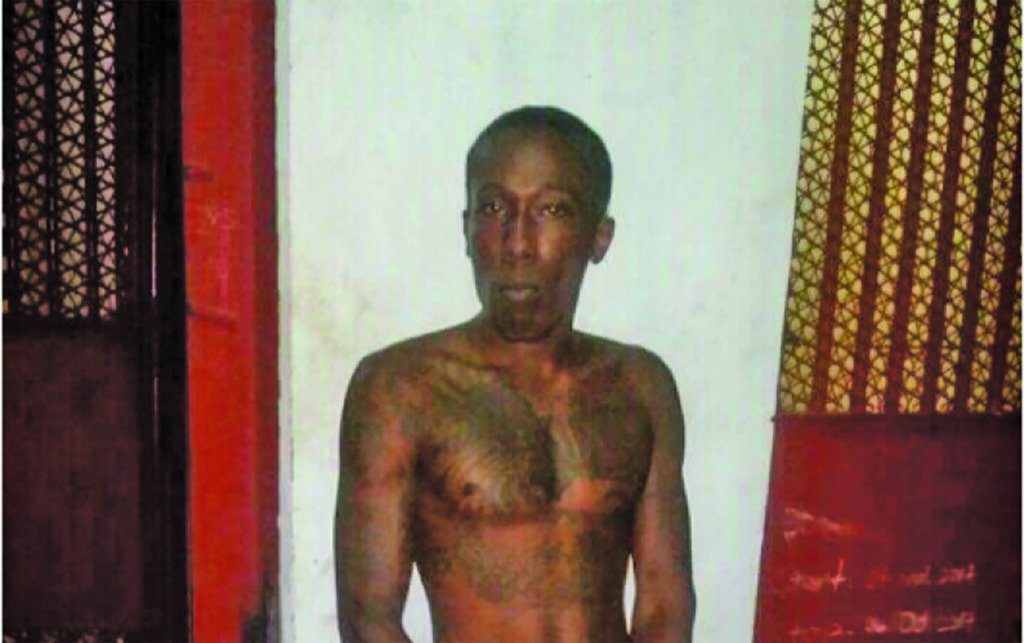 for citizens who have been actively debating the issue on social media.
While such searches are in keeping with standard operating procedures, Ramnarine said on Wednesday that the act was completely unethical.
"This nude photograph is the most unfortunate, unethical, insensitive action but unfortunately it originated when he was being interviewed having returned to the prison and a directive was given, because he had a number of tattoos about the body and you had to remove the clothing to take pictures and some insensitive, irresponsible person decided to do just more than that," the acting C ommissioner highlighted.
In February 2017, Williams was sentenced to death by hanging along with Dennis "Anaconda" Williams for the massacre but "Smallie" fled death row at Camp Street, and took others along with him in July. The prison was burnt and a warden was killed during the escape.
Williams, also known as "Mark Royden Durant" was on the run after he broke out of the Camp Street Prison earlier this year. He was nabbed in Weldaad, West Coast Berbice on Monday evening. The acting Commissioner condemned the actions of the persons who leaked the photo, informing media operatives at the Public Security Ministry that investigations within the prison system were launched on Monday. The person found culpable will be subjected to disciplinary actions.
Following the leaked photo, the human rights observers criticised the person who shared the post on social media but many of social media users found the convict's treatment favourable and in keeping with that acts that he was found guilty of.