̶ 32 athletes set to compete
The second edition of the Stage of Champions set for November 18 at the Theatre Guild in Kingston, promises to be bigger and better according to organizer Videsh Sookram.
He has dubbed the event as the "War of Champions" with regional champions set to compete; "we are going to have Hoskin "Biscuit" Worrell from Barbados, he is going to be here to compete, to win the Stage of Champions title. We have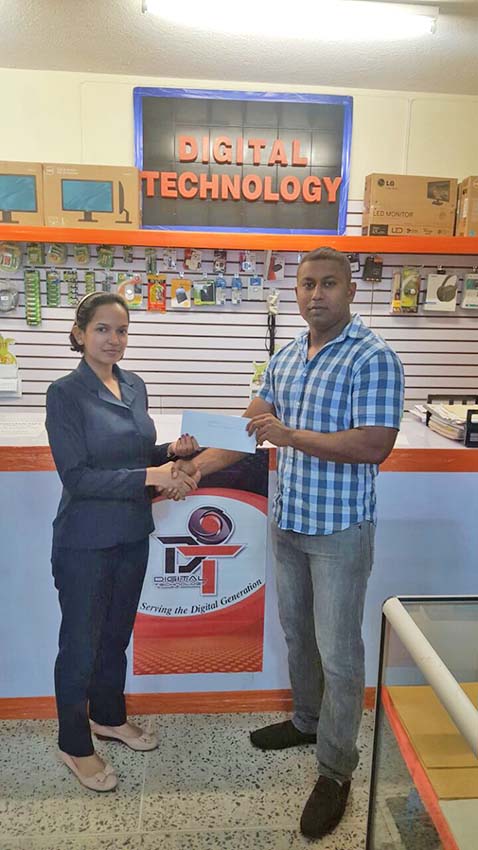 Damion Daniels of Grenada, Grenada sent a message saying they don't need to send a team, they just need one person to win and that person is Damion Daniels."
Another feature of the event that has been expanded is the number of categories of competition, while last year only had two this year there will be quite a few. "We are going to have a lot of weight classes with the lowest being under 143lbs and the highest being 177lbs and over. The Men's physique and Ms Bikini will also be open for competition again" Sookram revealed.
Sookram exuded confidence in the Stage of Champions II being the biggest and best bodybuilding show of the year for Guyana.
"This will be the biggest bodybuilding show for the year; we are trying to be bigger and better every year." He urged fans to come out and support at the event at the Theatre Guild noting that it is the home of bodybuilding.
Surinamese Soese Koesa is the defending champion in the in the Men's Invitational title having beaten his countryman Wendel Setro and Barbadian Shaquille Levine. Meanwhile Levine is the champion in the Men's Open category while Guyana's Emmerson Campbell is the Men's Physique champion with Suriname's Milita Gillimo the reigning Ms Bikini.
The Stage of Champions II is slated for November 18 and is sponsored by Space Gym, Sabina Farms and Digital Technology among others.