Some 100 mothers were honoured by the Education Department, Region Five (Mahaica-Berbice), for their significant contributions to the education system in the region through their involvement in the life of their child.
The event was held under the theme: "Paradise lies at the feet of mothers" and hosted at the Latchmansingh Primary School.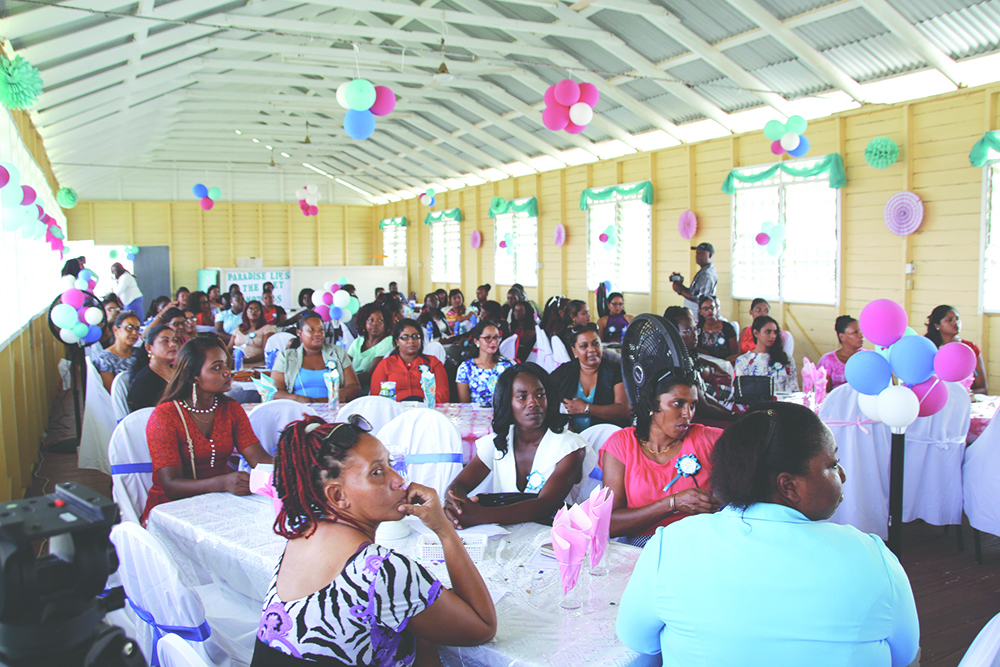 Delivering the feature address was the Ministry's Technical Officer, Simone Wills, who in her address commended the region for boasting an outstanding parental partnership in the school system. She further noted that parents who show an interest in the curricula and educational methods are more able to assist their children with home assignments and monitor their study habits.
"Three ways of providing such mutual exchange are open lines of communication, maintain the house-school connection and tackle problems constructively and collectively…Family involvement in students' learning cannot be overemphasised. Parents unquestionably are considered the most important stakeholders, since they share a common interest and investment in their children's learning," Wills explained.
Meanwhile, the region's Welfare Officer, Gloria Davidson-James said that over the past years the welfare section of the Department of Education has conducted truancy campaigns and counselled children with behavioural issues throughout the region.
According to Davidson, the initiative to honour mothers began two years ago when it was discovered that parental involvement was minimal across the region. She said that through consultation, it was decided that there should be a competition to encourage parents to become more involved in the academic lives of their children.
Additionally, Regional Education Officer, Deon Lyn Lewis-Clarke said that parents are required to teach children good behavioural practices. Adding that parents need to ensure that their children attend school regularly and punctually.
According to the REDO, the parents honoured yesterday should feel privileged to be selected from a larger group of parents. She told the mothers that their involvement in the education system means a lot for the growth of the respective schools, community and the country as a whole.
Among the criteria considered when choosing the parents to be honoured are regular attendance to Parent Teachers Association meetings and being a motivator to their children, other children and parents of the school.