The 106th anniversary of Rose Hall Estate Martyrs was on Wednesday observed with a wreath laying ceremony at the monument site at Rose Hall, East Canje.
It was on March 13, 1913, that 15 indentured labourers attached to the Rose Hall Estate were killed by Police and were buried in a mass grave during their bid for a better life.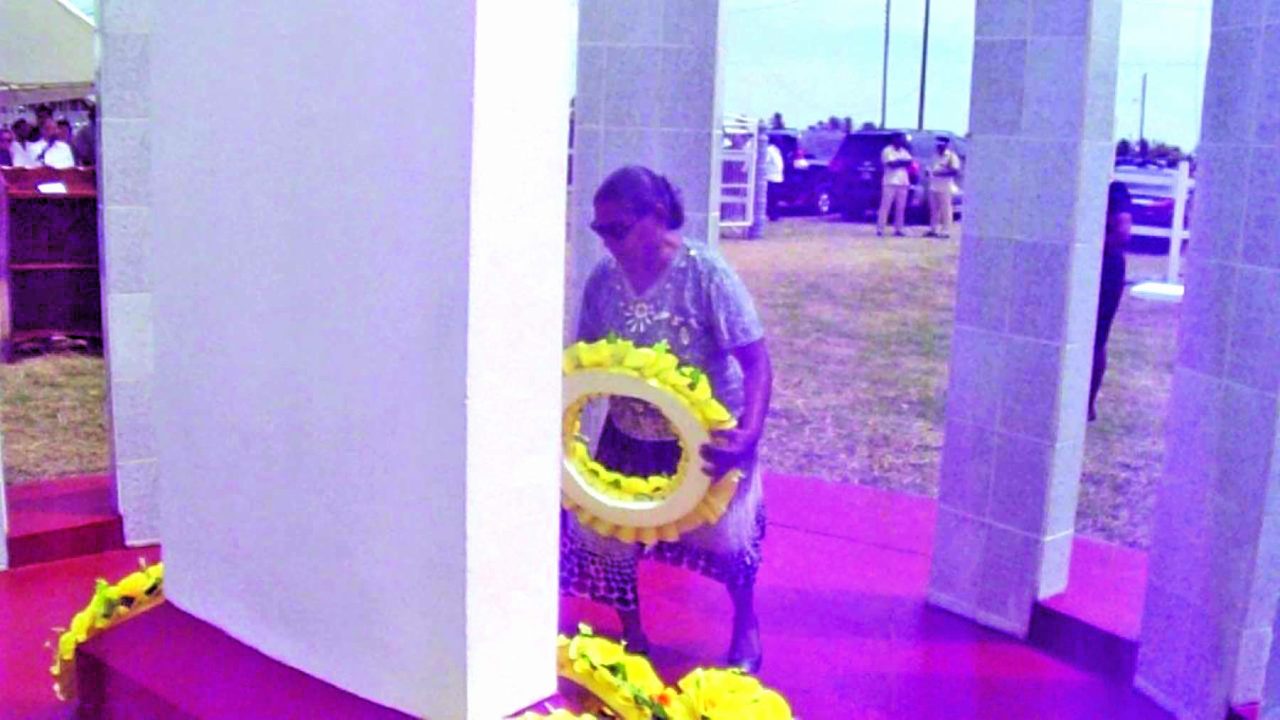 The workers were Motey Khan; Bholay; Sohan; Hulas; Badri; Jugai; Sadula; Sarjoo; Lalji; Durga; Gafur; Roopan; Juggoo; Nibur; and Gobindei, the lone female. In an effort to improve the conditions on the sugar plantation, the labourers had protested the retraction of a four-day holiday awarded to them for a grinding season.
On January 28, the Manager reportedly changed his mind and ordered them to go to work because he had some planting to do. Some were inclined while others were dissuaded from following the orders. Seven men were served summonses to attend court. The Manager asked that they pay for the cost of the summons. The workers agreed to pay it in instalments but the Manager rejected the suggestion. The problem escalated from that point.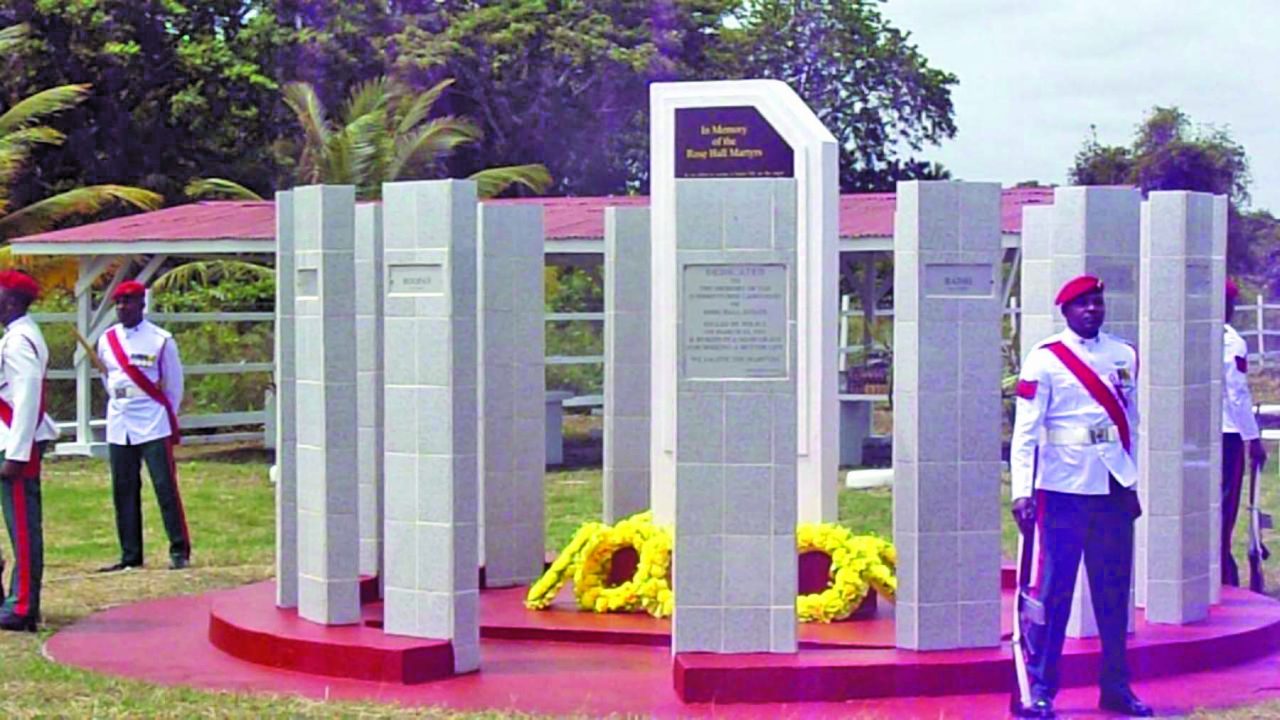 When the court date came, hundreds of immigrant workers proceeded to the Reliance Magistrate's Court where the labourers were found guilty of instigating resistance to work. This ruling angered workers which led to protests. Management subsequently threatened to transfer the protesting families to distant plantations and in response, the sugar workers protested even further. On March 13 of that year, colonial Police attempted to follow up on warrants, which had been issued for the leaders of the protest, but after the workers resisted, the Police opened fire, injuring 56 persons and killing 15 workers.
These workers were then remembered as the Rose Hall Martyrs. The remembrance service on Wednesday was organised by the Social Cohesion Ministry.