2018-2019 CWI Regional 4-Day Tournament…
– quickies grabbed 126 wickets combined this season
By Brandon Corlette
In terms of wickets taken in the 2018-19 season of the Regional 4-Day Tournament, Guyana Jaguars' fast bowlers have had the most fruitful season since inception of the modified version of the tournament in 2014-15.
After their 10 round matches this season, those quickies had grabbed 126 wickets combined, with Romario Shepherd leading the charge with 37 wickets; Raymon Reifer grabbing 26 wickets; Clinton Pestano raking in 22 scalps; Keemo Paul snaring 20 wickets; Sherfane Rutherford taking 10 wickets; Christopher Barnwell accounting for 8 wickets and Keon Joseph taking 3 wickets.
This season saw Shepherd, Paul and Reifer finishing with five-wicket hauls. Shepherd's 10-match season figures were 37 wickets taken in 257.3 overs, of which 67 were maidens. His best innings' figure was 5-24; his bowling average 20.13; his economy rate 2.89; and he had best match figures of 8-76, and a strike rate of 41.7.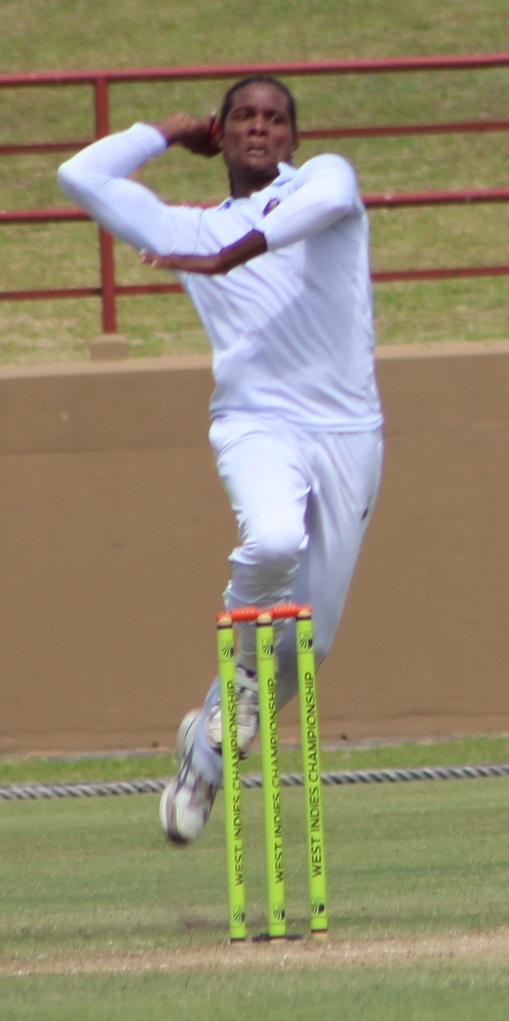 Raymon Reifer had bowling figures of 26 wickets taken in 146 overs. His best bowling figures were 5-20. He had a strike rate of 33.6, and a bowling average of 15.69. His economy rate was 2.79 and his best math haul in the six matches he played this season was 9-42 against Barbados Pride.
Windies fast bowler Keemo Paul had season figures of 20 wickets taken in three matches with a bowling average of 17.40. His best match figures were 10-129.
Clinton Pestano had bowling figures of 22 wickets taken in seven matches at a bowling average of 24.36. His best match haul was 6-95.
In the inaugural WICB/Professional Cricket League Regional 4-Day Tournament, played in 2014-15, the Jaguars' fast bowlers had grabbed 46 wickets combined. Jaguars were then known as the spin-dominant unit. Ronsford Beaton and Christopher Barnwell each had 14 wickets that season, Raymon Reifer had grabbed 8, while Keon Joseph had picked up five wickets.
The fast bowlers had shown improvement in the 2015-16 season, registering 64 wickets combined. Left-arm seamer Reifer had 22 wickets, Beaton had 17 and Barnwell had 14, while Keon Joseph had 11 victims.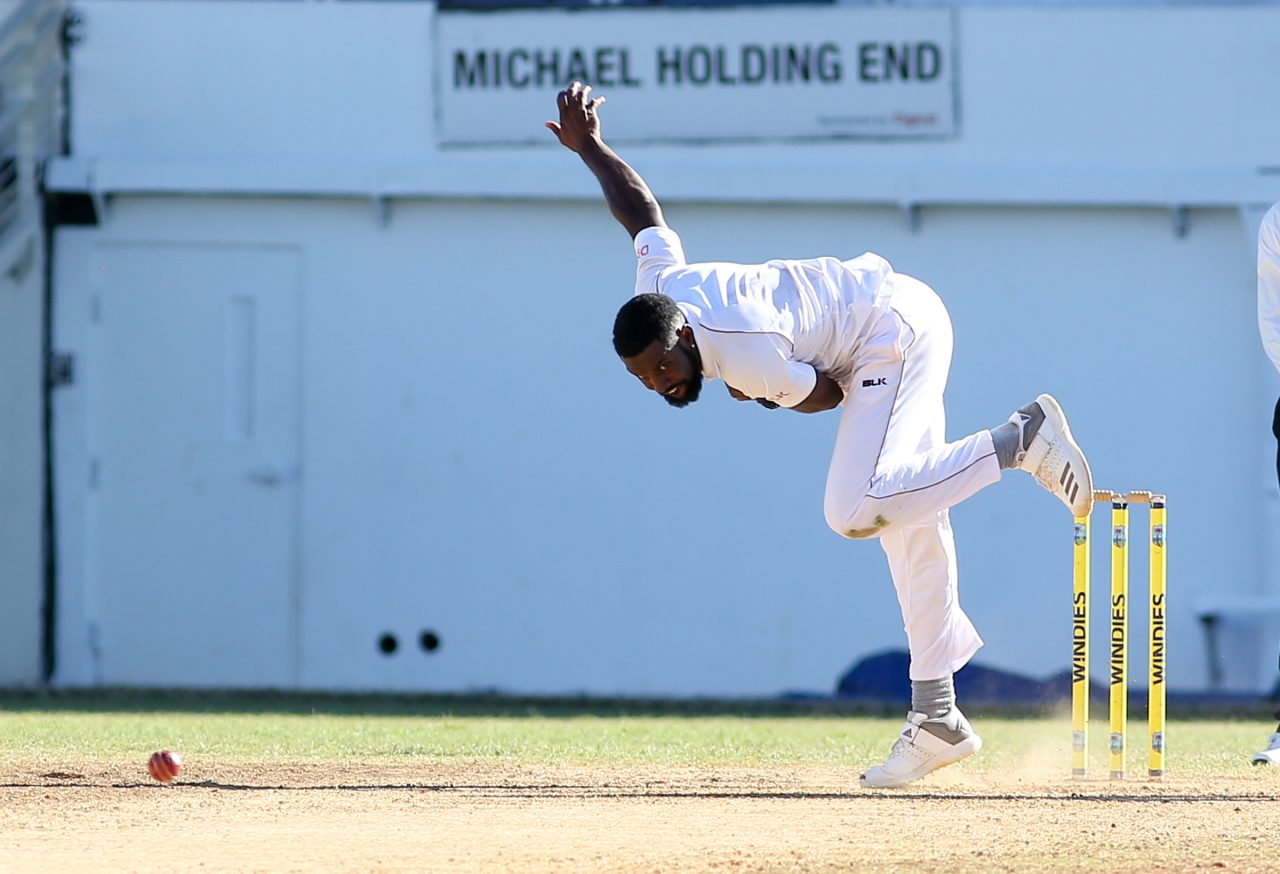 Jaguars' fast bowlers continue to strive in the Regional tournaments, maintaining their supremacy in the Caribbean 4-Day championships. In 2016-17, seven fast bowlers were used at different points in the season. They picked up 89 wickets combined as follows: Raymon Reifer, 36; Keon Joseph, 24; Romario Shepherd, 11; Keemo Paul, 10; Christopher Barnwell, 6; Shurfane Rutherford and Clinton Pestano, one each. It was another fruitful season for the fast bowlers.
In 2017-18, Jaguars bowlers reached greater heights when they grabbed 104 wickets in one season. While the veteran left-arm spinner dominated the wickets columns, the quickies picked up wickets in tandem. Keemo Paul had his best season then, grabbing 42 wickets. Sherfane Rutherford had 22 wickets, Romario Shepherd and Keon Joseph each had 15, while Raymon Reifer had 10.
The Jaguars fast bowlers are obviously improving their performance with each passing season. How many more wickets will they add to their tally in the 2019-20 season of the CWI Regional 4-Day Tournament?