Suriname-Guyana backtrack route mishap
Police on Wednesday morning recovered the bodies of two of the three persons who drowned whilst they were entering Guyana from Suriname via a backtrack route.
The body of 31-year-old Alwin Joseph, a father of one and of Suriname, was found at the Number 60 foreshore at about 06:15h by some fishermen in the area; while the body of 75-year-old Babuni Harihar, called, 'Dorris', was found among some mangroves at Number 69 Village at around 08:15h.
Up to press time, the search was continuing for the third person, 48-year-old Sharida Hussein, called 'Sherry', of Pilot Street, New Amsterdam, Berbice.
The three had gone missing on Monday evening whilst they were entering Guyana from Suriname via a backtrack route. They were feared drowned.
Joseph's cousin Yudishwar Lakeraj was part of a search party of five. He told this publication that none of the man's belongings was recovered.
Police have since said that no marks of violence were seen on the body, which was taken to the Skeldon Hospital, where he was pronounced dead.
Speaking about the discovery, Lakeraj said relatives had received a telephone call indicating that a woman's body was discovered on the beach. However, when they arrived, they discovered it was that of Joseph, who was clad in a pair of short pants and a vest.
"Like about two minutes after the Police reach," he said, adding that the body was lying face down about 60 feet from the water.
Meanwhile, Police said fishermen setting fishing seine noticed the body of a female lying in a clump of bushes. A black and white haversack found about five feet next to her contained a quantity of clothing and a Guyana identification card. Like Joseph, her body was also taken to the Skeldon Hospital, where she was pronounced dead.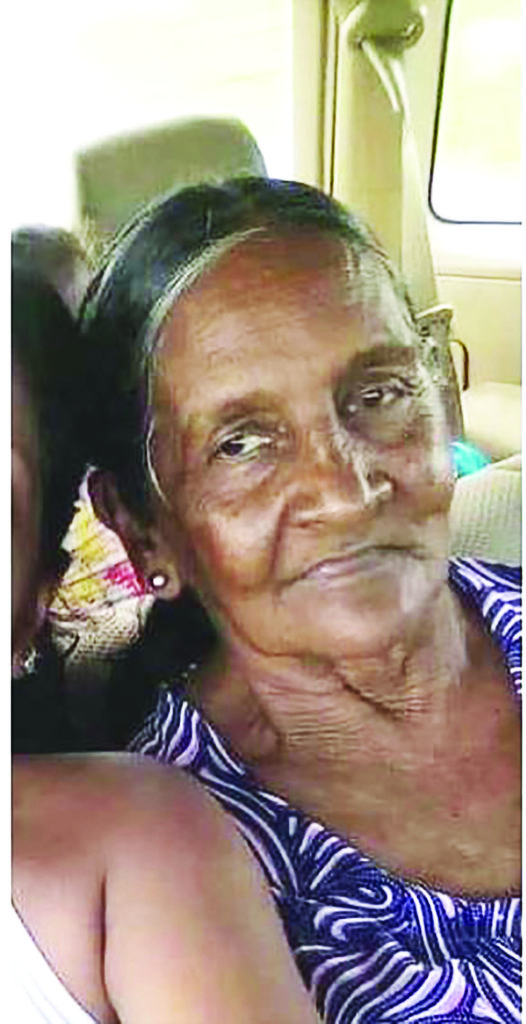 Both bodies are currently at the Anthony Funeral Parlour awaiting an autopsy.
Harihar left Guyana in December to visit her daughter and grandchildren in Suriname. She had not seen them since the onset of the COVID-19 pandemic. Her daughter, Sunita Sukra, said Harihar had arrived safely in Suriname, but after two months, had wanted to return home.
Sukra believes the boat captain was aware that his three passengers were put off at an area at which it would have been difficult for them to make it to shore.
Meanwhile, the Guyana Police Force has not provided any details on the whereabouts of the boat captain or the vessel used to transport the passengers from Suriname to Guyana. However, this publication was told that the boat is owned by a Guyanese.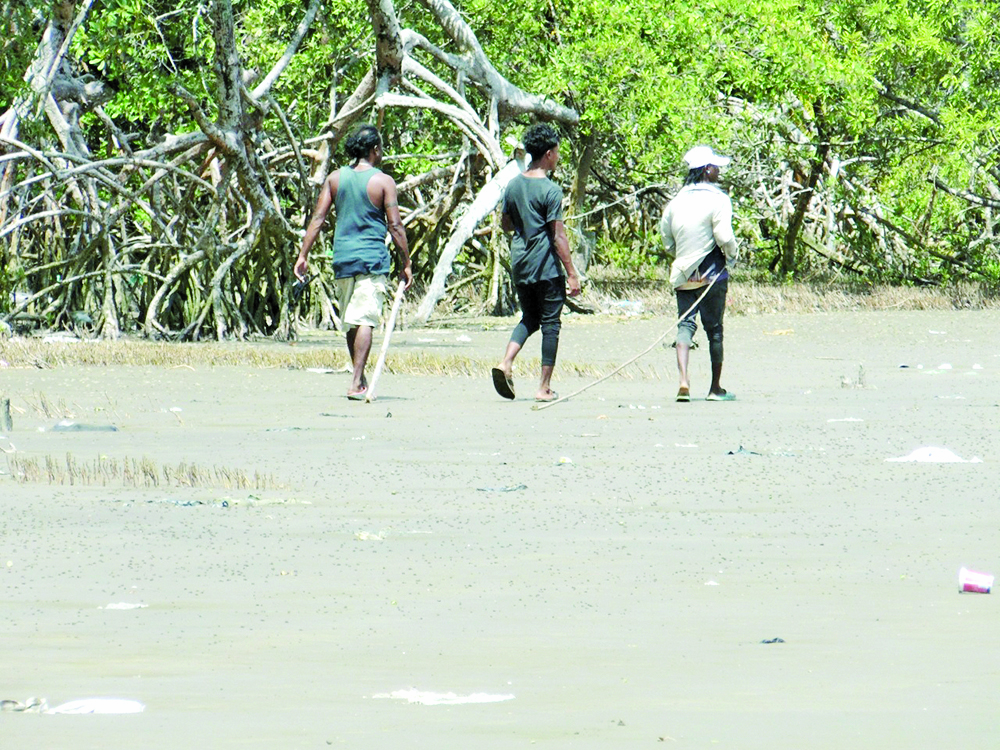 Even as tragedy struck, when this publication visited the Number 63 Beach on Wednesday, there were persons waiting to be illegally transported across the Corentyne River to neighbouring Suriname.
Desist from using illegal crossings
Meanwhile, Public Works Minister Juan Edghill on Wednesday said the Ministry deeply regrets the unfortunate situation. He has expressed the deep concern of that Ministry, and has offered prayers for the family members of the two persons who died and the one missing.
"As Minister responsible for transportation, I take this opportunity to appeal to all Guyanese to desist from using illegal crossings, known as 'backtrack', considering the danger," he said. He noted that the Ministry, with its counterpart in Surinamese, is examining various measures and options aimed at reopening the Guyana/Suriname border for safe travel.
Suriname closed its borders with Guyana in February as part of a series of measures aimed at reducing the spread of the novel coronavirus. The Surinamese military has since been patrolling the River. (Andrew Carmichael)