…Regions 3, 4, 7 lead infections
The deaths of two more COVID-19 patients on Monday has moved the country's total fatalities from the virus to 273.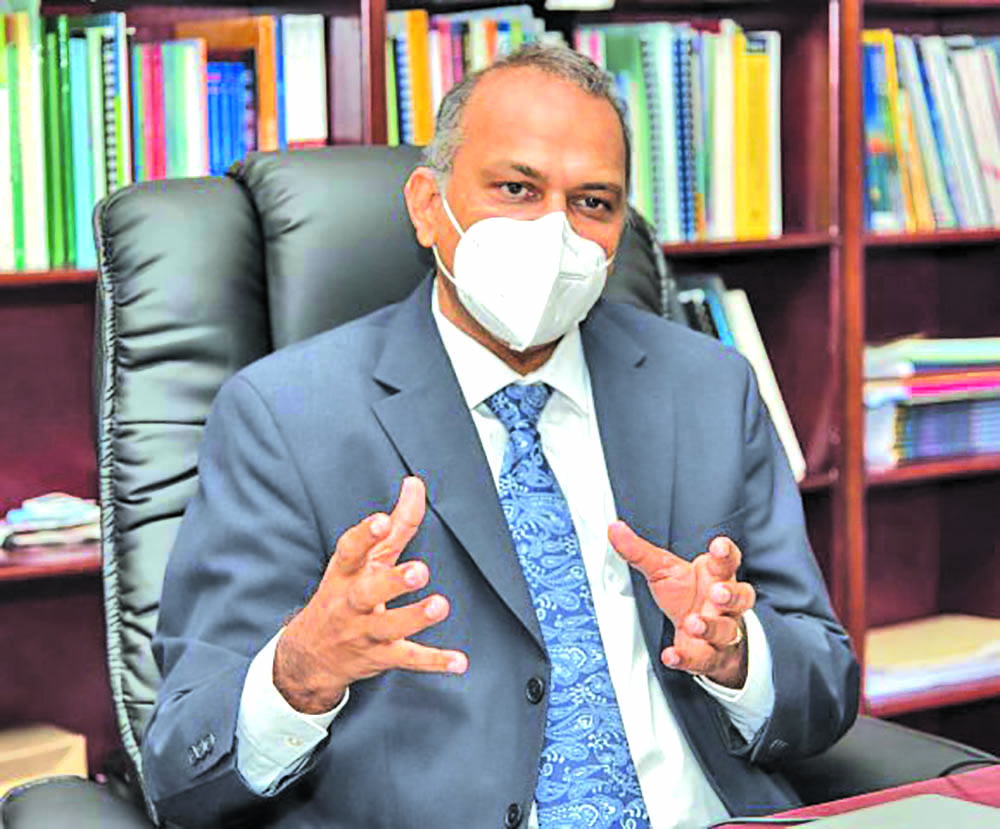 The Health Ministry on Tuesday reported that the latest fatalities are two men, a 60-year-old from Region Six (East Berbice-Corentyne) and a 56-year-old man from Region 10 (Upper Demerara-Berbice). They both died while receiving care at medical facilities.
In total, 38 persons have died from the virus during April.
On Tuesday, 71 persons tested positive for the coronavirus. Now, the total confirmed cases are at 11,972 – 6051 males and 5921 females.
There are 13 patients in the Intensive Care Unit, 73 in institutional isolation, 1315 in home isolation and 11 in institutional quarantine. Meanwhile, 10,297 persons have recovered. Guyana has tested 108,883 individuals.
New cases
A breakdown showed that two of the new positives were detected in Region Two (Pomeroon-Supenaam); five in Region Three (Essequibo Islands-West Demerara); 45 in Region Four (Demerara-Mahaica); three in Region Six (East Berbice-Corentyne); six in Region Nine (Upper Takutu-Upper Essequibo) and eight in Region 10 (Upper Demerara-Berbice).
Cases in Regions One (Barima-Waini), Five (Mahaica-Berbice), Seven (Cuyuni-Mazaruni) and Eight (Potaro-Siparuni) remain at 1038, 354, 994 and 247 respectively.
Alcohol warning
While there is not any scientific evidence to support that COVID-19 vaccines react adversely with alcohol, Health Minister, Dr Frank Anthony has urged persons to be sober in order to accurately analyse their symptoms.
During the latest coronavirus update, he advised persons not to consume alcohol before and after taking the vaccine. In the same breath, he debunked a published article which claimed that persons must abstain from alcohol for two months post-immunisation.
"Like with all vaccines, we would prefer people not to drink before they come for a vaccine and immediately after to abstain. The reason being is that if we're going to observe to see whether someone has side effects from the vaccine, then we need that person to be sober. We haven't seen in any of the scientific literature that vaccine interacts in any adverse way with alcohol," Dr Anthony noted.
Hotspots
Speaking on the pandemic locally, the Minister pointed to Regions Three, Four and Five – where pockets of cases have been identified. The hotspots have been listed as Diamond, Eccles, Success and Lusignan but in many villages, a few cases have emerged.
"There are pockets where we are seeing more cases but generally when we look across the East Coast, Georgetown or the East Bank, almost every village there are one or two cases. Similarly, at Region Three at Tuschen, we've seen more cases but again, in different villages, there are one or two cases," Dr Anthony outlined.
Due to the spike in cases within recent weeks, the Minister said health teams have continued monitoring. There are also a number of patients under isolation.
"We have to keep monitoring. We have a number of persons in home isolation and we have a number of persons in institutional isolation. That exercise continues. Again, it comes back to people doing the right public health measures, that is wearing their mask and ensuring that they keep their distancing."
At the Infectious Diseases Hospital at Liliendaal, there are 71 patients under hospitalisation while another 15 are at the West Demerara Regional Hospital. An additional five is at the New Amsterdam Hospital. (G12)