…GM resigns, Police interrogate officials
Trevor Bassoo, who was only appointed the General Manager of GuyOil in November, has since resigned even as Finance Minister Dr Ashni Singh has ordered a probe and for the Police to get involved in an alleged fuel import racket.
Sources confirmed to this publication that Bassoo handed in his resignation, which was accepted by the GuyOil Board of Directors. Additionally, a source within the Guyana Police Force confirmed that another senior official was questioned in relation to the alleged fuel import racket.
Reports had emerged that a businessman, Jason Aaron, was allegedly contracted by officials at GuyOil to bring in fuel on the promise of kickbacks. The businessman alleged, however, that GuyOil got a sweeter deal and subsequently cancelled his arrangement, causing him to speak out.
According to the source, the official told Police that Bassoo brought the matter to the company's attention during an executive meeting and implicated him. At the meeting, he said Bassoo presented evidence of the official's complicity in the form of WhatsApp printouts showing conversations between him and the businessman.
According to the official, he denied any role in the alleged racket during the meeting and claimed that he did not have such conversations with Aaron. The Police source indicated that excerpts of conversations between the official and Aaron were extracted from the official's phone but the purported conversation was not found.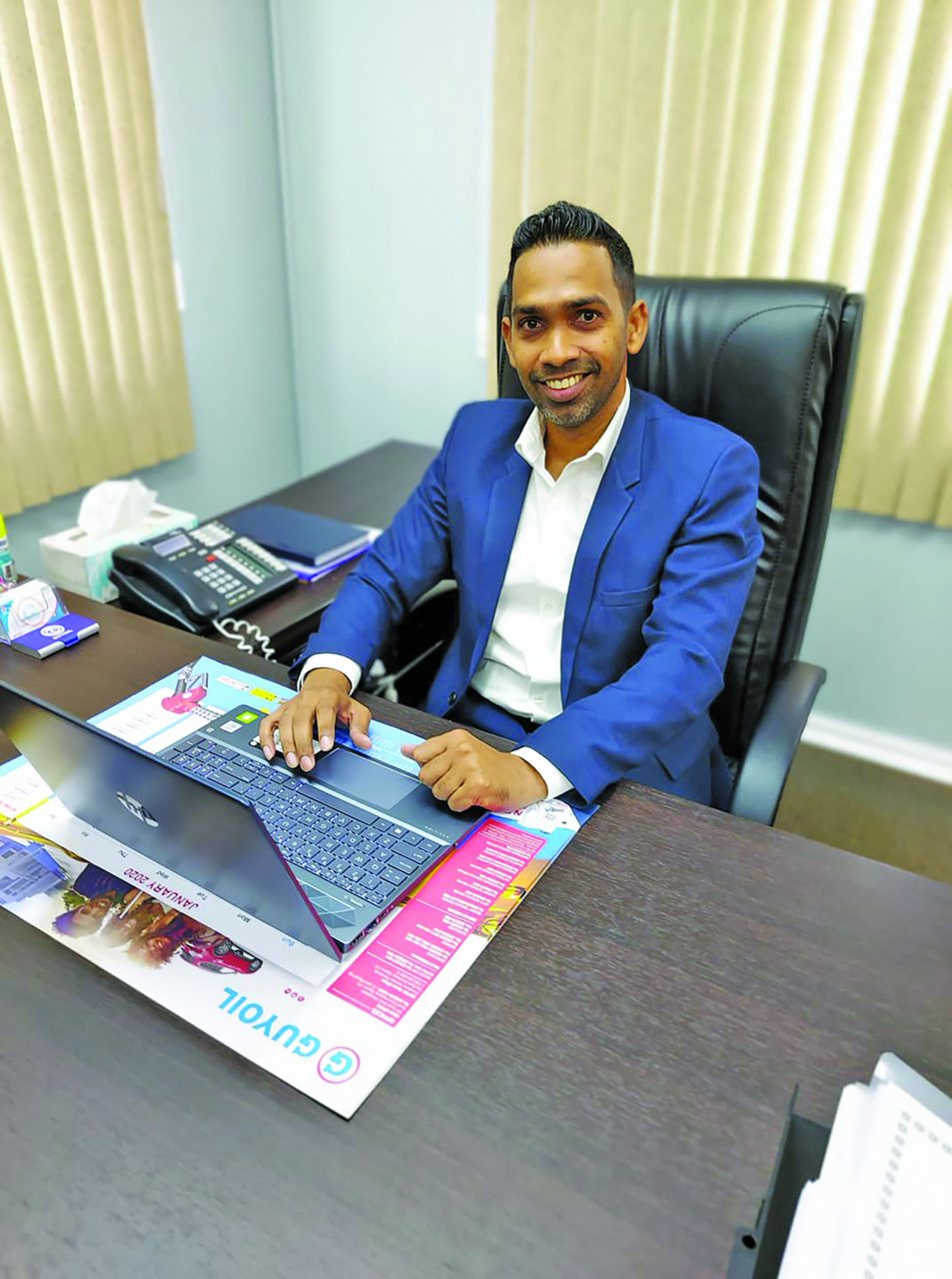 When contacted, GuyOil Chairman Paul Cheong was tight-lipped on the reasons for Bassoo's resignation. When it comes to the businessman's story, however, Cheong noted that GuyOil has a transparent and accountable system for sourcing fuel.
This publication made contact with Bassoo himself, who confirmed his resignation but was otherwise tight-lipped. According to him, however, he will be seeking legal advice on the matter. Bassoo also made a social media post in which he labelled the allegations as propaganda.
Probe
Cheong subsequently released a statement on behalf of GuyOil, in which he denied the allegations made by Aaron of Aaron Realty Inc (ARI). According to him, there is no truth in claims that GuyOil contracted the said company to supply fuel.
"GUYOIL wishes to categorically state that whilst ARI was one of a number of companies which GUYOIL had discussions on the possible supply of fuel, GUYOIL has not at any time entered into a contract with ARI."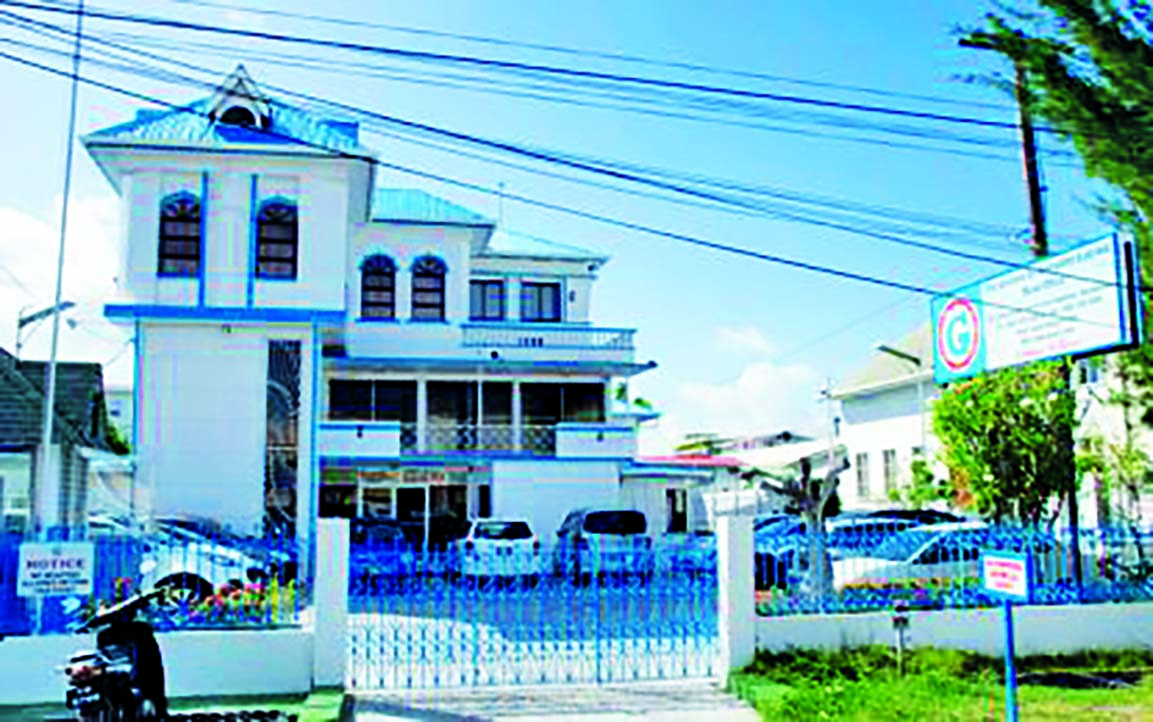 The Chairman laid out a very complicated process when it comes to the State entity purchasing fuel. The process includes competitive procurement, due diligence on the supplying company, a purchase order or contract, nominated quantity sent to supplier with expected date of delivery, quality & quantity surveyor appointed to overlook the loading of the cargo and a certificate of quality/conformity with technical specification produced.
He also noted that when GRA gives permission to offload the vessel, the supplier must send a proforma invoice, a certificate of origin/signed declaration that the product was not sourced from an embargoed country, details of the vessel to be used, a detailed report on the loading of the vessel by an independent inspector and a bill of lading for the loaded vessel.
"The Board of Directors has met with Dr Ashni Singh, Senior Minister within the Office of the President with the responsibility for Finance and briefed him on the matter. The Minister has requested that the Auditor General be called in to investigate the allegations," Cheong also explained.
Meanwhile, with Bassoo gone, Cheong noted that a sub-committee of the Board of Directors has been appointed to oversee the day-to-day operations of the company. The Ministry of Finance also sent out a statement of its own, in which it was explained that the sub-committee will also lead the search for a new General Manager.
In the statement, it was confirmed that a meeting was held with the GuyOil Board where the Minister was briefed and it was explained that no contract exists with Aaron Realty for the supply of fuel.
"Consequently, the Minister requested that the Auditor General's office be invited to conduct an urgent investigation into the matter which is the subject of the allegations being made. Minister Singh further emphasised the need for the company to act in compliance with the established laws and procedures in line with good governance, accountability and transparency."
"He reminded that the Board is appointed to protect the interest of the Government and people of Guyana and it is what he expects of all State entities. On this note, he reiterated that his Government will not tolerate any type of unlawful practices."