A 39-year-old welder and a shop owner were arrested on Wednesday, after they were caught with a quantity of ganja.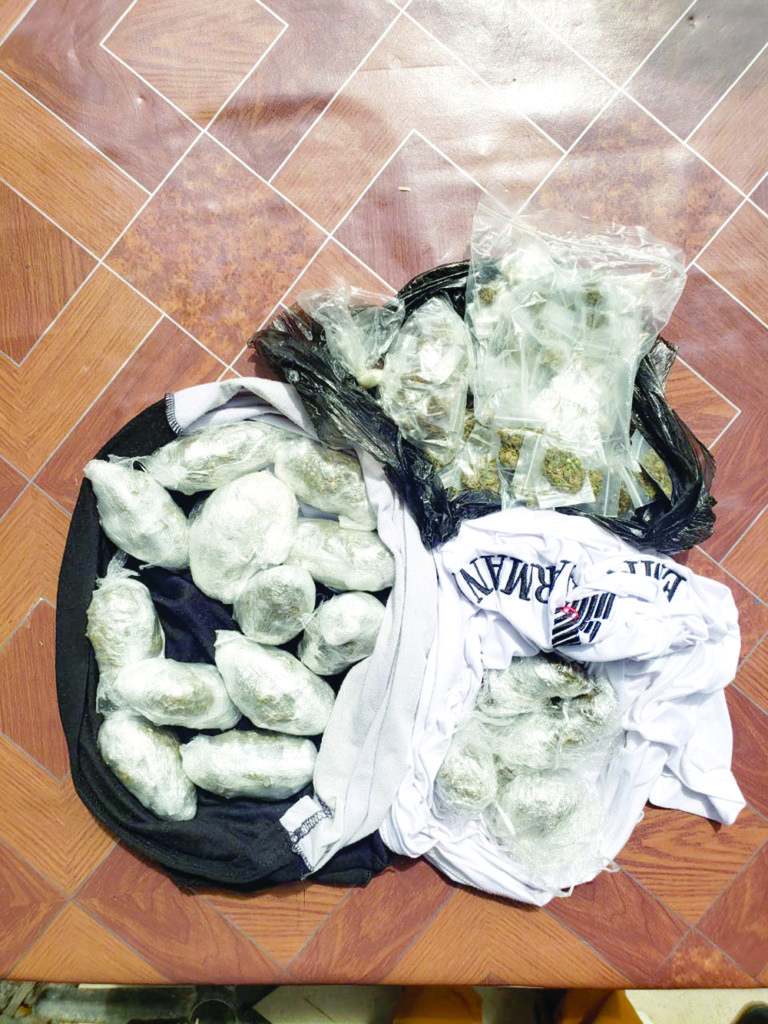 At approximately 09:30h on Wednesday, a party of Police Officers, acting on information received, went to a hotel at Mahdia, Potaro River, Region Eight (Potaro-Siparuni), and conducted a search.
According to Police, in the room occupied by the welder of West Ruimveldt, Georgetown, and a female shop owner of Samaroo Dam, Pouderoyen, West Bank Demerara (WBD), 134 small transparent plastic bags were found containing leaves, seeds and stems.
Police said that ranks found the bags in a microwave, which was on a table.
A further search of the room was conducted, and Police found 12 transparent plastic parcels containing a quantity of leaves, seeds and stems, wrapped in a gray and black shirt which was in the refrigerator.
Police have since said that the woman has since admitted ownership of the narcotics while the welder denied knowledge of it. They were both taken to the Mahdia Police Station along with the drug, which was weighed in their presence. The ganja amounted to 500 grams.