Two reporters are under investigation after they attempted to extort a whopping $90 million from a local businessman in exchange for the removal of a "libellous" article that was posted on a social media site.
The Guyana Police Force (GPF) on Saturday evening confirmed that local journalists – Alex Wayne, 49, of Huntly Village, Mahaicony, East Coast Demerara; and 41-year-old Gary Eleazar of Da Silva Street, Newtown, Kitty, Georgetown – are presently in custody for extortion.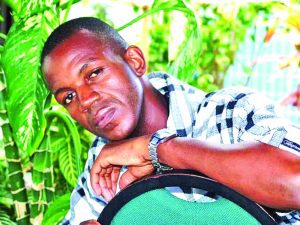 Reports are that the businessman, an auto dealer, filed a complaint about the extortion with the Police Force on August 29. He related that an article was published on a social media (Facebook) page – Guyana News Network (GNN) – with his photograph alleging that he is involved in illegal activities. GNN has been posting articles under the guise of being a "news" agency.
The businessman, in his complaint, claimed that the article caused him to be "embarrassed" and his "reputation was tarnished".
In light of his report, the police interviewed the businessman and obtained a written statement including extracts from the social media article that were taken from his cellular phone and Facebook.
During his interview, the businessman disclosed that he was contacted by Wayne and Eleazar. According to the businessman, the two reporters are close associates of an overseas-based businessman – who was taken to court last year for allegedly importing illegal fuel into Guyana – who reportedly instructed them to post the article about him (auto dealer) on the GNN Facebook page.
The businessman claimed that the reporters informed him that they need $90 million to remove the post from the social media page.
Consequently, an intelligence-led operation was conducted on Friday by the Police on the East Coast of Demerara sometime between 15:40h and 16:35h. During the sting operation, both Wayne and Eleazar went to the businessman to extort cash.
As a result, investigators then gave the businessman some money, along with certain instructions. The two reporters were then seen arriving at the location and went to the businessman. The trio engaged in conversation during which Wayne and Eleazar demanded $1 million in order to remove the post from the GNN Facebook page, which they claimed is being managed by an overseas-based People's National Congress Reform (PNCR) activist along with themselves.
In fact, Wayne took out his computer and handed same over to Eleazar, who went to the website and attempted to remove the post but then claimed that the password that he was in possession of, was not working at the time for some reason.
As a result, the $1 million was handed over to the two journalists as a down payment in keeping with their demand. They duo collected the money and indicated to the businessman that they would return sometime after to remove the post and collect the outstanding monies.
However, as Wayne and Eleazar were about to leave the business establishment, they were intercepted by the Police and told of the allegation. The officers then conducted a search during which a portion of the money was found on Eleazar, while some was found on Wayne.
Additionally, two cellular phones and a laptop were immediately seized from the duo. Further searches were conducted at their homes. A laptop and three hard drives were recovered from Eleazar's residence and nothing further was found at Wayne's home.
These items that were found at the home and the two suspects were taken into custody.
<<<Guyana Times>>> understands that a video and audio interview was conducted with Wayne during which he admitted to investigators that he acted in concert with Eleazar and the overseas-based businessman to create and publish the article about the local auto dealer on GNN's Facebook page.
According to Wayne, the two businessmen have "an ongoing issue".
Nevertheless, the two reporters remain in Police custody as investigations continue. (G8)