The Audit Office of Guyana (AOG), having completed the 2016 Audit Report on the public accounts of Guyana, has presented this report to the Speaker of the House with just one day to spare before September 30 statutory deadline.
The presentation, which also included a copy of the performance report on the construction of the new access road to the Cheddi Jagan International Airport, was made to Speaker of the National Assembly, Dr Barton Scotland, in the Assembly's committee room.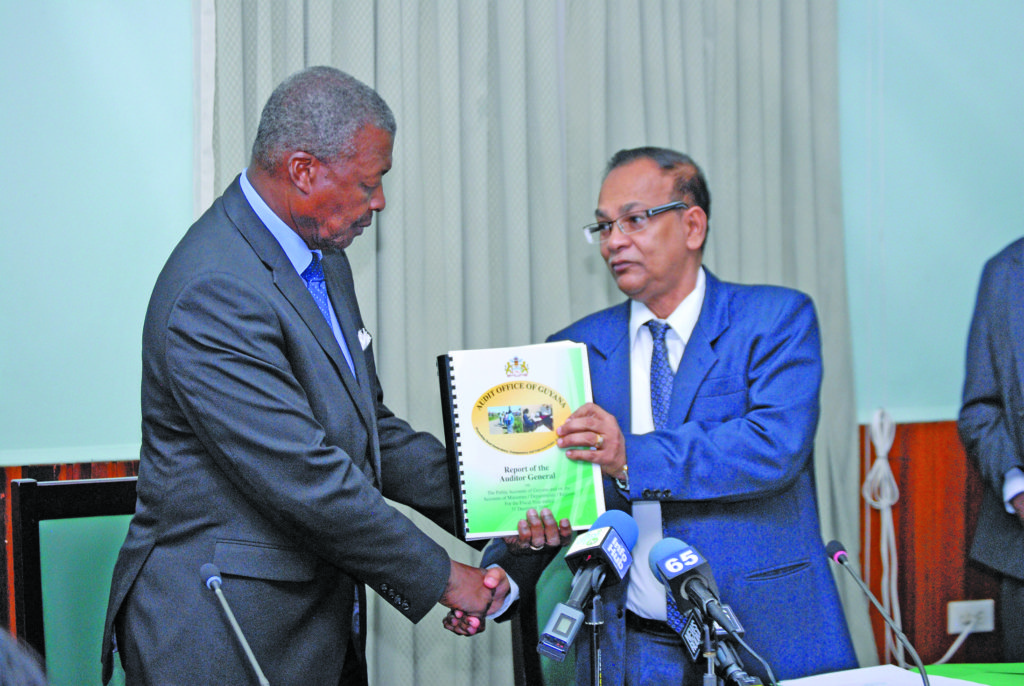 Auditor General Deodat Sharma, who handed over the report, noted that since he entered office the Audit Office of Guyana has made systemic improvements.
"Before I became Auditor General, the office was in a state whereby its systems and processes were done primarily by manual means. Its technology infrastructure consisted of a few computers, whilst the majority of their staff was not proficient in the use of modern technology."
"The Office's transformation was due in large part to the benefits from four technical cooperation agreements signed between the Inter-American Development bank and the government of Guyana that spanned the period of 2003 to 2017."
According to Sharma, the office would pursue a number of measures including the full implementation of the TeamMate Audit Management Software. He noted that the relatively new field of information technology auditing will be pursued.
The report, which will be laid in the house when parliament comes out of recess, is expected to contain particulars of a number of investigations and probes the office has conducted throughout last year.