– Opposition Leader says New Year will bring opportunity
to unite, move Guyana forward
With Guyana's economic prospects on an upward trajectory, President Dr Irfaan Ali says the country's feet are firmly placed on the first rungs of the ladder to prosperity, which is already in sight.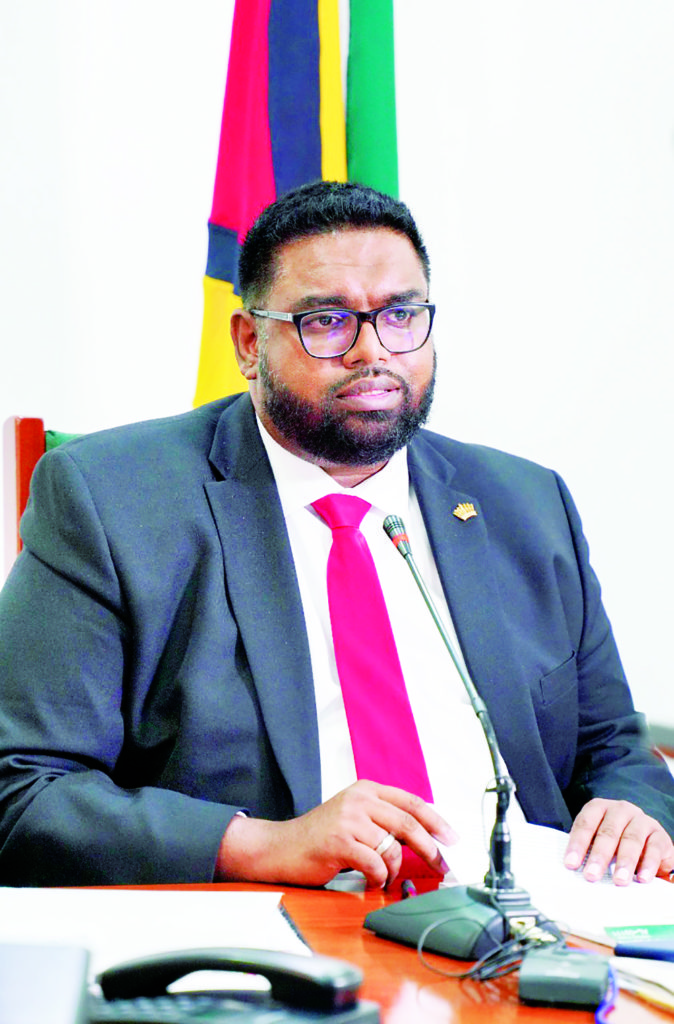 In his New Year message to the nation, the Head of State said Guyana's economic recovery from the novel coronavirus (COVID-19) is demonstrably underway.
"The year 2021 will be the springboard from which our nation will leap into recovery – rebuilding our economy, enhancing our people's health, and lifting up the vulnerable in our society. We must not remain a rich country of poor people," he asserted.
According to the President, the business community throughout the country is already reporting better performances despite the restrictions imposed by the COVID-19 pandemic. As such, he noted that this will be built on throughout the year.
"I am confident that the steps which our Government will take in 2021 will continue to lift up our economy and improve the fortunes of every person within our nation. The task before us in 2021 is to reaffirm our belief in ourselves as one people and one nation determined to rise together in harmony, showing the world the strength and determination of which we are capable," Ali posited.
The Guyanese Leader further noted that the bounty of the nation must be shared equitably across the population, and the standard of living as well as the quality of life must be lifted for everyone.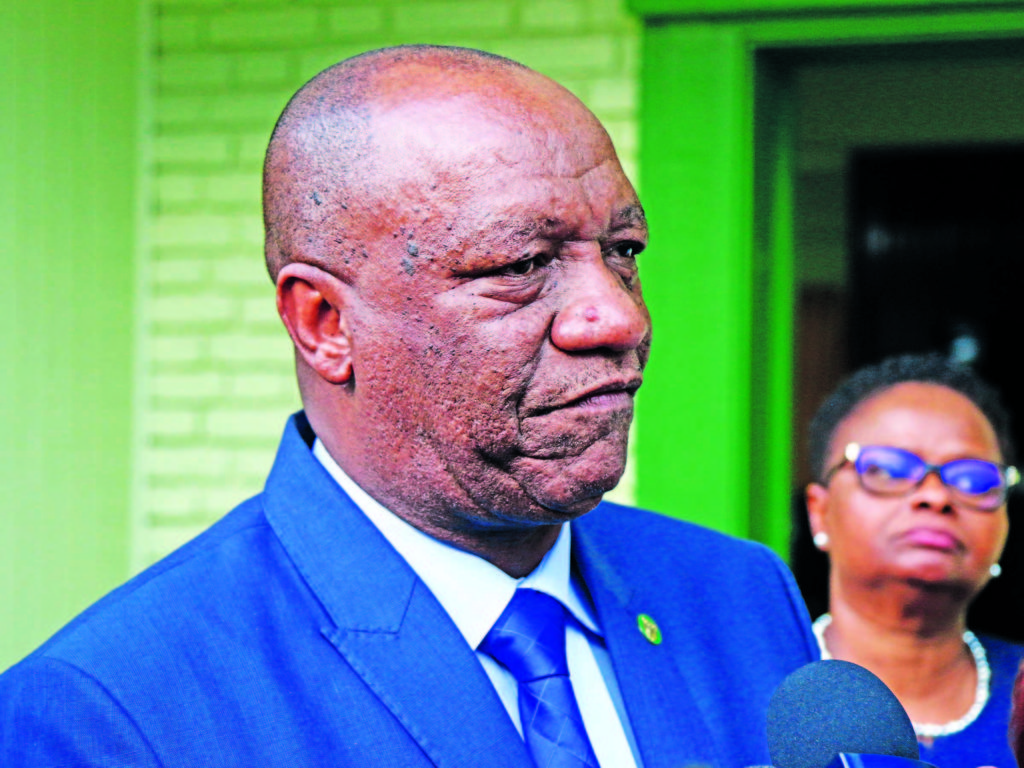 "Opportunities will be created…and they will be made available to all. I recognise that there are communities within our society who, because of disadvantages of geographic location, will need more help than others to join our national advance. We will identify those communities; assess their needs; identify solutions, and implement plans to change their circumstances. This change will not occur overnight; it will take time, but every journey begins with a first step," he posited.
President Ali has said he intends to initiate that first step, and maintain a steady pace that would take the country to the journey's end, but he noted that there are many challenges ahead.
One such challenge is the fight against the COVID-19 pandemic, which he said will still be there in the bright light of 2021's new dawn.
"It will remain a threat to the health of our people and to the fortunes of our commercial sector, but we face the pandemic now with the knowledge that vaccines have been created and have already been distributed to millions of people in the United States and Europe. The inoculations offer confidence over concern, and hope over fear. Our Government is working intensely to secure vaccines to immunise our nation. Our goal is to inoculate all who are willing to accept the vaccine, starting with the most vulnerable in our society," the Head of State noted.
According to the Guyanese Leader, Phase 1 of the COVID-19 $25,000 household cash grant will soon conclude, and in the new year, Phase 2 would be rolled out for those who were not reached in the first phase.
In the meantime, the President is urging citizens to continue to protect themselves and the people around them, since too many families have already lost loved ones to the pandemic.
However, he contends that this generation must now play its part in standing up to this life-threatening virus, as was done with other diseases in the past, by showing discipline, good sense and care.
"Wearing masks, sanitising hands, gathering only in small groups, maintaining physical distancing – all are necessary to keep everyone safe," he stated.
Meanwhile, the Head of State went on to reiterate that his stewardship of the country's affairs would be in the interest of all, and not just those who voted for him.
"I saw my principal role…as uniting our people – all races, all groups – and advancing their collective interest. I will not be swayed or influenced from that single-minded focus. No nation can progress in peace and in shared prosperity if it is divided against itself. Every person within it must be given equal opportunity to shine; every individual must be provided the chance to achieve," he asserted.
According to President Ali, the nation must take pride in individual achievement, applaud it, and encourage it regardless of the race, religion, or geographical origin of the person.
"We must recall always that our nation is the sum of all its people. If we are to fulfil our desire to be a great nation, not one of our people should be neglected; everyone should be lifted up," he added.
Similar sentiments were expressed by Opposition Leader Joseph Harmon in his New Year message.
"As we say goodbye to 2020, let us also bid farewell to rancor, divisiveness and uncertainty that, as a nation, can keep us back. 2021 is upon us, and we have the opportunity to unite as a country and move forward together, or sink further into an abyss of parochialism," the Opposition Leader said.
Harmon noted that the celebration of the end of one year and the beginning of a new one is always a hopeful time. He said that while 2020 was difficult, Guyanese must also look back on the last year with the knowledge that brighter days are ahead of us.
"Although the challenges for 2021 will be great, I am confident that each of us has the resilience and determination to rise up and meet them. It is that spirit that has allowed us as Guyanese to prevail over difficult times, and it is that spirit that will allow us to overcome challenges," he stated.
The Opposition Leader promised to represent Guyanese interests and aspirations, and to continue the relentless struggle for justice, fairness, true democratic governance, and change.
"In fact, as Opposition Leader, it is my duty to ensure that all Guyanese, regardless of what your political beliefs may be, that you are happy, free from fear, free from poverty; that your human and Constitutional rights are respected; and that you have the opportunity to enjoy the good life in Guyana," he added.
Moreover, Harmon, too, recognised the suffering the COVID-19 pandemic unleashed on the country and its people, and assured that the APNU+AFC Opposition would continue to support all measures aimed at curbing this pandemic.
In addition, he committed the Coalition to working with the PPP/C Government to guarantee that Guyana's national sovereignty and territorial integrity are protected, as well as ensuring that practical measures are adopted so that climate adaptation remain a central component of the nation's future endeavours.
"As we begin a new year, a fresh chapter in our lives, I trust that 2021 brings better prospects and opportunities to each and every one of us; that we reject division and embrace unity; that we dismiss separateness and realise that only Social Cohesion and togetherness can guarantee development at the personal, community and national levels," the Opposition Leader asserted.