…as economy grew 62.3% in 2022, non-oil economy grew by 11.5%
Buoyed by booming oil and gas production and a strong non-oil economy, Guyana's economy registered 62.3 per cent growth last year, with a further 25.1 per cent real Gross Domestic Product (GDP) growth expected in 2023.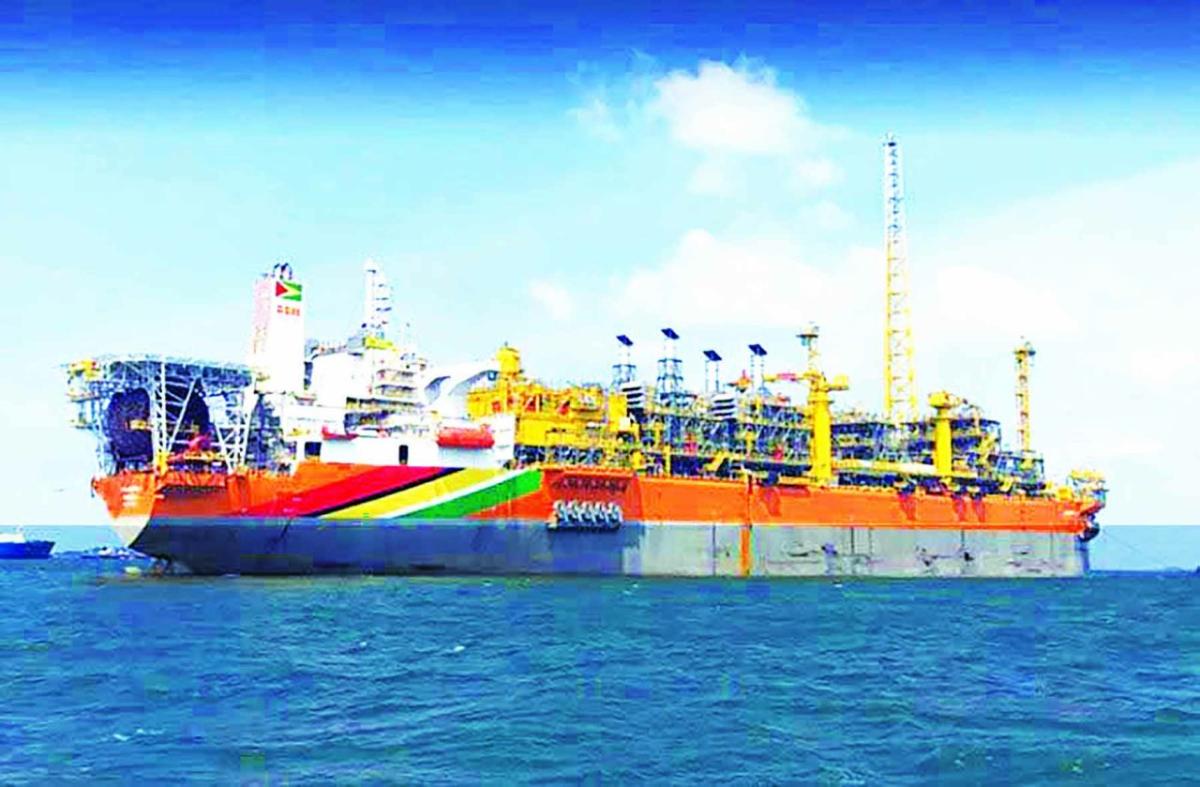 These figures were delivered by Senior Minister in the Office of the President with responsibility for Finance, Dr Ashni Singh, during his reading of the budget on Monday. Guyana's surging economic growth last year is entwined with the petroleum sector's recorded growth figures of 124 per cent, which were described as "better than expected" by Dr Singh.
In his review of the country's economic performance over the past year, Dr Singh reported that the 62.3 per cent economic growth in 2022, puts Guyana amongst the fastest-growing economies globally.
"At the time of Budget 2022, it was expected that real GDP (Gross Domestic Product) would grow by 47.5 per cent, with the non-oil economy expected to expand by 7.7 per cent. As the year ensued, the oil and gas sector performed even better than expected."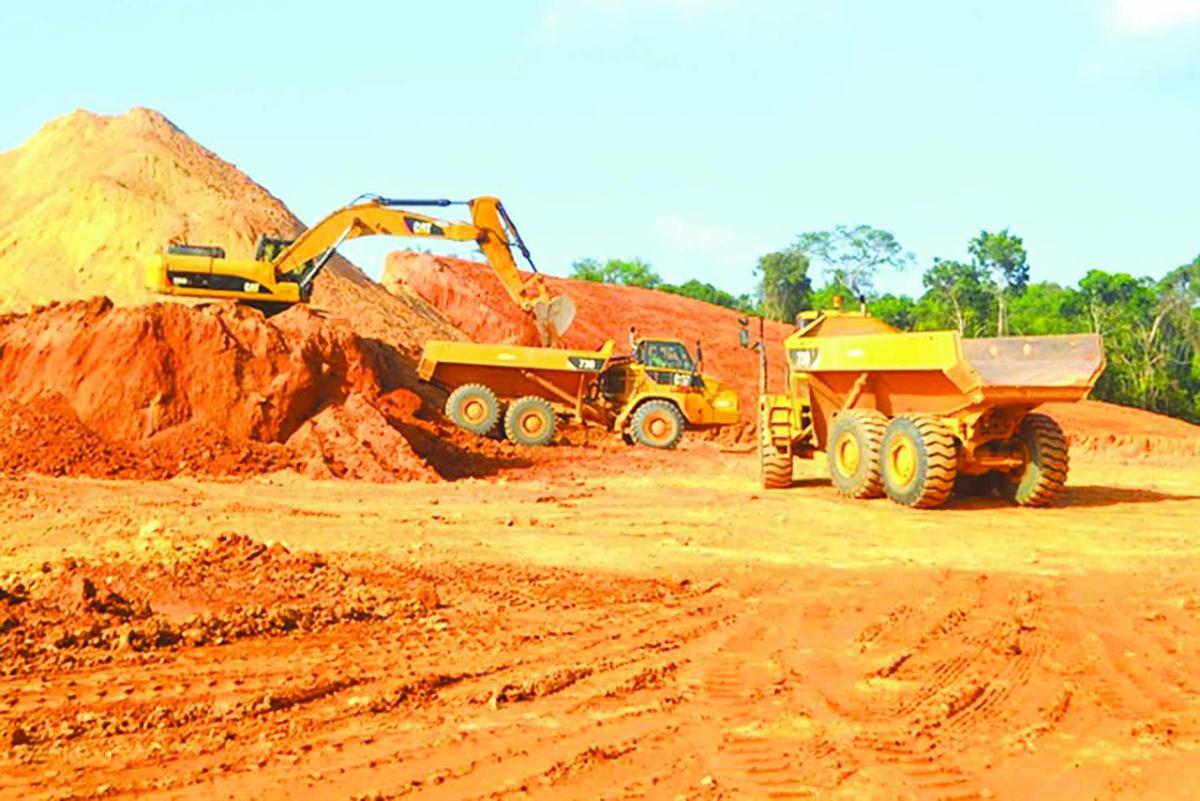 "At the same time, our Government's policies continue to focus on supporting the traditional and new and emergent non-oil pillars of the economy, helping to ensure stronger and more broad-based growth than originally anticipated," Minister Singh further indicated.
In his breakdown of the growth of Guyana's non-oil economy, he noted that this saw a very strong expansion of 11.5 per cent. Significantly, the agriculture, forestry and fishing sectors all increased by 11.9 per cent last year.
Predictably, the construction sector expanded by 26.3 per cent in 2022 and the manufacturing industry similarly grew by 3.9 per cent last year. Meanwhile, the local Services sector also expanded by 9 per cent in 2022.
The mining and quarrying sector grew by 109.7 per cent in 2022 – a performance driven mainly by an expansion in the oil and gas and support services industry, which, when combined with growth in the other mining and bauxite industries, outweighs the contraction in gold mining activity.
The bauxite mining industry saw a 35 per cent growth in 2022, while manganese production recorded a record 225.081 tonnes last year for the first time in the last five decades. However, gold mining contracted by 2.5 per cent last year. According to Dr Singh, this stemmed from the lowered output from small and medium-scale producers.
Projections
Moving forward, the Finance Minister made a number of predictions for the year. These include predicting that real GDP will grow by 25.1 per cent in 2023, as oil production increases. For instance, the Stabroek Block is expected to produce crude oil at an average rate of about 374,000 barrels per day (bpd). Consequently, the subsector is expected to grow by 35.6 per cent in 2023.
Growth in the non-oil economy is meanwhile projected to reach 7.9 per cent this year, driven by continued expansion in construction, other crops, and wholesale and retail trade and repairs, alongside a rebound in gold mining.
Major developments are expected in the sugar sector, including higher performance from existing estates and production from the reopened Rose Hall Estate. An output of almost 61,000 tonnes of sugar and the growth of the subsector by 29.3 per cent, are expected in 2023.
When it comes to rice, growth of 8.3 per cent is projected for the subsector in 2023, with total production of 652,103 metric tonnes. The other crops subsector is also expected to expand in 2023, at a rate of 5.8 per cent. Livestock, forestry, and fishing are projected to grow at 12.1 per cent, 4 per cent and 8.4 per cent, respectively.
The mining and quarrying sector is meanwhile forecasted to grow by 34.1 per cent in 2023, with expansions projected for all four subsectors – oil and gas, gold, bauxite and other mining and quarrying.
In addition, a turnaround is anticipated for the gold mining subsector, which is projected to grow by 12.7 per cent in 2023 as declarations from one of the large operators, as well as the small and medium scale miners, are expected to increase.
Growth is also expected in the bauxite (9.8 per cent), other mining and quarrying subsector – comprising sand, stone, and diamonds subsector (7.3 per cent) and the overall construction sector (17 per cent). In terms of 'other' manufacturing, further growth is expected in the manufacturing of fabricated metal products and plastic products.
"As is the case with other mining, activity in the construction sector coincides with the continued ramp up of Government's PSIP investments, complemented by the major private sector investment initiatives, particularly in the oil and gas and hospitality industries," the Finance Minister said.
"Mr Speaker, driven by continued activity in the construction, financial, and agriculture sectors, the services sector is estimated to grow by 5.6 per cent. This is further augmented by strong growth in tourism, and robust expansion in wholesale and retail trade and repairs, transport and storage, administrative and support services, and real estate activities. These are forecasted to increase by 7.8 per cent, 7.4 per cent, 6.5 per cent and 5 per cent, respectively," he added.