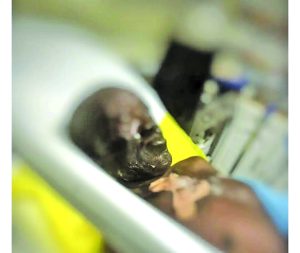 After evading Police for nearly three months, Kevin Sooklall, a 38-year-old labourer from Onderneeming Village, West Coast Berbice (WCB), was remanded to prison for attempting to murder cattle farmer Trevor Jameer on February 17, 2023.
The incident occurred after Jameer assisted the Police in retrieving a car involved in an accident in Hopetown Village, WCB. Jameer sustained severe injuries to the right side of his chest, arm, back, and face during the attack.
Sooklall appeared before Magistrate Peter Hugh via Zoom at the Fort Wellington Magistrate's Court on Wednesday, and he was remanded to prison. He was not required to enter a plea, and was scheduled to appear in court again on May 18, 2023.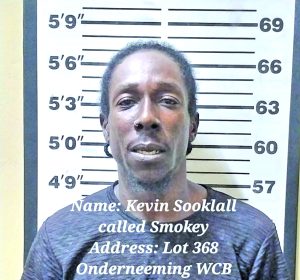 The incident occurred after a 19-year-old man, Nicholas Arjune, while driving collided with two individuals riding on an electric bike on February 5, 2023. The residents set fire to the car and blocked the public road, causing chaos.
Jameer's daughter, Travene McAlmont, had told reporters that residents attacked her father for helping the Police retrieve the vehicle, accusing him of being a traitor.
The attacker returned to the scene shortly after with a bottle containing a liquid suspected to be gasoline or kerosene and a flaming stick.
He threw the bottle at Jameer before pushing the stick towards him, causing him to catch fire.
Jameer was treated at the New Amsterdam Public Hospital before being transferred to the Burn Care Unit at the Georgetown Public Hospital, where he is currently recovering. (G9)