"You don't have to help to clean the grass or the canals. Some can work as librarians maybe if they have a few CXC subjects and they can't find a job or they can work in the hospital or in a Government [office]," Vice President Bharrat Jagdeo told residents of Berbice on Monday.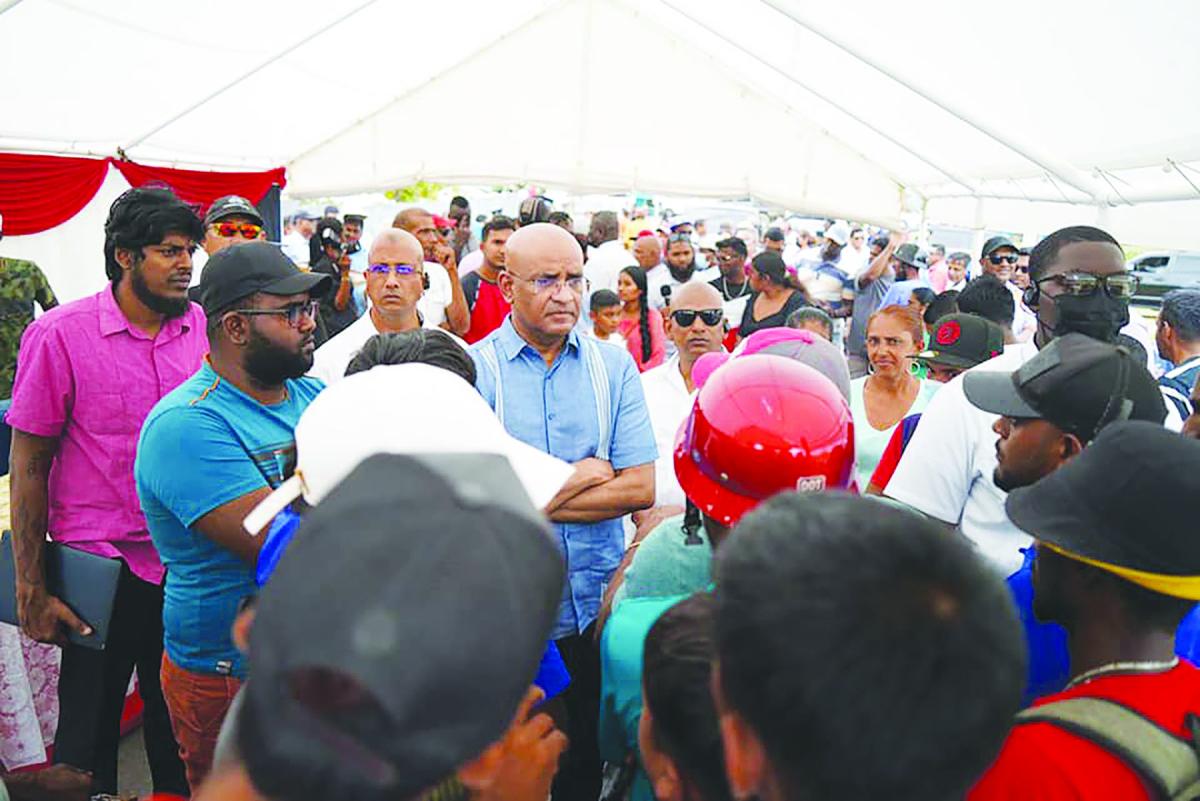 He made the statement while announcing plans to employ thousands of persons from within Region Six (East Berbice-Corentyne) to work for the Government on a part-time basis.
Addressing residents at Line Path, Corentyne, Berbice, Jagdeo revealed that in two weeks the Government will hire 3000 people from across the East Berbice-Corentyne region to work part-time.
Prior to making that announcement, the Vice President outlined a series of measures that will be implemented to ensure sustained development in the region and others that are already being implemented resulting in more disposable income being available.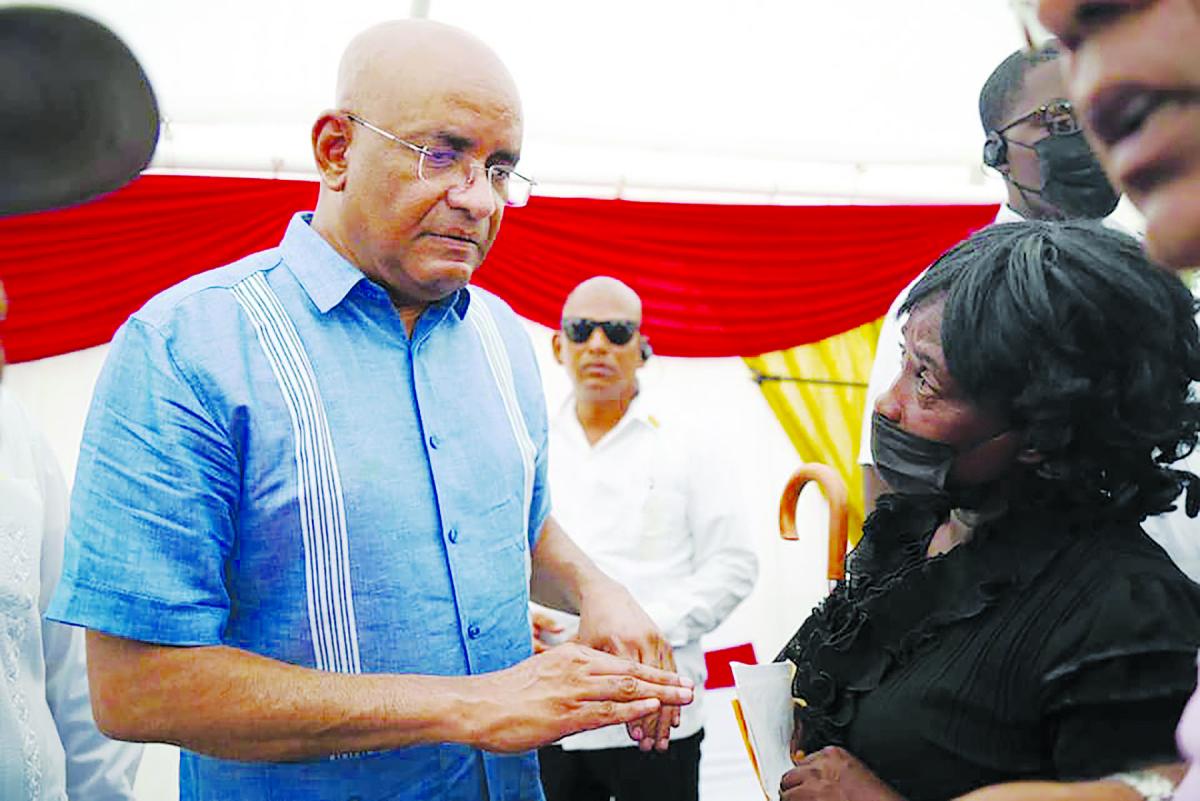 "In the short term, while we are working on getting these things going and they will get going, we have to also make sure that people can get employment. We lost about 1700 jobs here and 400 were rehired, so, that left us with a deficit of about 1300 jobs. We have decided that in Berbice we are going to hire about 3000 people on part-time work starting in about two weeks," the Vice President pointed out.
He noted that job creation is extended to anyone who reaches the criteria for the job.
"This is where a lot of the people who are unemployed here can apply. You will have to work for ten days for the month and you will get $40,000. We can schedule the work in a way that meets your needs. So, you can work ten days continuously and then leave the rest of the month to work elsewhere. That can help a lot of people. This will be not only for sugar workers who were laid off or who are looking for a job as labourers. It is for anybody in the community including women."
Jagdeo pointed out that there are a number of fields in which persons can be employed.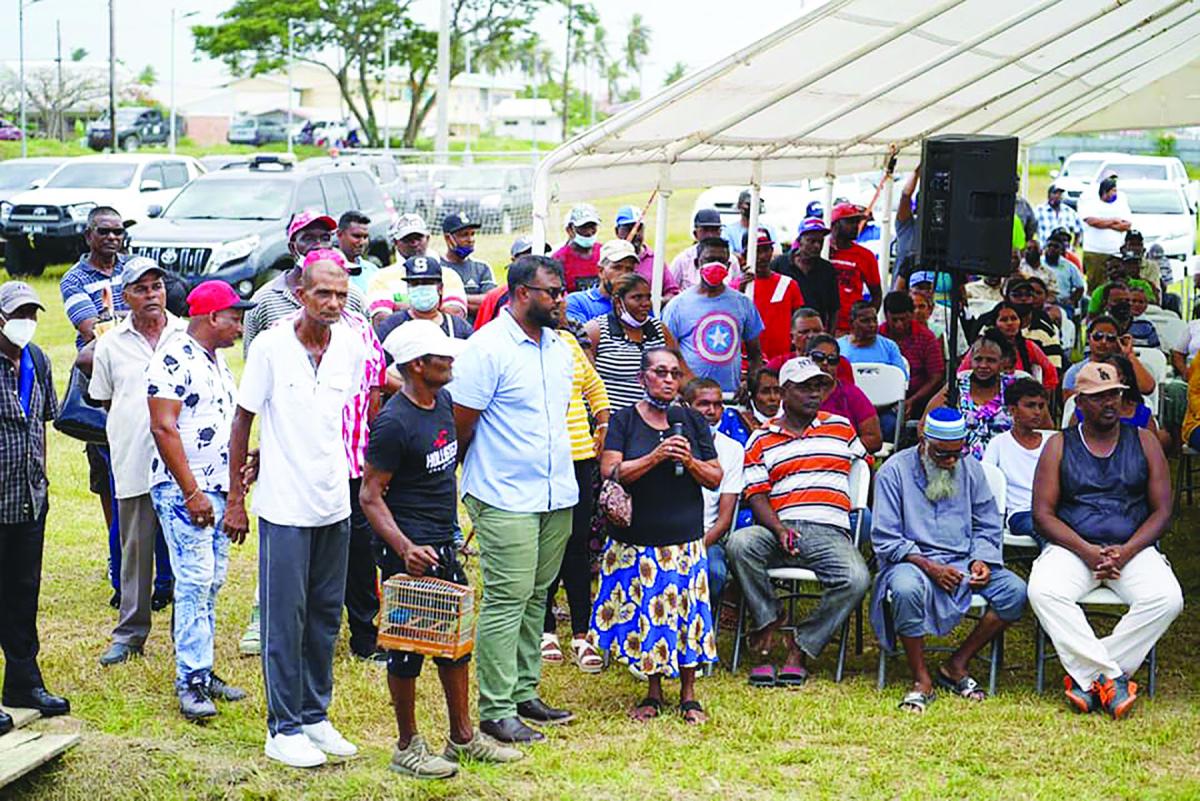 The Government has already announced that 8000 part-time jobs will be created countrywide to help families cope with the rising cost of living while the Government works towards more long-term solutions.
Meanwhile, Jagdeo outlined that the Government will also give out 400 small grants to residents of Region Six. The grants will be up to $250,000 for persons to start up small projects or to expand an existing business. (g4)