Severance payments
…legal challenge yet to be heard
While thousands of sugar workers attached to the Rose Hall, East Demerara (Enmore) and Skeldon Estates are slated to receive half of their severance payments by the end of this month, 375 workers formerly attached to the Wales Estate are not the beneficiaries of the proposal. This was confirmed by President of the Guyana Agricultural and General Workers Union (GAWU) on Friday, who said that for months, he has been calling on Government to release funds and pay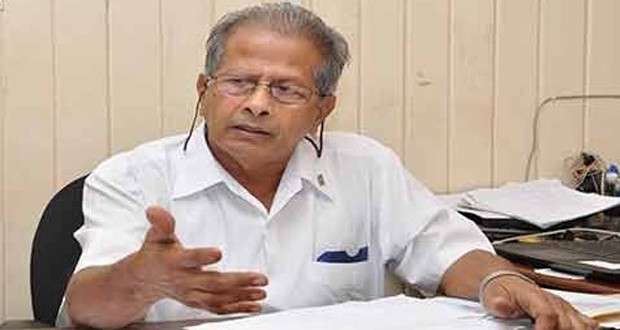 the Wales workers, so they can move on with their lives.
Wales ended operations in December 2016 and some 375 workers who refused to take up employment at Uitvlugt, West Coast Demerara, remain without severance payments. The matter was taken by GAWU to the High Court in March 2017. Now a little over one month shy of a year, Guyana Times was informed that the matter is likely to come up before a judge by March or early April 2018.
As the former employees continue to anticipate their payments, many from Wales and the surrounding communities on the West Bank of Demerara are finding much difficulty in garnering consistent employment since the closure. Many have noted the reduced earnings they have been garnering since losing their jobs one year ago.
Some 4000 sugar workers from Enmore, Rose Hall and Skeldon were similarly let go by December 29, 2017. Fearing that they would have suffered a similar fate as Wales, workers attached to Rose Hall staged a protest in Berbice on Tuesday, demanding that they paid their severance packages. This was one of several similar actions planned by workers and their union against the decisions made regarding the sugar industry.
Following the protest, Government announced on Wednesday that it will pay 50 per cent of the severance benefits to dismissed sugar workers by the end of this month, a commitment that represented over $2 billion in severance payments.
About 850 workers protested the non-payment of millions of dollars, which are collectively owed to them for their years of service given to the Guyana Sugar Corporation (GuySuCo).
Meanwhile, GAWU has registered its disappointment with the Government deferring the full payment of severance. According to the GAWU President, the decision breaches the Termination of Employment and Severance Pay Act.
"They ought, in the first place, to have a month's notice after the issue would have been discussed with their union. Having reached that point they (have to) provide the employees with their notices. They ought to get, at the end of the notice, their severance pay. Those people that GuySuCo paid severance to so far, that has been complied with," Chand observed.