The frequent blackouts experienced by residents of Region Six (East Berbice-Corentyne) is as a result of the way the distribution system was set up and according to Region Six Chairman David Armogan, the Guyana Power and Light (GPL) has failed to address the issue from the onset.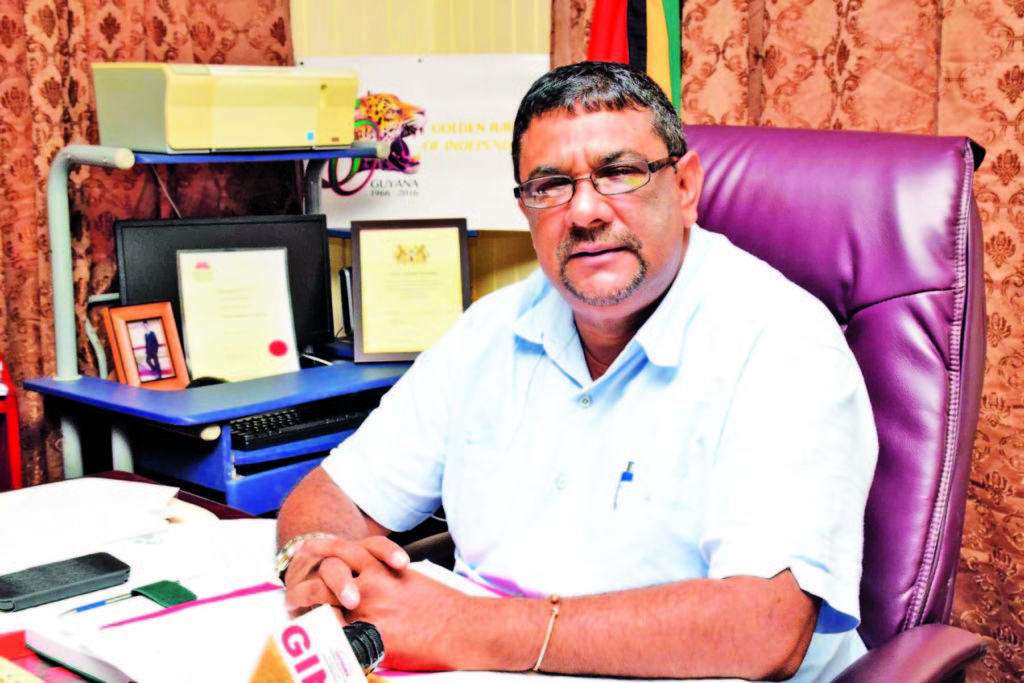 On Thursday, Armogan told he Regional Democratic Council Meeting that this was indicated to him by officials of the power company.
"They have not done anything to it. So, they are having distribution problems and because we are linked to so many other places, when there is a trip off somewhere, the entire system goes off. What they are trying to do now is some delinking."
Currently, GPL is in the process of the delinking the Skeldon power generating system from the Number 51 Power Station.
"There will still be a link but what they are trying to do is to link it directly to the Skeldon Generation Plant so that will ease the blackouts in the Corriverton area as well." This new set-up, Armogan noted, will allow for residents on the Upper Corentyne to have direct access to power coming from the Skeldon Generation Plant.
"I think that the electricity in the Skeldon area will improve drastically because of what they are trying to do right now," the Chairman added. In recent times, some communities have experienced as many as six blackouts within a 12-hour period. Most of the power outages targeted the Upper Corentyne.
However, rural communities along the Corentyne Coast also experienced frequent power outages.
In some rural communities, power was off for long periods.
However, those communities were still better off than those which have no access to GPL power. Armogan noted that a new electrification project is currently being undertaken in East Canje.
Thus far, the utility poles have already been erected. Some 50 households are expected to benefit from that project. "We are trying to improve things day by day to ensure that people are more comfortable," Armogan noted.
Apart from the inconsistent supply of electricity, there have also been frequent disruptions in the supply of potable water to residents of the Region.
The Chairman recently received an update from both GPL and the Guyana Water Inc in relation to the frequent power outages and water distribution disruptions.
"Once GPL is off, it means that GWI is off because their system is operating under GPL. So, what you find is that both essential services are knocked out once GPL is off," Armogan added.