The Customs Anti-Narcotics Unit (CANU) on Wednesday intercepted $5 million worth of ecstasy tablets during several operations between Georgetown and the Corentyne in Region Six (East Berbice-Corentyne).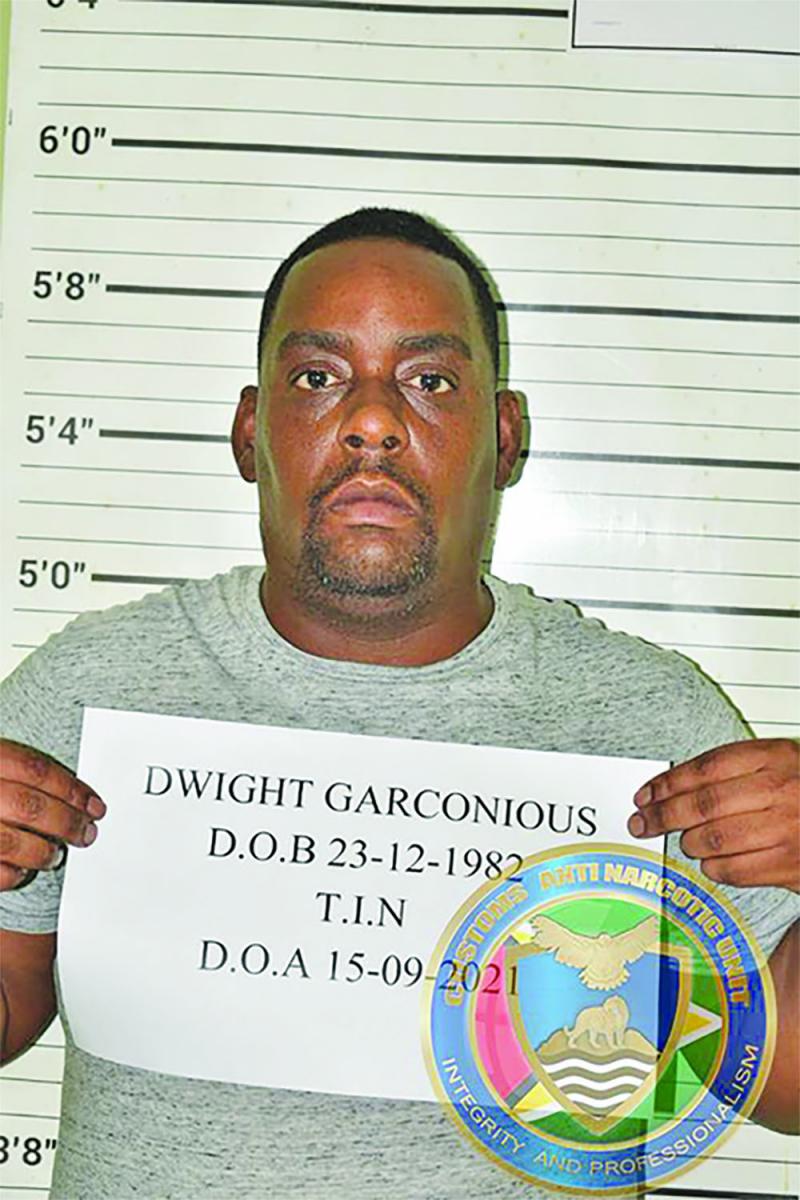 Three males including a Dutch citizen – Dwight Garconious, and one female were arrested. They are currently assisting with investigations.
CANU stated that a total of 3097 methylenedioxy-methamphetamine (ecstasy) pills were found concealed within two cornflake boxes in transparent Ziploc plastic bags. The total weight of the tablets is 1.262 kilograms.
About three weeks ago, a 33-year-old man was arrested after he was nabbed with 88 ecstasy tablets in his possession at Helena # 2 Public Road, Mahaica, East Coast Demerara (ECD).
It was reported that Police intercepted motor car HC 8851 with the driver and four passengers during a roadblock exercise in Helena.
During the exercise, a search was carried out of the said car and a black plastic bag was uncovered in its trunk. Upon enquiries, one man claimed ownership.
A further search was conducted on the bag during which another black plastic bag was found hidden in a right-side shoe uncovered therein. A quantity of blue, green, and yellow tablets was subsequently found.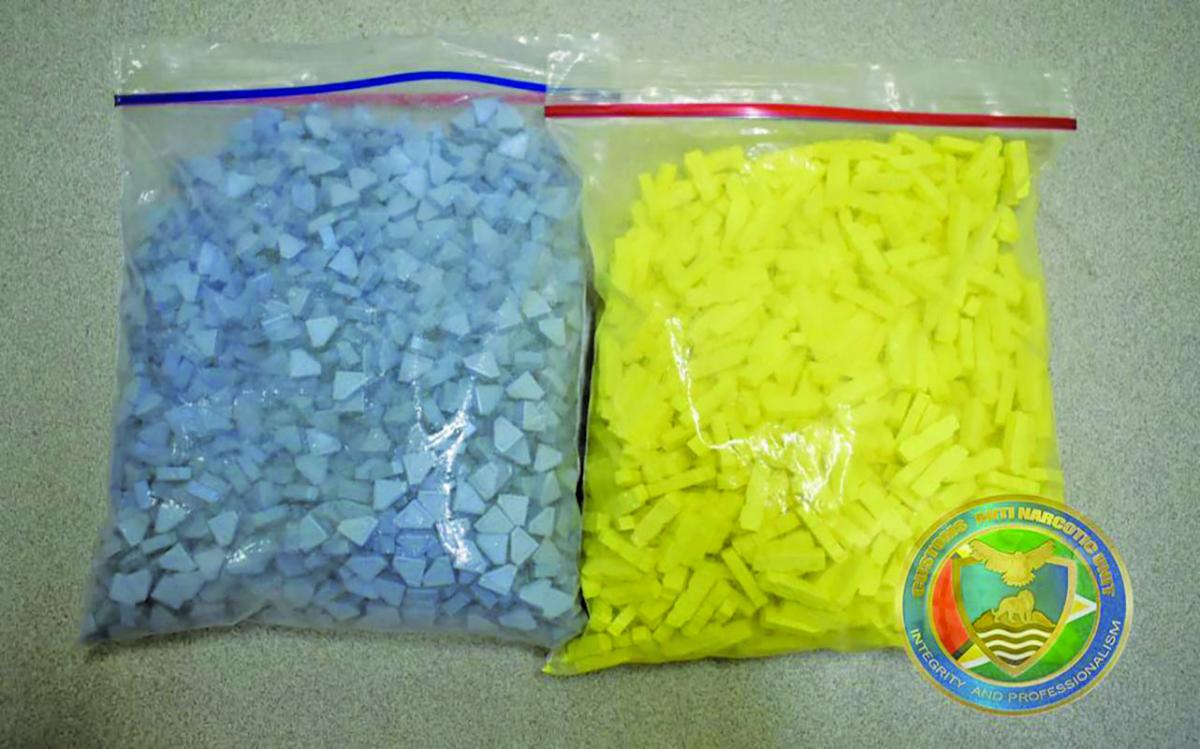 During interrogation, the owner reportedly told the Police that his son was diagnosed with cancer and he was doing "a lil hustle" to offset his son's medical expenses.
The tablets were counted in his presence, amounting to 88 tablets which when weighed totalled 38 grams. He is expected to be charged shortly.
CANU Head James Singh has stated that his unit would continue to track down the traffickers in order to put a dent in the trade locally.
He added that his team has been working around the clock along with other agencies, following every lead at its disposal in order to rid the streets and communities of ecstasy as part of the Government's mandate to stem the flow of narcotics.
He further stated that a National Drug Strategy Master Plan is being developed with the Home Affairs Ministry and other stakeholders to ensure the sustained safety and security of citizens against trafficking well into the future.
He contended that the drug problem clearly required a holistic, balanced, and multidisciplinary response, and in order to deliver this, the plan has to be done in such a way as to utilise a common and shared sense of responsibility among all sectors and stakeholder agencies.