– man released on station bail pending probe
A six-year-old girl is now traumatised and is receiving medical and psychological treatment after being allegedly raped by her maternal grandfather.
Based on reports received, the child and her younger brother were left with their grandparent at Mahaicony, Region Five (Mahaica-Berbice), after their father died about a year ago.
Guyana Times understands that the 54-year-old man was looking at porn as he allegedly sexually assaulted the child.
According to information, it was a neighbour of the family that heard the child pleading with her grandfather to stop, who went to investigate. The woman, upon peeking through a window, caught the man in the act as the child cried bitterly. The neighbour, according to reports, contacted the police and the man was arrested.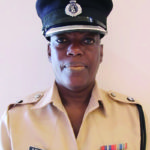 The mother of the six-year-old, who lives away from her children, reportedly received a telephone call from her mother notifying her that something was wrong with her child. She went to the house where she was briefed on the matter.
The child reportedly told her mother that the man had interfered with her multiple times.
This publication understands that a medical examination was conducted on the six-year-old which proved that the child was molested.
When contacted, Police Commander of Region Five, Superintendent Yonette Stephen explained that a report was officially made to the police over the weekend.
She explained that the child's grandfather was arrested but was released on station bail pending investigations.
The Commander noted that the probe is active and currently, the priority is to ensure that the child receives necessary counselling. The Child Care and Protection Agency (CCPA) has launched an investigation into the matter. The child is in the care of the CCPA.