…overcrowding no longer a concern – Director
In what was described as a "monumental task", some 689 incarcerated individuals have been successfully relocated from the holding bay to the new Lusignan corrections facilities – a move which followed the completion of the three new state-of-the-art prisons.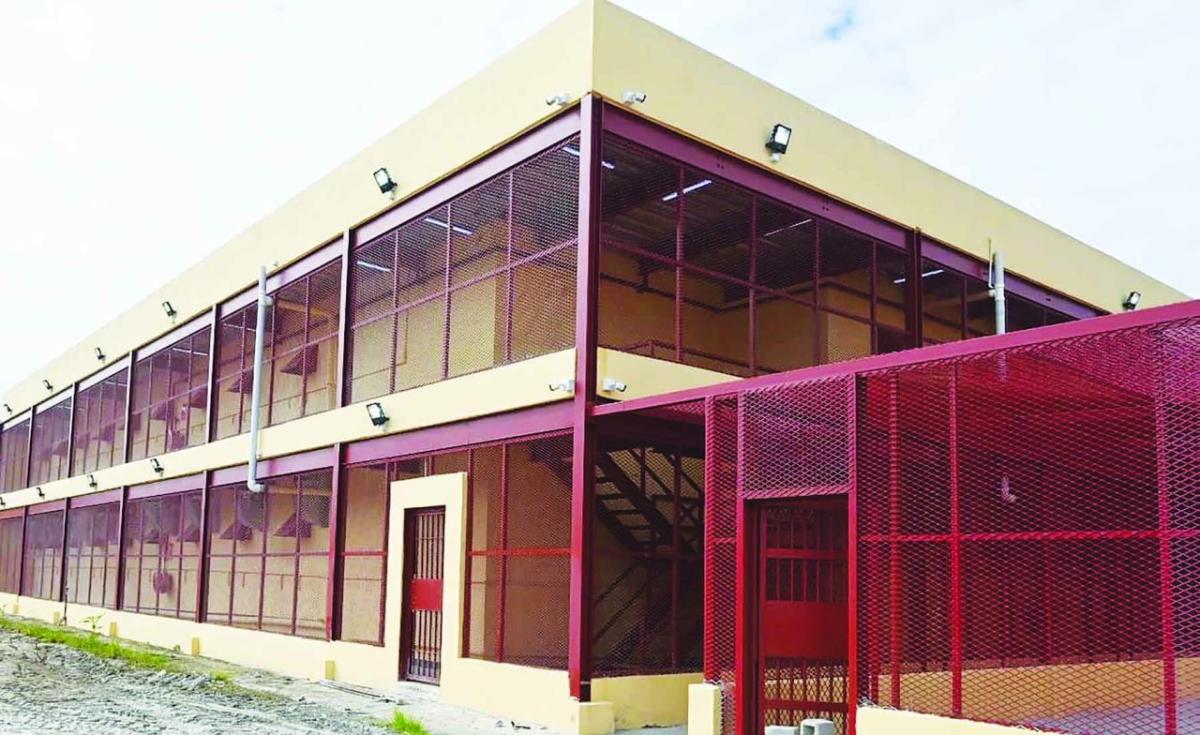 Director of Prisons, Nicklon Elliot was on site on Monday as he articulated, "This transfer required tremendous forethought and coordination given the logistics and security concerns. Ensuring a safe and secure move to our new state-of-the-art corrections facilities were a monumental task and we congratulate everyone involved on a job well done."
The new facilities were built in keeping with international requirements, and is a commitment of the Guyana Government and by extension the Home Affairs Ministry, following the destruction of sections of the Georgetown and the old Lusignan Prisons.
It also forms part of the Administration's manifesto promise to create safer prisons with improved conditions for both staff and prisoners.
Prisoners are now housed in a dormitory-style setting furnished with beds and mattresses, unlike the holding bay facility. The facilities also feature a fire suppression system with adequate access to water.
"The new facilities will offer improved living conditions for prisoners and a more comfortable environment," the Prison Director said.
Elliot noted that the question of overcrowding is no longer a concern. Over the years, Guyana's prison population stood at some 30 to 38 per cent over capacity. Further, the new facilities will facilitate new programming opportunities, aimed to help individuals better re-enter society.
The $1.2 billion facility is a commitment of the PPP/C Administration and also forms part of the Administration's manifesto promise to create safer prisons with improved conditions.
In 2017, some 1000 prisoners were transported to the Lusignan facility following a mass fire that gutted the Camp Street Prison. A holding area was constructed to temporarily house those inmates. Meanwhile, Phase One of the Mazaruni Prison expansion was completed and will house 220 prisoners. Phase Two is ongoing and will be completed by the end of the year, housing another 150 inmates.
At Lusignan Prison, three buildings were completed, housing over 900 prisoners. Another three structures will be completed within a few months. A new facility will be constructed for female prisoners at Lusignan, resulting in 80 inmates being housed.
Meanwhile, motion sensor devices and a security fence were installed at the Lusignan penitentiary. An infirmary annex at the facility has led to improved healthcare services for inmates.
Some $2.2 billion of the Guyana Prison Service's $5.5 billion budget is allocated in Budget 2023 to advance prisons being constructed at Mazaruni and Lusignan, and to commence work for the reconstruction of New Amsterdam Prison.