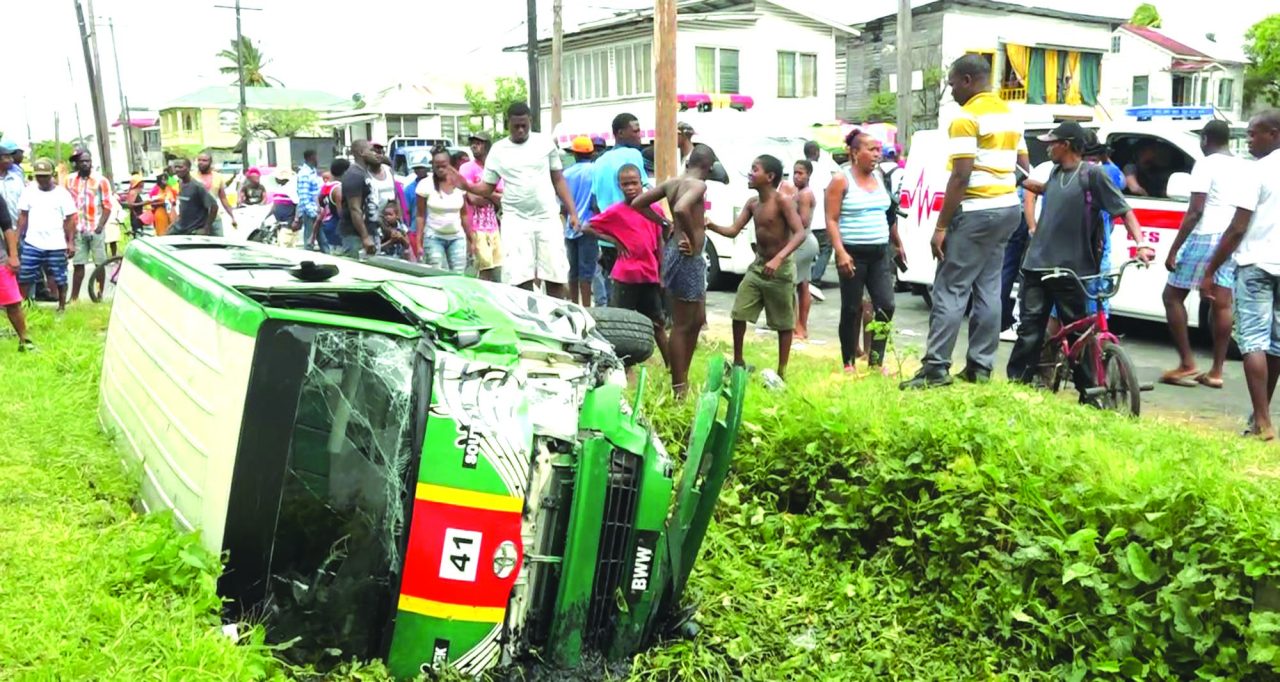 Eight persons were rushed to the Georgetown Public Hospital (GPHC) on Friday morning after the minibus in which they were travelling collided with another minibus at the intersection of Norton Street and Cemetery Road, Georgetown.
According to eyewitness, the Route 42 minibus, BVV 6909, which was transporting Cubans and also driven by a Cuban, was proceeding along Cemetery Road but failed to stop at the intersection.
The other minibus, BWW 1782, which was proceeding along Norton Street, attempted to make a turn at the intersection when the collision occurred.
Upon impact, the Route 41 bus which was being driven by 49-year-old, Anthony Chester slammed into a lantern post before toppling into a nearby trench.
The driver, who spoke with Guyana Times revealed that his driving experience saved the passengers from major injuries since the accident could have resulted in deaths.
"While approaching Cemetery Road here, the guy came out and hit the bus and push it straight into the trench… I blowing on him and everything but he didn't stop when I came out the bus and spoke to him, he said he don't understand, is a Spanish man… I had to hold the steering wheel because I can't do anything anymore," the Route 41 minibus driver explained.
The Cuban driver was taken into Police custody.