By Jemima Holmes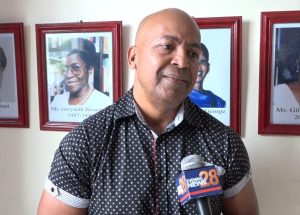 In years past, the Chase's Academy Football Team was one of the most feared outfits on the schools' football circuit. Having produced a long list of national players, among whom are Jeremy Garrett, Kelsey Benjamin, Curtez Kellman, Ryan Hackett, Raushaun Ritch and Marcus Wilson, Chase's Academy has always been associated with the best in this business of football.
Regrettably, a decision was taken in 2019 to omit private school teams from the Milo Under-18 tournament, and the Chase's Academy Football Team has since been missing in action – in public view.
However, in 2023, not only would the 9th edition of the Milo tournament see an expansion from 24 to 48 teams, but the Chase's Academy team will make their long-awaited return; and, according to Headmaster Henry Chase, the school's sports programme has kept Chase's prepared for this moment.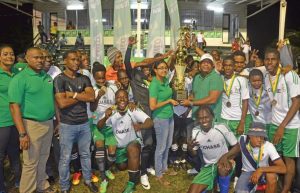 "Obviously, it's a great feeling. For me, it's always more than football; it's a total development of the youths. The good thing is that, even though we were out of football since 2018, we still continued with the programme, and it worked as an advantage," Headmaster Henry Chase has shared on his school's return to this most prestigious tournament.
In an exclusive chat with Guyana Times Sport, HM Chase added, "Moreso, where the players (are concerned), instead of playing for school, we encouraged them to play for clubs. So, we have a very good, exciting bunch. We have about 90% of the players, I feel, ready for Milo; and it's going to be a good tournament, I can tell you that."
Asked if the school team would be under any pressure to perform, HM Chase was unfazed as he highlighted the quality of his investment in the team. An example of this investment lies in the recruitment of renowned youth football Coach Vurlon Mills to spearhead the coaching staff.
"It might be [pressure] for the other schools!" the renowned teacher said with a laugh.
Explaining why his team would not be pressured, Chase said, "But I keep saying, 'In order for things to grow in this country, you need vision, and the vision lies with me'. Even though we were out of football, I kept the vision alive. So, what we find, we have good players from Form 1 right up. It's a sad part we don't have a female tournament to the Milo, but we have had players from Form 1 right up to 6th Form.
"I understand where I want football to go, and football is a sport I have great passion for. So, I will invest," he added.
Looking to the future, Chase is optimistic about having his team play in the Petra line-up of school football tournaments, but has set his sights on winning Milo first.
"Definitely!" Chase said in responding to Guyana Times Sports' inquiry on whether he is up to participating in future Petra Organization tournaments.
"We had an invitation for the Exxon last year, but it was kinda late. We didn't have proper preparation and so on, so we bypassed that. So, the process is now for the Milo, and then we're going to be preparing for the Exxon, and hopefully the other school tournaments," he related.
Exuding confidence, Chase expressed an intention for his school to clinch the Milo championship. "The focus right now is to get in back to the Milo, give a good account of ourselves, obviously win the Milo tournament," a self-assured Henry Chase has declared.
The Milo tournament is set to commence on Saturday, March 4, 2023 at the Ministry of Education Ground on Carifesta Avenue in Georgetown.