– Minister urges farmers to use dams discretely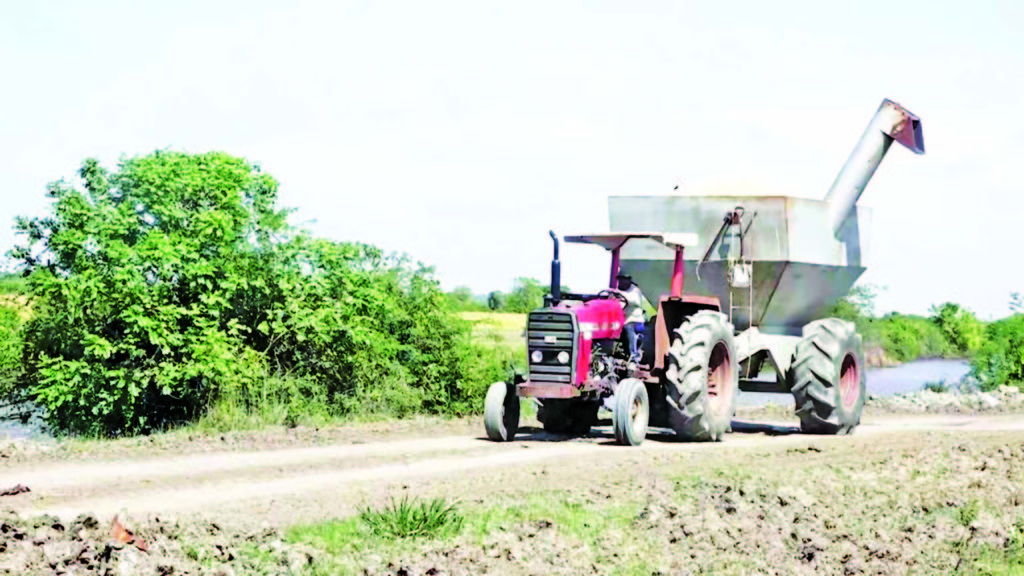 The Hydromet Office at the Ministry of Agriculture has issued an advisory that continuous moderate to heavy rainfall and thundershowers are expected along with possible flooding in low lying areas.
Taking this into consideration, Agriculture Minister Zulfikar Mustapha has urged rice farmers to exercise discretion while using dams as they ply their trade.
The rainy season comes at a time when farmers are halfway through the first crop rice harvest, with many fearing that the rains may severely inhibit harvesting and rehabilitated dams will become impassable.
The Agriculture Minister noted that Guyana is currently experiencing a high intensity of rainfall and while his Ministry has repaired dams to the tune of millions of dollars, those dams could become deplorable due to the movement of heavy machinery on them.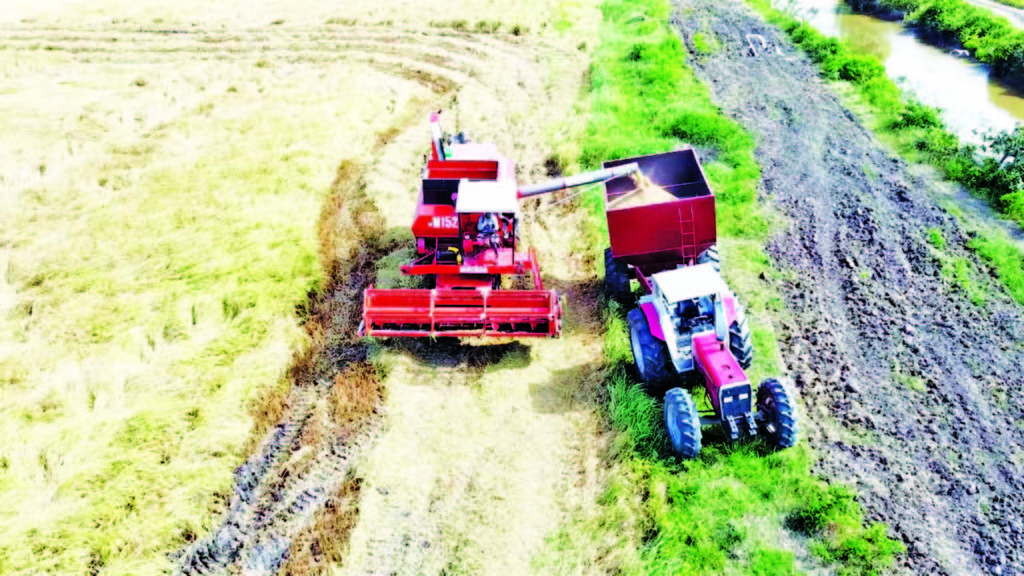 "So, I want to ask farmers that they must be cautious. We will try our best as possible to maintain these dams. We have allocated a lot of money to do repairs and maintenance as usual and we would have liked to see that these repairs last until the end of the crop," Mustapha said.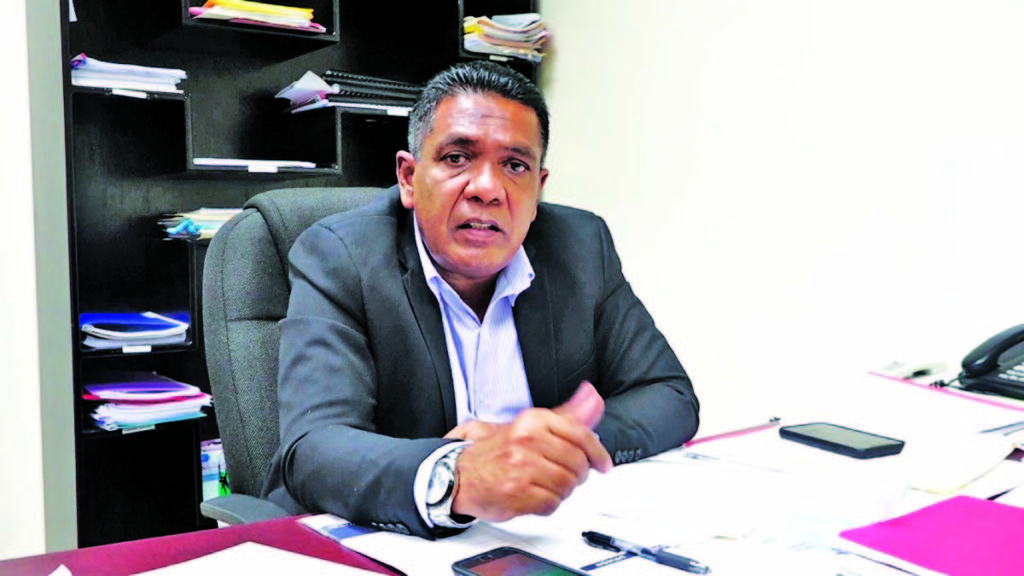 But even as the rains threaten the remaining harvest, initial figures indicate that this first crop could be a bumper crop for farmers, with the GRDB reporting that yields on average have moved up from 35 bags per acre to 38 bags.
GRDB's acting General Manager Kulkip Ragnauth believes that farmers are reaping the results of better agronomic practices.
However, he stated that harvesting has been delayed due to the current rains. Nevertheless, he is optimistic that if the rains abate, farmers will be able to catch up on their harvesting.
"The yields are very good. The yield to date is about six tons per hectare which is about 38 bags per acre."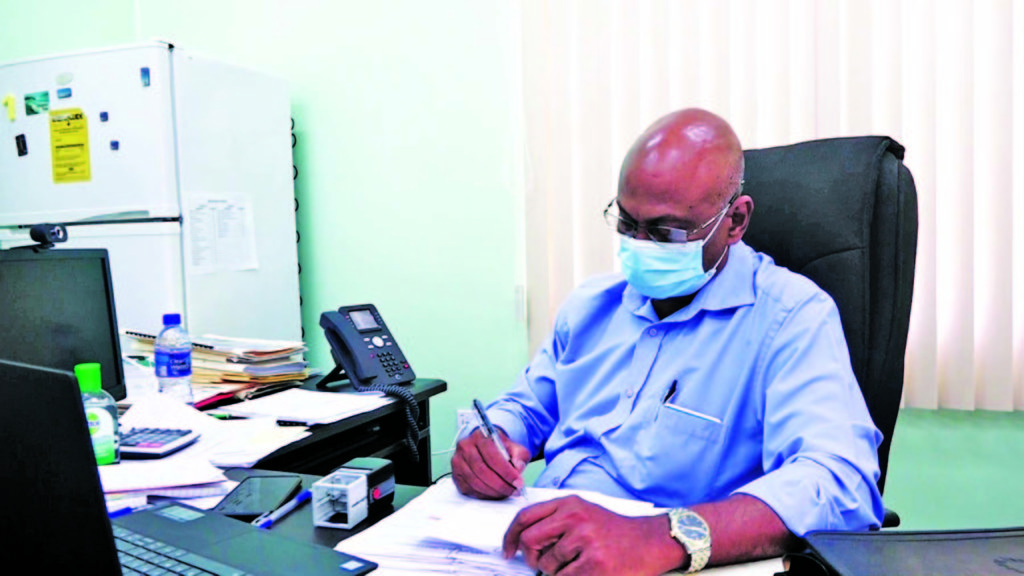 Region Four (Demerara-Mahaica) has been reporting the highest yields, Ragnauth said while noting that Black Bush Polder in Region Six (East Berbice-Corentyne) was not far behind. About 80 per cent of the crop has been harvested in the Black Bush Polder.
In fact, some farmers are already preparing to commence the second crop.
"The GRBD-16 which is the latest released by the Board was made commercially available to farmers this season and we have seen great performances by that verity also the other verities as well; GRDB-15. GRDB-14 as well as GRDB-12. We cannot leave out the fact that GRDB-10 is one of the players in the industry," Ragnauth noted.
Based on the figures provided by the GRDB, the Agriculture Minister is confident that weather permitting, farmers will be enjoying a record-breaking harvest this first crop.
"Our quota to various parts of the world has been increased. For example, right here in Brazil, our quota has been increased from 10,000 tonnes to 34,000 tonnes which is 24,000 additional tonnes. We have gotten new markets in Hungary and Latvia and I am hoping that we can have more markets coming on stream because right now we are working very closely with our Caribbean neighbours to increase our quota in those countries."
Before the commencement of the crop, Minister Mustapha had predicted that it was going to be one of the biggest ever in Guyana.