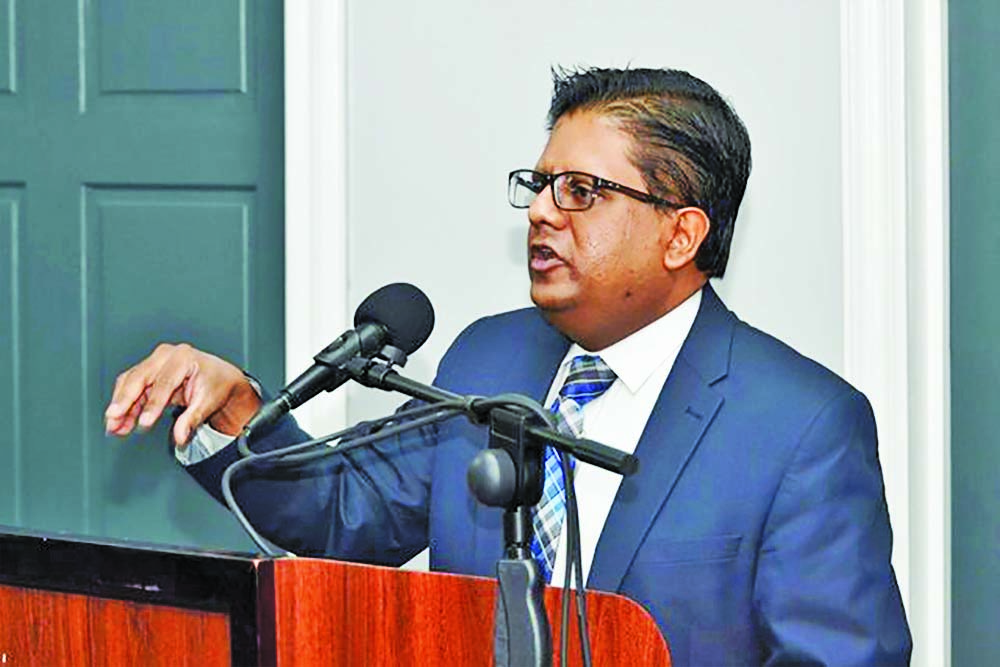 Senior Minister within the Office of the President with responsibility for Finance, Dr Ashni Singh has urged the Guyana Revenue Authority (GRA) to speed up the implementation of its electronic services to foster a more efficient operation.
Dr Singh made this charge during a visit to the agency's Camp Street head office last week, during which he emphasised that e-services are critical to serving the public effectively, according to the Department of Public Information (DPI).
"I know you have a big agenda for deploying digital information technology to improve the taxpayer interaction with the GRA. I urge you to accelerate this programme, paying due regard to areas of security and quality of the solutions you deploy, so that we get to the point where taxpayers, whether large, corporate or individual, or persons processing trade transactions at the border or a port of entry, that their experience is reflective of this modernisation," the Minister said.
GRA launched the first phase of its e-service back in 2018. It said it was moving towards increasing the use of technology to improve taxpayers' overall experience when interacting with the GRA.
The first phase allows taxpayers to file several returns and provides a facility for taxpayers to request refunds and compliances.
Dr Singh said services such as e-filing must be routine and that taxpayers must be able to interact with the GRA digitally to execute their transactions.
"If they have to come in to renew their driver's licence, they must be able to do so efficiently. This business about a big long queue and congestion and tent everywhere and people having to wait long hours, I think much more needs to be done to ensure that we facilitate people's transactions in an efficient, timely and client-friendly manner."
He urged the agency to consider other ways in which it could improve citizens' experience with the revenue authority.