The Alliance For Change (AFC), the minor party in the coalition Opposition – is hoping to have a fresh House-to-House Registration to clean the voters' list before the next Local Government Elections (LGE) is held.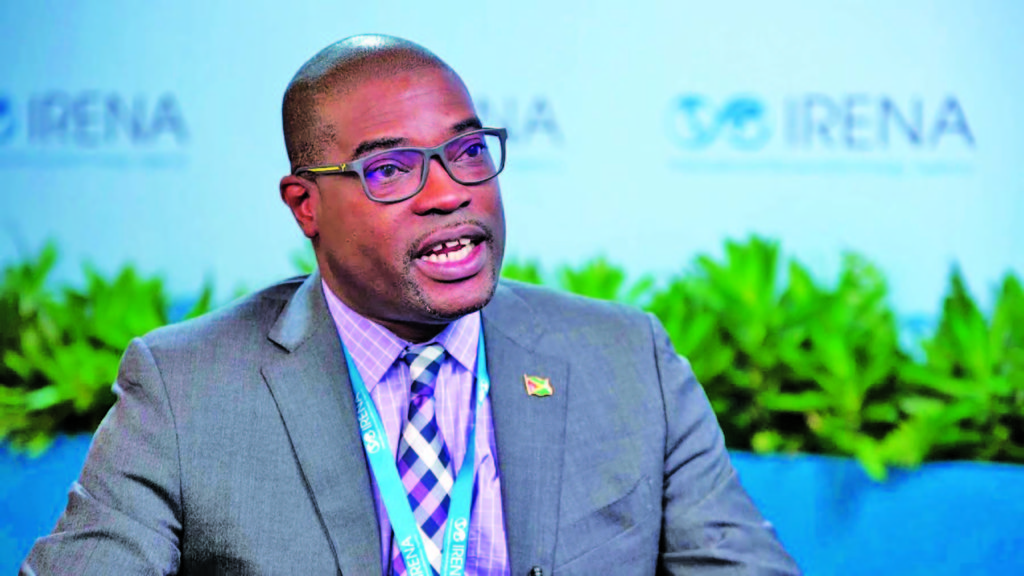 LGE is constitutionally mandated to be held every two years and with the last one held in 2018, it is due this year.
Already, the PPP/C Government has reassured that Local Government polls will be held this year and the Guyana Elections Commission (GECOM) has already made provisions for it in its 2021 budget.
However, while no monies have been budgeted for the conduct of a House-to-House Registration exercise, the AFC is adamant that there needs to be a new list.
During a press conference on Thursday, the party's General Secretary, David Patterson, reminded that they had questioned the absence of provisions for a registration exercise. He noted that the "bloated" voters' list had caused a lot of issues at the March 2020 General and Regional Elections.
"So, we thought that as well as planning for Local Government Elections, GECOM could've also been executing or can also execute House-to-House Registration even if it means deferring for a month or two, Local Government Elections," Patterson posited.
He added that "We've asked and we've implored and I think we're holding out for H2H Registration. We have asked GECOM and there is no monies budgeted this year, according to GECOM, so far for House-to-House Registration. Obviously, our preference would be House-to-House Registration and clean list and then any elections because, you know, the question of the list is the underlying cause of all the issues there. Obviously, we're waiting to see what GECOM's responses are."
Asked what the party will do if the registration exercise is not held, Patterson said "That's a decision that we will make but obviously we do think that the entire country is asking for House-to-House Registration. So, I don't think it's a question of if, I think it's when."
During the consideration of budget estimates back in March, Government Minister Gail Teixeira had explained that the 7-member Elections Commission, which approved GECOM's budget presented to the Finance Ministry, will have to make a decision on the conduct of House-to-House Registration. She had noted that if they in fact decided to go ahead with the exercise then additional funding can be sought.
Nevertheless, the National Assembly subsequently approved GECOM's $4.1 billion 2021 budget and of that amount, some $1.1 billion is earmarked for the hosting of Local Government polls.
Included in that sum is $237.7 million that was budgeted for the printing of election materials including 500,000 ballot papers, which was based on the last Local Government polls held in 2018.
Patterson had raised concerns about the need for such a high number of ballots. A concern which was reiterated at Thursday's press conference.
"We are very, very concerned about the size of the voters' list and the preparations in which they are making. 500,000 [ballots] leaves a lot of opportunities for persons or individuals or groups to do things that are not required or meant to happen during an election… you already had more ballots being printed than persons who voted that our National and Regional Elections in 2020 and everybody knows that Local Government Election only affects about 70 per cent of our population," the AFC General Secretary said.
Back in March, Minister Teixeira had explained that there are sometimes spoilt ballots, hence the excess printing of ballots, adding too that there cannot be a shortage of ballots.
"You cannot have exact ballots for voters… Please remember that the number of ballots have to match the number on the voters' list. If the people turn up or not, the list has to reflect that… because to underproduce ballot papers would mean that people would be denied the right to vote," she had contended.
Moreover, Minister Teixeira had reminded that the High Court in Guyana already ruled in August 2019 that existing registrants cannot be removed from the voters' list unless they are deceased or otherwise disqualified in accordance with the Constitution of Guyana. This was after GECOM embarked on a registration exercise with the aim of creating a new list of electorates.
"We've had a ruling since [2019]. GECOM cannot be above the law and do what it likes. It has to obey the law and the law says you cannot remove somebody [from the list] unless the person produces a death certificate. Any other person remains on the list. That is what the Chief Justice [Roxane George] ruled in this country and so, we can't play 'round with these issues and make them political… The number of ballots can never be less than whatever the number is on the voters' list. To do that would be treacherous because it would mean that you would disenfranchise people," Teixeira had asserted.
At the last Local Government Elections in November 2018, the then PPP/C Opposition secured 52 of the 80 Local Authority Areas (LAA). This followed the holding of LGE in 2016, during which the PPP/C also claimed the majority of the LAAs.