Representatives of several agencies on Tuesday participated in an International Ship and Port Facility Security (ISPS) Code training exercise, conducted within the plant of Bosai Minerals Group Guyana Incorporated in Linden.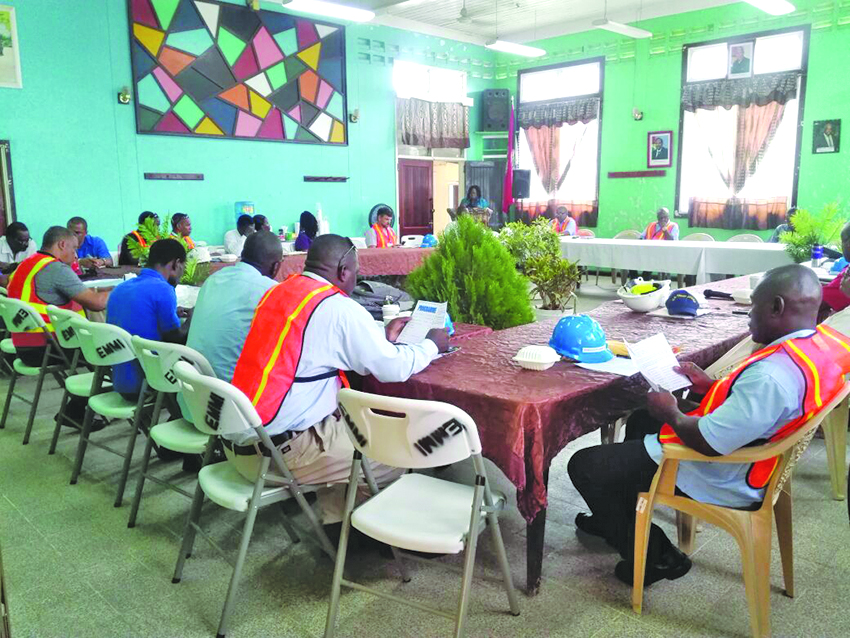 Port Facility Security Officer attached to Bosai, John Domer explained that the aim of the exercise was to test and improve the response rate of participating agencies (Guyana Police Force, Guyana Fire Service, Guyana Revenue Authority, St John's Ambulance Brigade, Linden Hospital) in cases of port emergencies. The ISPS Code was put in place following the terrorist attack on the World Trade Centre in the United States in 2001. It was formulated in 2002 and came into effect in 2004. Since then, it is mandatory for all international ports to be compliant with the ISPS Code. This is an activity that is mandated by the Maritime Administration Department (MARAD) for all port facilities across Guyana.
Bosai, which is considered an international port, has been compliant since 2008, with the exercise being the third of its kind hosted since.
"Our port, Bosai is an international port because we export more than 500 tonnes per ship and the ISPS Code says 500 tonnes and over must be ISPF compliant…The main objective of this training is to ensure that in case there is an emergency on the port, that the respective agencies – the Guyana Police Force, Fire Service, they all respond in a timely manner to put measures in place that we minimise any undesired events," Domer said.
Such events include bomb threats, terrorist attacks and theft.
"There's a stipulation to check on communication, access control, the response by designated authority and other law enforcement agencies," the Port Facility Security Officer explained.