The Guyana Power and Light Incorporated (GPL) in collaboration with Caribbean Electric Utility Service Corporation (CARILEC) has extended its assistance to Caribbean territories affected by Hurricane Irma.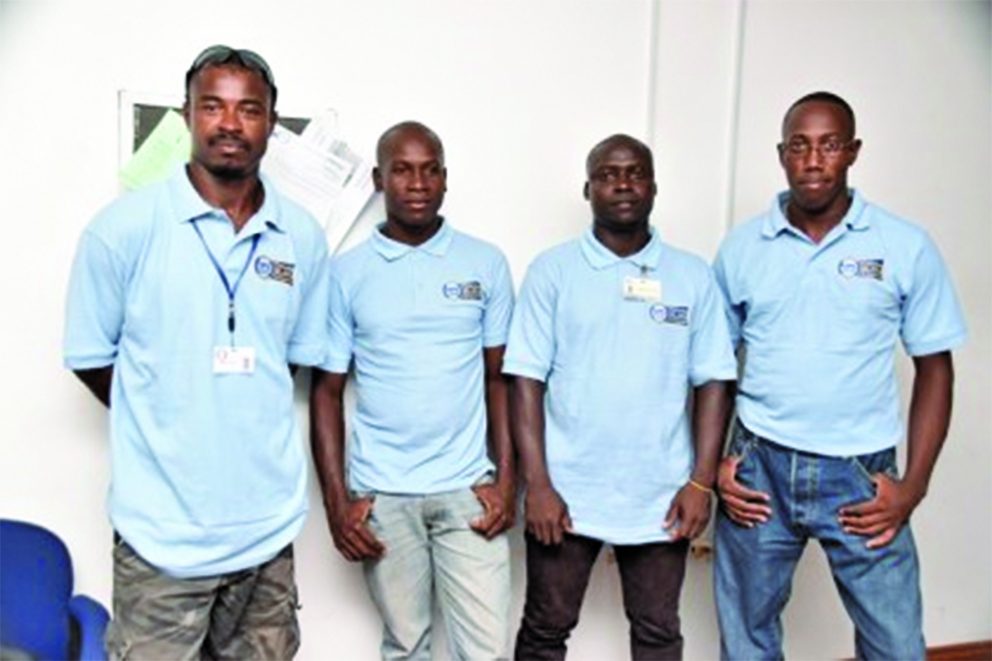 GPL's Public Relations Officer, Shevion Sears explained to the Department of Public Information (DPI) that the power company has deployed a team of network technicians to Anguilla to assist with the rehabilitation of the electricity network that was destroyed by the hurricane.
The category five storm left Police stations, hospitals, school facilities, emergency shelters, a home for the infirmed and the aged, as well as the fire station damaged in Anguilla.
Leader of the group, Senior Network Technician Errol Pitt said the four-member team will be reconstructing transmission and distribution lines. Pitt, who has been employed with GPL for approximately 16 years, noted that the exercise is a joint effort with a number of Caribbean countries. "We all will be collaborating to get our mandated work completed which as to do network rebuilding exercises. We will do our best to make GPL proud and more so Guyana."
The other technicians shared their excitement at being able to represent Guyana for a worthy cause. Senior Network Technician at GPL's Onverwagt West Coast Berbice location, Laureston Carmichael said, "I'm happy because I will do my best in rebuilding the electrical network in Anguilla."
While Senior Network Technician at the Transmission and Distribution Department at Garden of Eden GPL, Jermaine Simmons, told DPI he is pleased to demonstrate to the wider world that Guyana is capable of coming to the aid of others in their time of need.
Joshah Tilland is also a Senior Network Technician employed at the New Amsterdam branch. He assured that the restoration job will be completed successfully.
The team left earlier on Wednesday and is expected to return by November 22.