Police are on the hunt for a man who escaped from the Georgetown Public Hospital (GPHC), where he was admitted under Police guard.
The Guyana Police Force issued a wanted bulletin on Friday for 18-year-old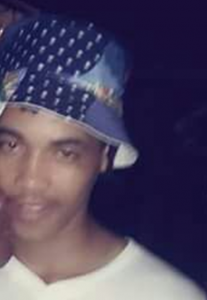 Marlon Jeffery, called "Melvor Jeffery" and "Buck" of Lot 120 Agricola, Greater Georgetown, who escaped from lawful custody on Wednesday.
He was held for possession of an illegal firearm and ammunition and two counts of discharging a loaded firearm. It was reported that the teenager was shot in the back by Police during his apprehension and was hospitalised.
It was further reported that the teenager was reportedly planning his escape for some time, since pieces of female clothing and a wig were found in the vicinity of his hospital bed.
Meanwhile, the rank tasked with guarding Jeffery has since been placed under close arrest after it was reported that he allegedly left his guarding post to go sleep, thus giving the suspect an opportunity to escape. The Police are asking anyone with information that may lead to the arrest of the 18-year-old suspect to contact the nearest Police station or dial 911. All information will be treated with full confidence, the Police Force assured.