Guyana Softball Cup VII…
With the start of Guyana Softball Cup VII just about three weeks away, teams have heightened their preparations in anticipation for the high level of competition.
On Sunday October 15, Albion Masters will host a four-team tournament which also serves as a fundraising event in the form of a grand bar-b-que and lime for the Jaihind Cricket Club of Albion, Corentyne Berbice.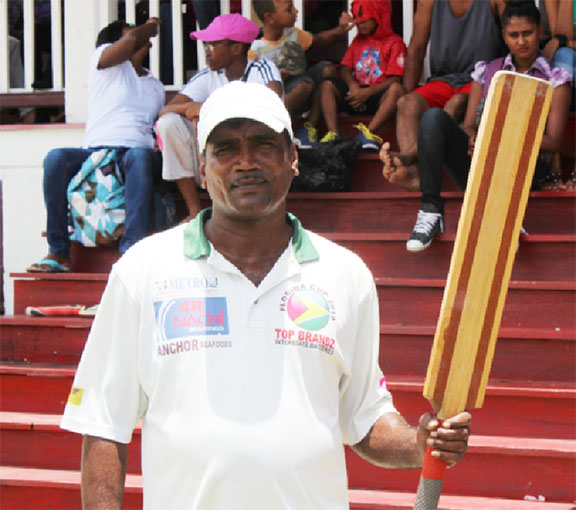 The four teams are Albion Masters, Floodlights, Wellman and Parika Defenders.
Lots of big names will be on show with John Sumair and Rajin Moonsammy leading the way for the hosts while Ricky Deonarine, Dharam Persaud, Imtiaz Mohammed, Clyde Canterberry and Anil Beharry will suit up for Floodlights. The likes of Kenrick Persaud, Bisham Persaud, Davenand Kannan and Fazil Baksh will line up for Parika Defenders and the legend Mike "Shane Warne" Singh, Wayne Jones and Lloyd Rooplall will lead the Wellman charges.
The first match is at 10:00h with Albion Masters taking on Floodlights followed by Wellman and Parika Defenders in action at 12:00h. The winning teams will then contest the final which is set for 15:00h at the Jaihind Cricket Club ground which is located behind the Albion Police Station.
Bar-B-Que will be served from 12:00 noon. Admission to the ground is free.
The seventh annual Guyana Softball Cup will be played in Guyana from November 3, 4 and 5 in the All-Star and Masters categories with the grand finals set for the Demerara Cricket Club ground, Queenstown Georgetown on November 5.