Several communities in Region Two (Pomeroon-Supenaam) are dissatisfied over what residents described as inferior projects that were concluded by the Region Two administration. Residents, particularly at Golden Fleece, are dissatisfied with the construction of a bridge and described the job done by the contractor as 'substandard'.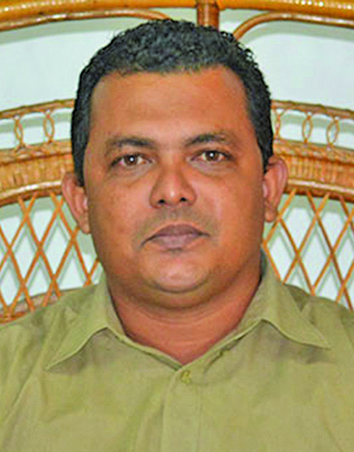 Many residents said the bridge is used daily by school children and now poses a threat to their wellbeing, since it does not have a rail.
Head of the Region Two Regional Democratic Council (RDC) Devanand Ramdatt said he is concerned about the slow implementation of both capital and current projects within the region.
Ramdatt said while only 38 per cent of the region's capital projects was completed, the RDC through its Works Committee, continues to monitor and evaluate projects' implementation in an effort to ensure quality projects.
The Regional Chairman said he mandated the Regional Vice Chairman, who also chairs the Works Committee; to ensure stronger monitoring and wider circulation of bill of quantities to the public.
The Regional Chairman emphasised that project beneficiaries and residents ought not to be ignored since taxpayers' dollars are invested. He is calling on residents and all concerned stakeholders to take a leading role in examining projects done in their communities.
Ramdatt said details regarding projects can be uplifted from the Office of the Regional Vice Chairman, the Regional Executive Officer and the Regional Engineer.
In an effort to address public concerns, the Regional Chairman also requested for the REO to investigate the complaints raised regarding the poor quality works done at Good Hope – installation of tube; Zorg Nursery School – landfilling; and the Golden  Fleece bridge. These are only a few projects that residents are complaining about.
Ramdatt said the RDC is committed to making adequate use of resources available in the best interest of all the people.