By Timothy Jaikarran
The Georgetown Cricket Association (GCA) has had a successful season of cricket in 2019, and a similar season was anticipated for 2020, but the situation that currently obtains in regard to the COVID-19 pandemic has forced that association to halt all cricketing action over the weekend.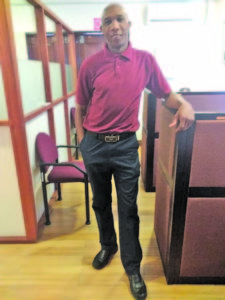 Before onset of the COVID-19 pandemic, cricket matches were slated to resume on March 14, but developments in regard to the March 2, 2020 General and Regional Elections caused that resumption to be delayed; then the COVID-19 pandemic hit these shores, and the situation deteriorated to what currently obtains.
However, the GCA has said it is monitoring the situation, and is asking everyone to adhere to the various COVID- 19 protocols.
Speaking with Guyana Times Sport, Chairman of the GCA Competitions Committee, Shaun Massiah, detailed the following: "Concerning the day that we are looking to restart, it is all based on how the virus will come to an end. Once that is cleared, we can start as soon as possible. We are currently trying to finish off our 2019/2020 season of cricket; however, we had plans to start the 1st Division 50 overs cricket, and we were set to run off a number of competitions in the month of April. Some of these competitions were: the Under-19 50-overs, which was sponsored by the GCA and USA Tri-State; an Under-23 T20 competition; Under-15, sponsored by Toucan Distributors; and the Under-13 competition."
Massiah noted that the GCA is currently looking for sponsors as it seeks to run off a 2nd Division T20 competition. He relayed that when the 1st Division 2-day tournament concludes, the GCA would be looking for sponsors to restart the 2nd Division tournament.
Massiah has predicted that "things will be tough", as the COVID-19 pandemic has caused everything to be put on hold, and if the current situation persists into May, when the rainy season normally commences, cricket would have to be suspended again.