All plans are in place for one of the most anticipated parties titled "40 Shades of Gayle" billed for this Saturday on the lawns of the Arthur Chung Conference Centre, Liliendaal, Greater Georgetown.The party is expected to be explosive with several Guyanese and international artistes in the line-up, including Kes The Band; Guyana's Soca Monarch, Brandon Harding and Guyana's Chutney Monarch, Steven Ramphal and a few others to be added.
In addition, there will be some of the best DJs in the house who will ensure the patrons have a blast all night long.
Listed to be on the con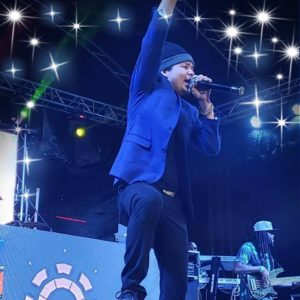 sole are DJs Energy, Worldwide Seen Up, Father Moey, Gully Ras, Selector Diamond, Cash Money and Garwin.It will be a night to remember. General admission to the event cost $3000, stage front $10,000 and the all-exclusive VVIP section is $25,000
This is your last chance to pick up your tickets at the various locations. These include That Look Boutique, Gizmos and Gadgets, The Hibiscus Restaurant, Exclusive Styles, Bistro Café and Bar, The Wine Vault and Urban Life, Giftland Mall. In Berbice, tickets could be purchased at Candy Boss, New Amsterdam and on the West Side, at Coleen's Closet, Vreed-en-Hoop.