CJIA cocaine bust
Twenty-seven-year-old Delvor Bunbury, who is the alleged mastermind in the smuggling of almost two kilograms of cocaine at the Cheddi Jagan International Airport, has turned himself over to the Police and on Friday appeared at the Georgetown Magistrates' Courts.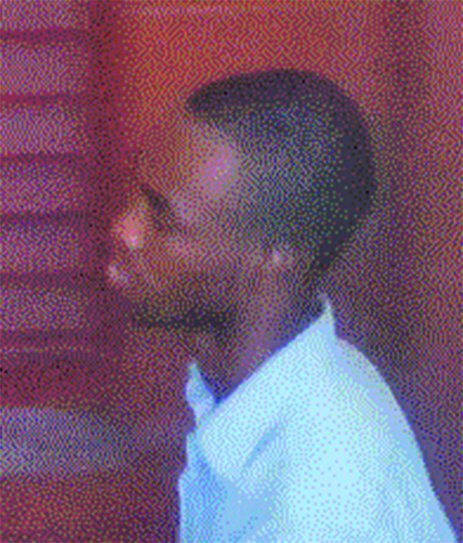 The Victoria Road, Plaisance, East Coast Demerara (ECD) resident stood before Magistrate Leron Daly and denied the allegation with which he has been charged.
The charge allege that he, on September 11, 2017 at Bel Air, Georgetown, attempted to traffic one kilogram, 828 grams of cocaine through Travis Mendonca, who was recently sentenced to three years in prison for naro-trafficking.
His Attorney, Latchmie Rahamat, in a bail application, said the narcotics were not found in Bunbury's possession, and as such he has no knowledge of it.
The attorney, in her petition, told Magistrate Daly that the cocaine was found at the Cheddi Jagan International Airport (CJIA), and added that, to date, the said cocaine that the accused is being charged for has not been seen by him.
Police Prosecutor Simone Payne objected to bail being granted, noting that the first accused in the matter – Mendonca — gave Police information implicating the accused, who has a similar matter presently before the court.
In that matter Bunbury, Gavin Harris and ex-cop Louie Dublin were all remanded to prison after they were found to be in possession of 588 grams of cocaine at CJIA for the purpose of trafficking, but were later released on bail.
In the present matter, Bunbury was remanded to prison until October 20, when the matter would be called again. Earlier this week, a wanted bulletin was issued for Bunbury after Mendonca was arrested and jailed, and reportedly had implicated him.
However, currently, several members of the Police Narcotics Branch are now under close arrest following the disappearance of the said cocaine.
The cocaine which disappeared from the Criminal Investigations Department (CID) Headquarters at Eve Leary was already tendered as evidence against the two defendants.
Acting Police Commissioner David Ramnarine has confirmed that an investigation has been launched by the Office of Professional Responsibility (OPR).
He also told media operatives that the cocaine was discovered missing on Tuesday last, but he did not go into details.