GMR&SC/ Caribbean Invasion Dragz Meet…
The excitement is building for Sunday's Guyana Motor Racing & Sports Club (GMR&SC) Caribbean Invasion Dragz Meet and driver WR Reaz is eager to have an impressionable outing at in his debut outing at the South Dakota Circuit.
"It is a big meet all together; it is basically testing and bragging rights. I'm not necessarily the biggest when it comes to drag racing but I have been doing some work on my Subaru WRX STI to put into drag racing. It is not an experience I am fond about but whenever there is speed I am always around," the driver stated. At the last meet in March this year, Suriname drove away with bragging rights as champion team but Reaz is confident that can change on this occasion. "I don't think that will happen again. Guyana has more equipped cars; we have strong teams that can dominate other than the GTR camp."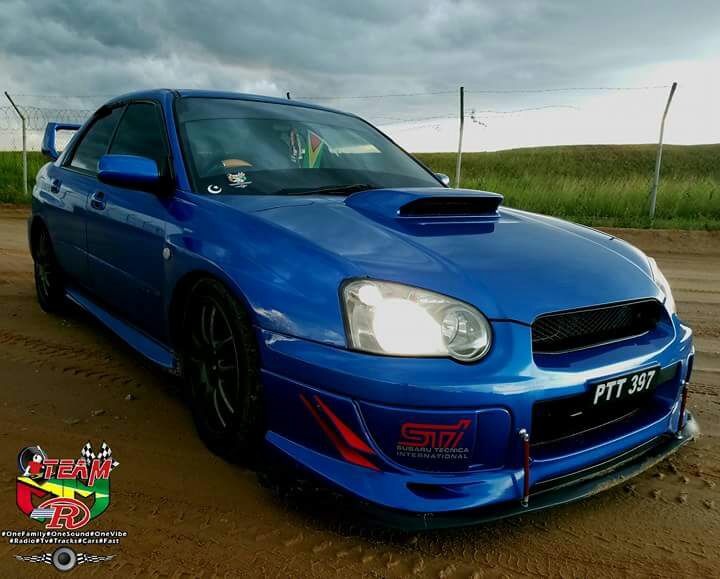 While not officially participating in a GMR&SC organised event, the driver is confident of a good showing in either the 11 or 12-second grouping given the hours he has been putting in along with the Car Culture.
Reaz is encouraging all to attend given the pristine weather currently the fact that a lot of the drivers will be using the meet as a litmus test of their machines ahead of the November Circuit meet.
Action begins at 09:00hrs with free runs, while classification into the time bracket system begins at 10:00hrs and knockout begins at noon.