– "This is just the start of a partnership," says AMTL official
ANSA McAL Trading Limited (AMTL) on Friday affirmed their faith in yet another of Guyana's athletes as part of their corporate responsibility.
This time around, Olympics- bound boxer Keevin Allicock has been on the receiving end of the company's generosity, with AMTL injecting $150,000 into his journey to Tokyo.
"This is an important moment to show that we support our local athletes, their development, and of course their journeys. We know Keevin has been one of the hardest workers in the room, and this is just our little way of showing him that we appreciate his effort and what he's about to do for our nation," the company's Corporate Communications Officer Trieston Joseph explained at the ceremony held at the company's Beterverwagting, ECD Head Office to hand over support to the boxer.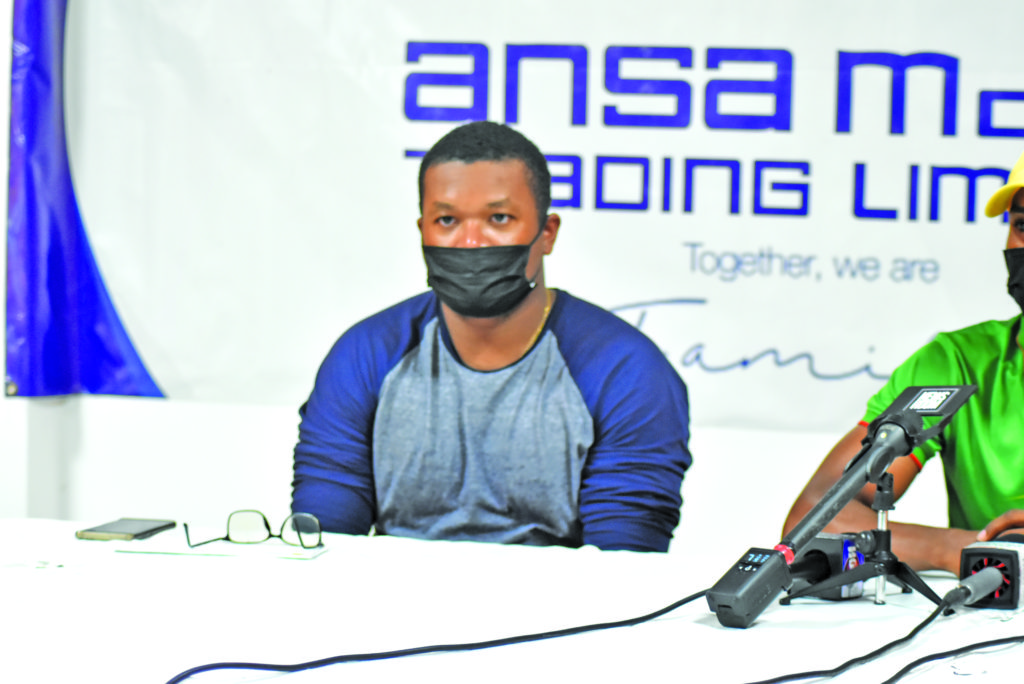 In continuing his explanation, Joseph said: "So we just want to wish Keevin all the success at the Olympics and in his journey to become one of the best boxers in the world. And we know he has the ability and the capability to do Guyana proud."
Humbled by this act of corporate generosity, Allicock was overwhelmed with gratitude for the company's support. He declared: "First off, I want to say thank you to ANSA McAL for their fine support. This really is a blessing for me. And I don't think that this is the end, this is just the beginning of something great. Just a quick shout out to Mr. Troy Cadogan, I want to say thank you for making this possible."
In an appeal for other corporate giants to 'get with the programme' of supporting Guyana's national athletes, Allicock declared, "I wish the rest of companies that (are) in Guyana can see (they don't) have to support me as an individual, but there are so many athletes really (needing) support and help."
Probed about what advice he would give to up-and-coming athletes who wish to emulate his achievements, the bantamweight pugilist said: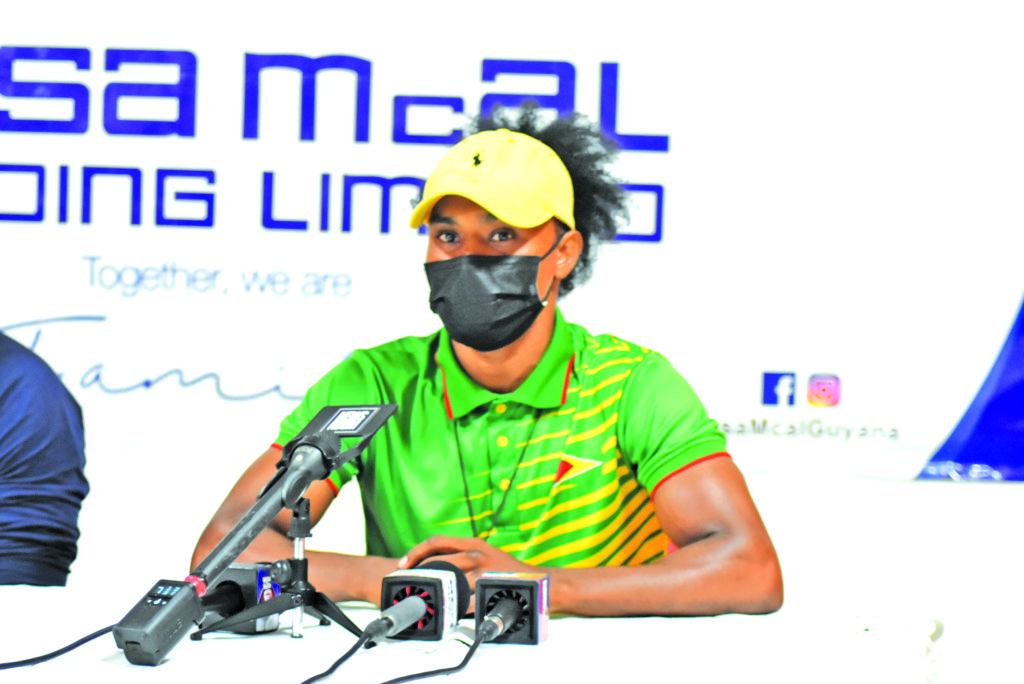 "You know what, I train hard, I stay disciplined, I trust in God. Because this is the most important thing, putting your trust in God. Listen, you're gonna get some real rough roads, or you're going to meet some bad passage in life, like any sports. So, my advice to them is that you need to stay focused, because this is just a process. The years that passed me…(were) a moment to teach me. You know, there was a moment that prepared me for this moment here. It's about the journey, you know, just don't focus on the destination, you have to work with the journey."
Questioned about the extent of ANSA McAL's support for Allicock, Joseph later explained that this donation is only the tip of the iceberg.
"This is just a start, to be honest. It was short notice, the Association actually reaches out to us. And you know, he's going off to Russia on Tuesday, I believe. So, I mean, it's just a start of a partnership. I'm sure that we will continue going forward when he returns. So, this is a ballpark figure just to say the least," Joseph said, hinting at another phase of the partnership to come next week.
"But, you know, I think ANSA McAL has been a trend setter right now, at this particular point in Guyana's sport, where we look forward to having a relationship with our athletes, with our national athletes, because we see the importance not just as development for them, but for the country as well. When they go out into the world for Guyana, then Guyana wins," Joseph concluded.
In the past few weeks, ANSA McAL has recruited national table tennis player Chelsea Edghill, cricketer Romario Shepherd, and track and field star Emanuel Archibald as the faces of their Smalta, Ginseng Up and Malta Carib brands respectively. (Jemima Holmes)