Guyana's promising young boxer Keevin Allicock is in contention to win either gold or silver in his Boys 52 Kg weight class.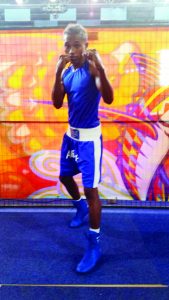 Allicock who is participating in the Commonwealth Youth Games in Bahamas won his semi-final bout against Canadian Jordan Mathieu on Friday Evening in a dominant fashion claiming 5 points to Mathieu's 0 to progress to the final of his weight class.
Allicock will face England's David James in the gold medal clash today, he is guaranteed silver even if he loses his match.