Roads in Amelia's Ward, Linden, Region 10 (Upper Demerara-Berbice) are set to receive a .4 million upgrade under the Central Housing and Planning Authority (CH&PA) rehabilitation and construction to roads at Phase 2 project.
On Thursday, engineers attached to the project conducted a site visit to pinpoint areas which will benefit. Some 6.7 kilometres of existing road in the area will be upgraded to asphalted concrete surface and the construction of approximately 5.7 kilometres of new roads to be completed with laterite surface. The upgrade to the roads will also include the construction of curb walls and soak ways to deal with the issue of drainage in the area. The entire project, which will see all roads in the area benefiting, has a five-month duration. Linden Mayor Carwyn Holland who was on site to uplift the Procurement of Works document, noted how pleased the administration was for the commencement of the project.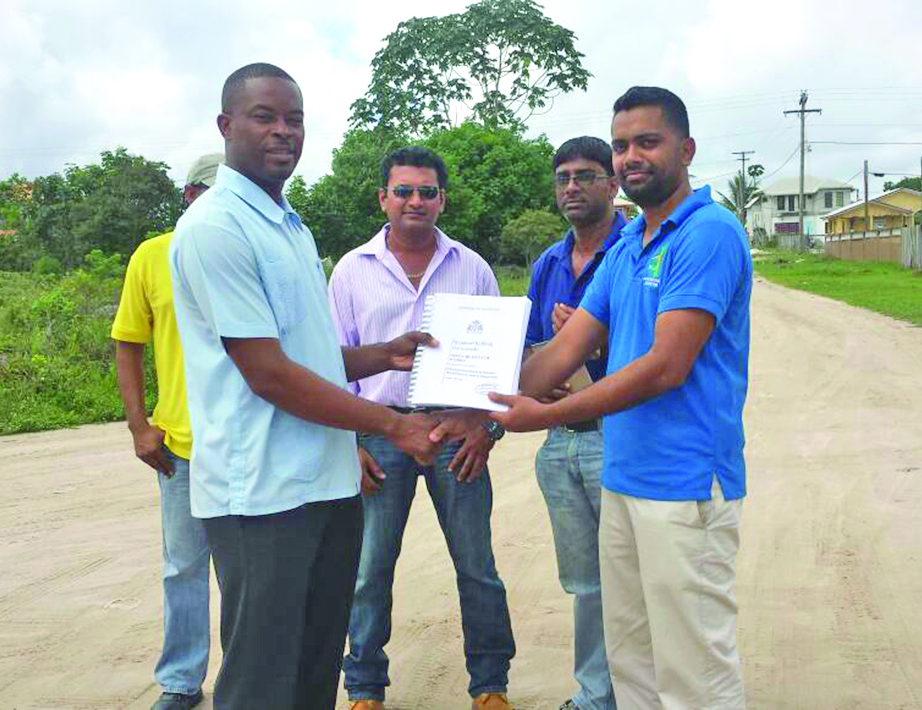 He added that the administration is also looking forward to the contractor commencing work immediately since he would like to see improvements before the Christmas season.
"Also we would be looking for quality work. We also have someone from the Council who will be coming to check to ensure that we're getting quality work," Holland said.
Among those who were on the site visit were Civil Engineer and Project Engineer, Anthony Ragnauth, CH&PA's Junior Whittington, Inspector of Works on the ground, Surveyor Xavier Alley and a contractor representative. The project was awarded to S Jagmohan and Son Hardware and General Supplies.