By Brandon Corlette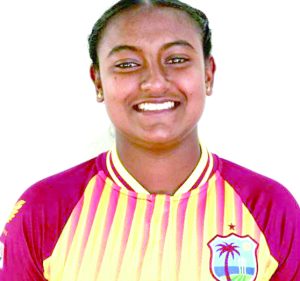 Described by many as an intelligent cricketer, West Indies Women's Under-19 captain Ashmini Munisar has relished the year 2022. She described the year as the best in her cricketing career thus far, but has said she is also eager to improve her all-round game in 2023.
In an exclusive interview with this publication, Munisar touched on the bright moments of her year, which included earning a maiden call-up to the Guyana senior team, and playing among her role models.
The year 2022 was certainly a year of new opportunities for the teenager. Munisar said: "2022 has probably been my best year in my cricketing career thus far. Earlier in the year, I made my debut for the Guyana senior side, (and it is) definitely something I won't ever forget. During the tournament, I had a couple of wickets, and I think I bowled pretty well overall.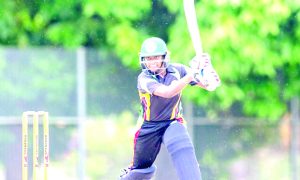 "I was very much excited because I was playing amongst most of my role models, and I had conversations with them…so I definitely have a lot to take away from that tournament."
Captaining the West Indies side is certainly a great honour for this right-hander. She describes this role as a dream come true. "Having the opportunity to captain the West Indies Under-19 team is definitely a dream come true. Quite a privilege and honour also. Looking forward to taking my team as far as possible, but most importantly bringing out the best in my teammates," Munisar explained.
In 2022, Munisar visited the United States of America to play against the USA Under-19 team in Florida, and she also visited India to play a series against India. She noted that travelling around the world has aided her understanding of the game.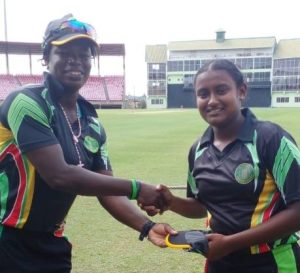 "Playing against other teams and travelling has not only given me exposure to various players and their style of playing, but also to different conditions. This had definitely helped me understand the game better, to an extent, by adapting to those conditions and figuring out your opponents in a short period of time," Munisar has said.
In relation to her goals for 2023, the youngster, who plays locally for Rose Hall Canje Community Centre Cricket Club, said: "Leading the team well in the World Cup, and try to execute skills to the best of my ability. I'm generally aiming to improve my all-round game," Munisar disclosed.
The ICC Women's U19 T20 World Cup will feature 41 matches from January 14 to January 29 in South Africa. The official warm-up matches will be from 9 to 11 January, and Munisar will be leading the young maroon Warriors.
The 16 participating teams will play in four groups in the preliminary round. West Indies have been drawn in Group C, alongside New Zealand, Ireland, and Indonesia.
West Indies Women Under-19 Rising Stars Squad: Ashmini Munisar (captain), Asabi Callendar, Jahzara Claxton, Naijanni Cumberbatch, Earnisha Fontaine, Jannillea Glasgow, Realanna Grimmond, Trishan Holder, Zaida James, Djenaba Joseph, K D Jazz Mitchell, Shalini Samaroo, Shunelle Sawh, Lena Scott, Abini St Jean.