…seeks to reinstate injunction against recount
It has been four weeks since General and Regional Elections were held in Guyana, and the wait for the official results continues to be dragged on as, despite being defeated by the Full Court, APNU/AFC candidate Ulita Moore has moved to the Court of Appeal over the dismissal of her injunction against the Guyana Elections Commission (GECOM) recount.
In her Notice of Appeal (NOA), Moore is challenging the dismissal of her injunction on the grounds that Chief Justice Roxanne George and Justice Nareshwar Harnanan erred in law; did not sufficiently consider; and misinterpreted the relevant laws, including Section 140 (1) of the Representation of the People's Act.
"The full Court incorrectly exercised its discretion to hear the seventh respondents appeal during the hearing of the Appellant's Fixed Date application… the decision of the Full Court on jurisdiction is arbitrary…by failing to uphold the decision of the trial judge that the High Court did have jurisdiction to hear the (FDA) concerning breaches of the constitution by the Chairman of GECOM, GECOM and the Chief Elections Officer," Moore, through her lawyers, also allege in the NOA.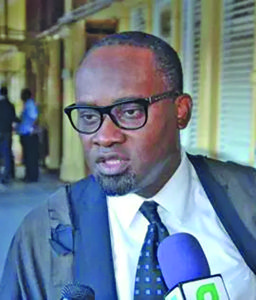 Seeking order to block recount again
Moore and her lawyers are seeking an order from the Appeal Court setting aside the Full Court's ruling. They are also seeking an order reinstating Judge Franklyn Holder's previous ruling, which had halted the recount GECOM was about to conduct.
In addition, they are seeking costs, and for the matter to be expedited and the notice of appeal be treated as the appeal itself.
The motion was filed by Moore's lawyers, Senior Counsel and fellow APNU candidate Roysdale Forde and Mayo Robertson.
The case comes up before the Appeals Court at 10:00h today.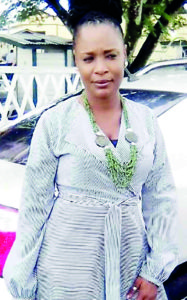 GECOM, GECOM Chair Claudette Singh, Chief Elections Officer Keith Lowenfield and Opposition Leader Bharrat Jagdeo were among those named in the action.
Unanimously discharged
On Tuesday, acting Chief Justice Roxane George and Justice Nareshwar Harnanan of the Full Court unanimously ruled to discharge the injunction. They ruled that High Court Justice Franklyn Holder, who granted the injunction, erred in law by hearing Ulita Moore's case.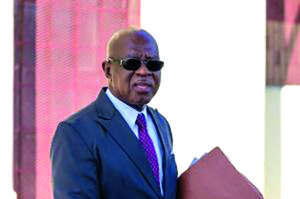 In addition, the Chief Justice had observed that Moore's case undermined the legislative process.
Importantly, the Full Court did not grant an application by Moore's attorney Mayo Robertson to stay the orders until an appeal is filed and heard.