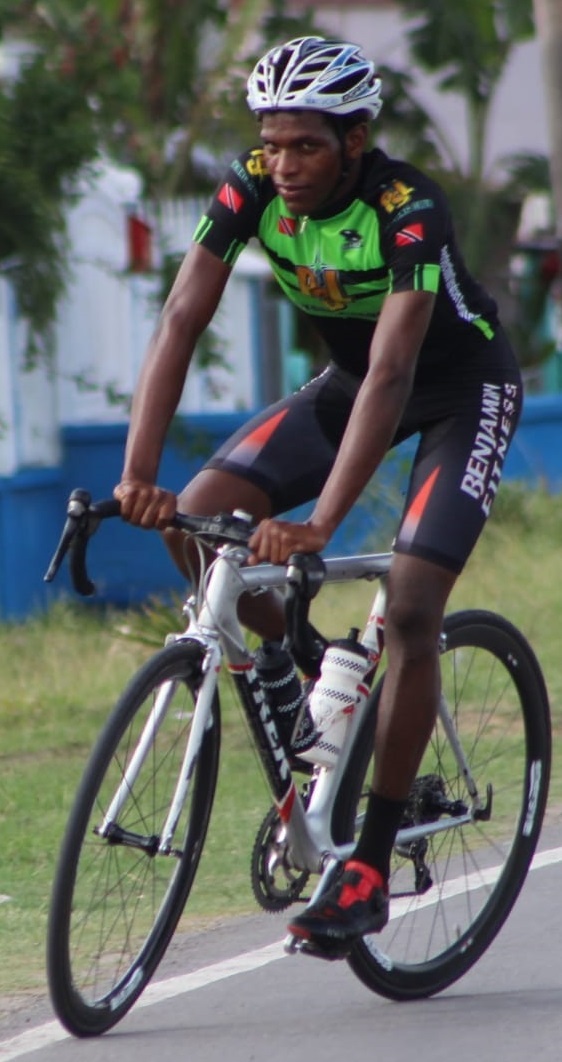 Some of the best cyclists in the country will feature in an exciting racing event in the Ancient County of Berbice in a 50-mile Road Race between Alexander Street, New Amsterdam and Nand Persaud No 36 Village on the Corentyne Coast.
In honour of the late proprietor of the Arokium Funeral Parlour, Phillip Arokium, the road race will commence on Sunday, May 12, 2019. Pearl Arokium, the daughter of Phillip and Managing Director of the funeral establishment, has handed the sponsorship cheque to Flying Ace Cycle Club (FACC) Coach Randolph Roberts.
The race is expected to attract some of the country's top cyclists in Romello Crawford, Balram Narine, Andre Padlock Greene, Michael Anthony, Ralph Seenarine, Paul DeNobrega, Junior Niles, Paul Choo-e- Naam, Whitney Poyer, Mario Washington, Jerimiah Joseph, and Maria Carrington among others.
The race will commence at 10:00h local time with a cruise around the town of New Amsterdam, from in front of Arokium Funeral Parlour, left into Republic Road into Tacama, and into Stanleytown. The race officially starts when the cyclists cross Alexander Street where they will ride up to Nand Persaud Rice Milling Complex at Number 36 Village, Corentyne before turning back to finish at Alexander Street.
Prizes will be awarded to the first eight finishers, first three veterans, top three juveniles, and top three females along with prizes for the first three FACC members to cross the finish line. There will also be 10 sprint prizes up for grabs. The prizes will be presented to the winners by the Managing Director and relatives immediately after the race.
The event was organised on Monday, May 7, 2019 at the Lot 30 Philadelphia Street, New Amsterdam office. During the launching ceremony, Ms Arokium stated that the family was pleased to host the event once again in her father's memory. Coach Roberts expressed his gratitude to the business entity for honouring its former owner by way of a cycling event. Interested cyclists can make contact with the organiser, Coach Roberts on 628-8211 if they wish to be a part of the event.