…says draft audit report will be issued soon
Auditor General Deodat Sharma, who has been auditing the financial accounts of the Georgetown Mayor and City Council (M&CC) since earlier this year, has said that a draft report will soon be issued.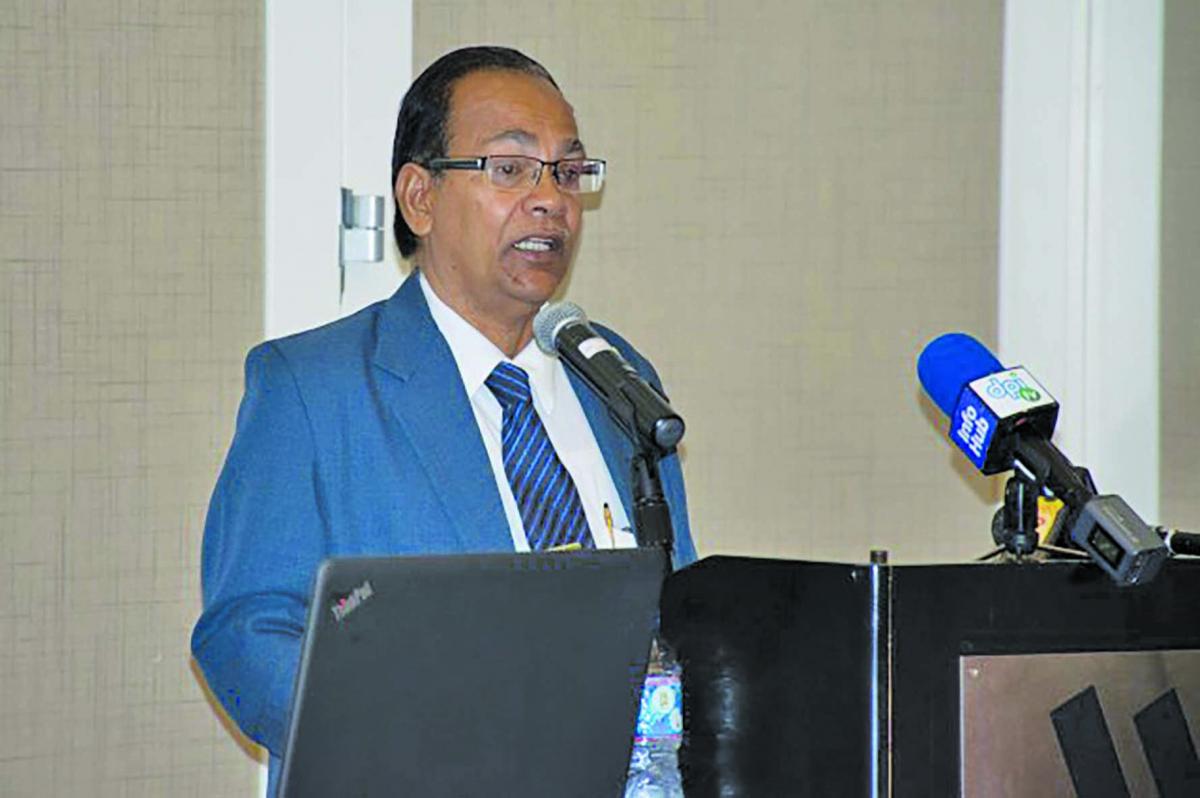 The AG was on Monday asked for an update on the audit into City Hall, on the side lines of the handing over of the 2020 Auditor General Report. Minister of Local Government Nigel Dharamlall had ordered City Hall to do an audit into its accounts earlier this year.
Additionally, the Auditor General commenced an audit into City Hall after a correspondence was initiated by Mayor Ubraj Narine last year. According to Sharma, the City Hall audit is still an ongoing issue and there are some corrections that City Hall itself has to make.
"City Hall is an ongoing issue. There's a draft report on my desk right now, which I will issue very shortly in terms of the issues we have. They submitted their draft financial report, but it is not in compliance with the Act."
"For example, the balance sheet, it just gives you a list of assets. Budgeted assets. That's not how you prepare a balance sheet. So, we've returned it for it to be corrected. And there's also a several year gap in terms of financial reporting for City Hall," Sharma also said.
It was pointed out by the AG that City Hall's last audit dates back to several years ago. For this audit, he noted that all they did was submit financial statements for 2019 and 2020. And even those were not properly prepared. When it comes to the years of unreconciled City Hall accounts, Sharma noted that the best option may be to start over.
"What I've advised several entities including them, lets close the books, open new books, take an asset that was there and start fresh. Get new bank accounts and everything. Because it doesn't make sense to go back to 2005, 2006. Let's sit down, list all the assets and cash positions and start a new balance sheet," the Auditor General said.
Earlier this year, Central Government had given City Hall a lifeline by injecting an additional $30 million into the coffers of the Mayor and Councillors. This money was intended to support the construction of an administrative building for that entity, even as a tender is out for the rehabilitation of the main building.
At the time the cheque was handed over, Minister Dharamlall had said that City Hall is still lagging behind in having its financial statements audited, and this is a serious concern for the current Administration. He reported that in the Auditor General's Report, it is indicated that the local organ body has not been forthcoming with these documents.
After taking office last year, the People's Progressive Party (PPP/C) Government had launched an audit into City Hall, which had targeted both the financial and operational makeup of the municipality.
Calls for transparency come on the heels of reports last year that there was no accountability for the $300 million Restoration Fund which was contributed to the Georgetown Mayor and City Council for the restoration of the dilapidated City Hall building. The structure seems to be falling apart, and some sections have already been labelled unsafe.